Open Lotus Notes Archive in Outlook | Get the Best Solution Here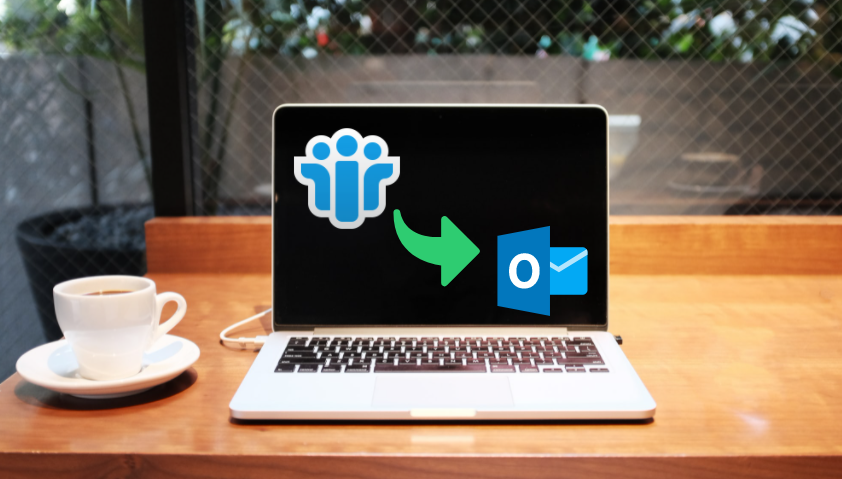 Are you a Lotus Notes user who wants to open Lotus Notes archive in outlook? Do you have a Lotus Notes archive that you'd want to access in Outlook? Or looking for a way to open Lotus Notes Archives? If one of these scenarios is yours, then you are on the right page.
With this blog, we will provide you with the perfect solutions to all of your difficulties. Find the best answer to the question on How to read Lotus Notes Archive file in Outlook 2019/2016/2013/2010 & Previous Versions.
In today's internet and technology world, the most well-known email clients are HCL/IBM Lotus Notes and MS Outlook. Lotus Notes has numerous security features that allow users to do email sending/receiving tasks in a safe manner. Users may also use Lotus Notes for calendaring, contact synchronization, and other tasks in addition to emailing.
Along with that, it has an archive tool for preserving all users' mailbox data. This Lotus Notes archive feature allows users to backup Lotus Notes data such as emails, contacts, and calendars. Lotus Notes stores these archive files as.nsf files. NSF files are exclusively compatible with Lotus Notes, and accessing Archive.nsf files with other applications is not feasible.
Users may need to access Lotus Notes Archive without Lotus Notes and attempt to read Lotus Notes Archive File in Outlook but are unable to do so. And the reason for this is file format compatibility. We all know that Outlook saves its data in PST file format and Lotus Notes save its data in NSF file format.
Also, there is no reliable way to retrieve the archive.nsf files outside of Lotus Notes. So in the upcoming section, we are going to elaborate on the best method to complete this task. But before we get to it let's look at why users need to access the Lotus Notes archive without Lotus Notes.
Why User Want to Open Lotus Notes Archive in Outlook
There are several reasons why a user would need to access Lotus Notes Archive via the Outlook email client, including:
The majority of users prefer the Outlook email client, and many Lotus Notes users are also familiar with it. This is one of the reasons why many users wish to read Lotus Notes Archive in Outlook.
If a user has any old Lotus Notes Archive.nsf files and wants to retrieve their data without opening the Lotus Notes program.
Professional Way to Open Lotus Notes Archive in Outlook
The only way to view a Lotus Notes archive in Outlook is to convert the archive.nsf file from Lotus Notes to the Outlook-compatible PST file format. And in the above section, we have said that there is no manual method available are unable to accomplish this job in a straightforward manner. As a solution to this problem, we recommend using the software i.e., NSF to PST Converter.
This is the only feasible solution to open Lotus Notes archive in Outlook. Using this tool users will be able to access archived emails without having to utilize Lotus Notes. It allows users to see and read all email items as well as other components of the Lotus Notes NSF file database. After seeing the preview, users can save the Lotus Notes mailbox contents to a PST file in order to read Lotus Notes archive data in Outlook. Check out the entire procedure in the next section.
How to Open a Lotus Notes Archive File in Outlook 2019/2016/2013/2010 using this tool.
1. First, download and install the software on your machine.
2. After that Select NSF File and select Add Files to add the NSF file.
3. Choose the Select Categories to select Mail, Contacts, Calendars, Task, Journals.
4. Select the Destination location to save the converted file.
5. At last click on the Export button to complete the task.
Also Read:
Conclusion
In this post, we discussed how to simply and securely read Lotus Notes Archive Files in the Outlook program. All users can use the methods described above to see Lotus Notes emails and migrate Lotus Notes to Outlook. There is also a free demo version of the NSF to PST Converter software available that users may use to convert and read Lotus Notes archive file contents.