Easily Migrate Office 365 to Google Suite? Get All Your Answers Here
Data security becomes a major concern for all the users and enterprises whenever they need to transfer or save their data from one platform O365 to another like G Suite. Organizations always want a prominent and secure way to migrate Office 365 to Google Suite. The security provided by G Suite helps to protect users' emails, chats, G Drive files, and other sensitive data.
It encrypts the data file using TLS and 256 bit AES algorithm. Also, Google provides two-factor authentication that is used to protect the user data in case if the password was stolen.

Besides Security factors, other reasons that become the root cause due to which people want to perform Office 365 to G Suite migration, which is explained below.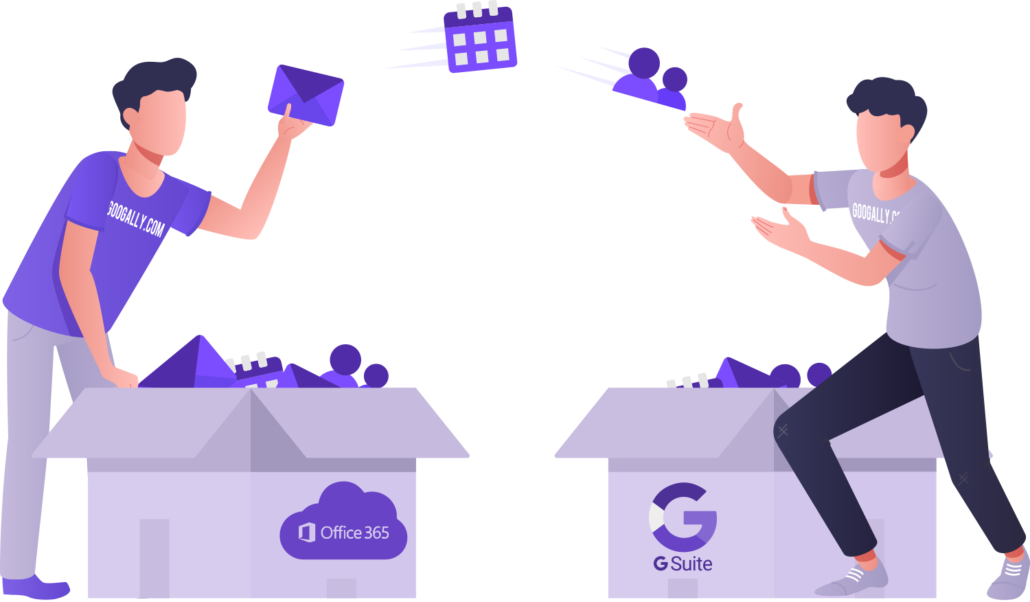 Top 8 Reasons Why User Migrate Office 365 to Google Suite
There are multiple reasons for Office 365 to G Suite migration process. Here, we focused on the main reasons which clearly states that G Suite has lots of incredible features like:
Google Suite is much faster than O365.
It provides better Mobility and Integrity.
Google Suite has a user-friendly interface.
It is highly compatible and scalable.
Provide better apps for collaboration.
Mainly focused on easy sharing and communication.
Plans of Google Suite are cheaper than Office 365.
Easy to Configure and can be managed without the help of the IT department.
User Query
"I am a Technical Analyst in one of the IT company. Recently my company plans to migrate all Microsoft Office 365 mailboxes to Google Suite. I need software that can maintain the actual folder structure and able to migrate all the O365 mailboxes to the G Suite account within a short period!"
There are various ways through which users can migrate Office 365 to Google Suite i.e. Manual and Automated Method. Every user wants to select the manual method as their first approach.
However, the manual method (Data Migration Service) has its downside also, it is a very lengthy method and tedious job for migration because it is a very time-consuming method. Additionally, users must have technical skills.
Also Read – How to Perform Office 365 Tenant to Tenant Migration?
Best Solution for Direct Office 365 to G Suite Migration
As discussed in the above section, the manual method is time-consuming and time is very precious for organizations and they can't waste their time by using a prolonged method. Therefore, every expert's first choice is the best tool to migrate email from one platform to another.
Download Now
Free Trial Purchase Now
100% Secure
What Software Migrates?
By using this software, an administrator can completely migrate to Google Suite from Office 365 in a simplified way and a short period of time with all data files / folder of the O365 account.
This tool can migrate the following items like Office 365 Emails, Documents, Contacts, Calendar along with all their metadata.
Note: The software support Special character and the Foreign language in Calendar entries.
Software Pre-Requisites

Steps to Migrate Office 365 to Google Suite
1. Download & Launch the software on Windows OS.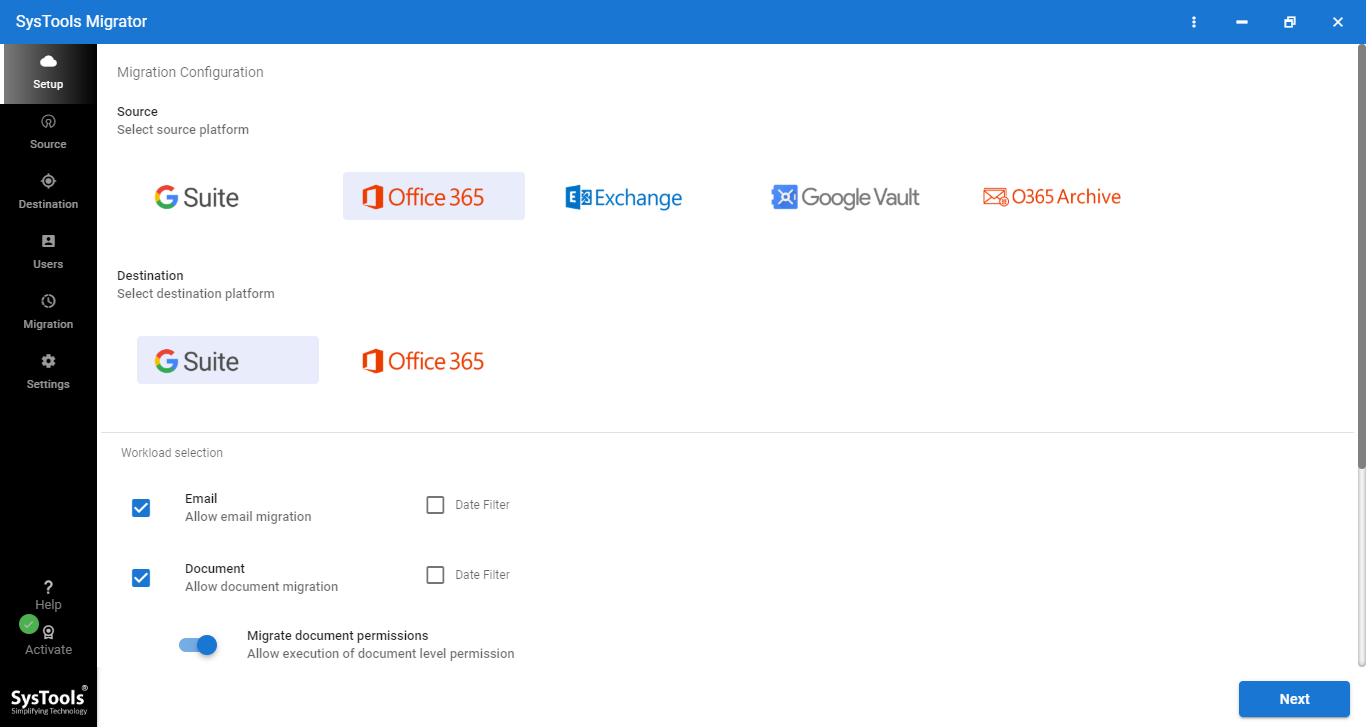 2. Choose the workload and apply date filter (in needed).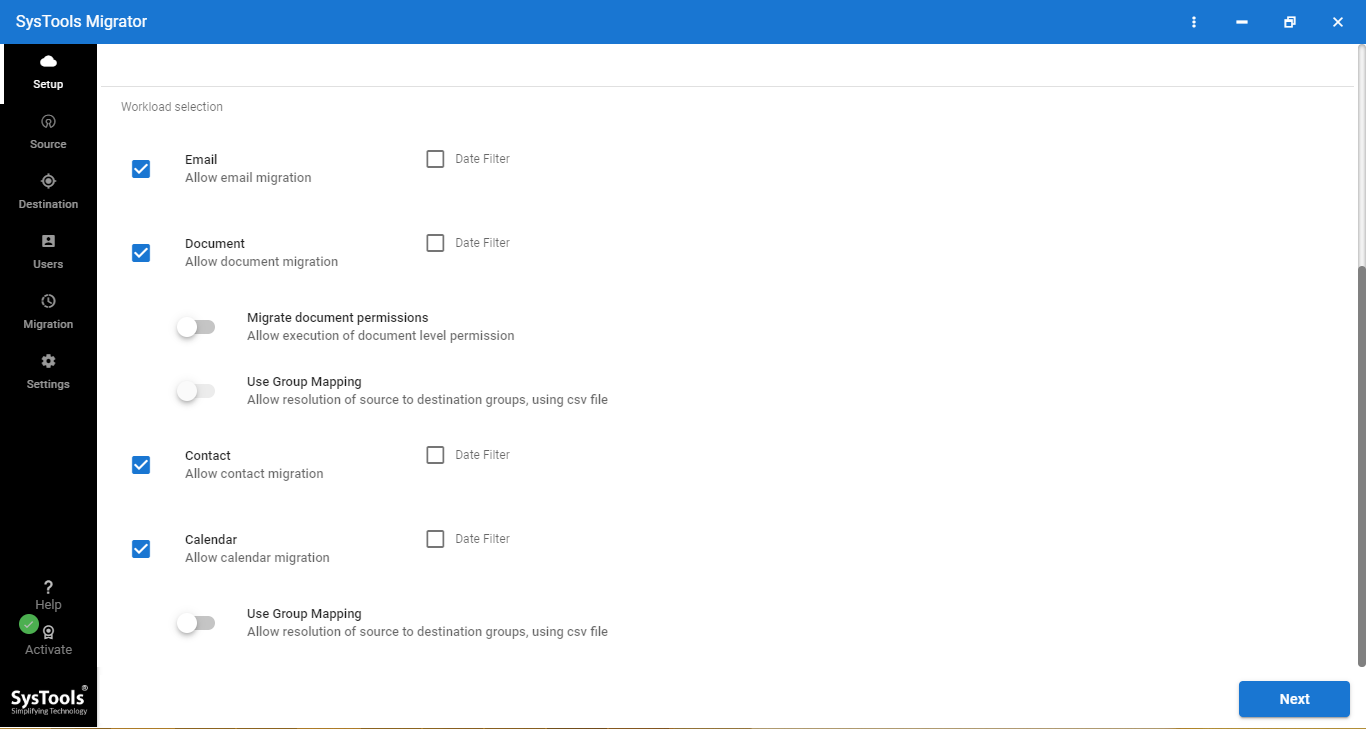 3. Enter the Login details of source Admin Account, application id and click on validate.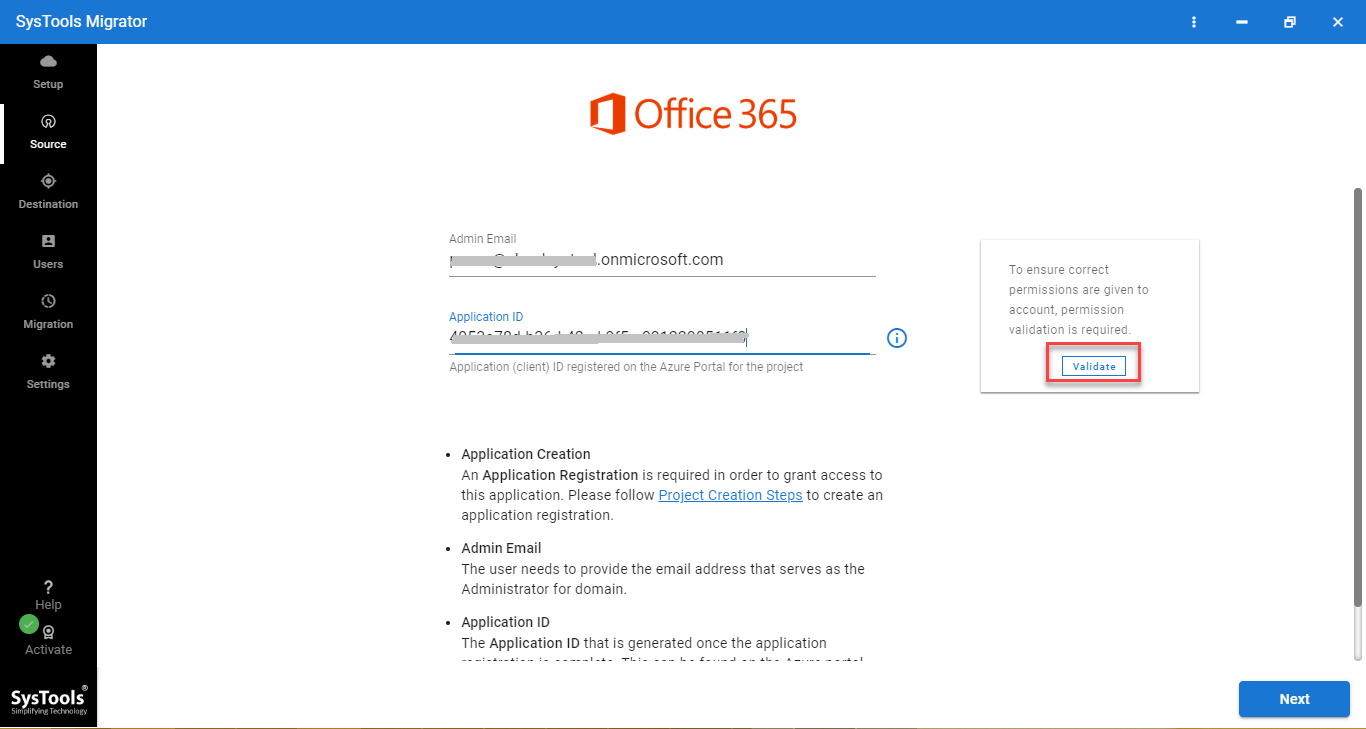 4. Enter the Login details of destination admin account, service account id, P12 path and click on validate.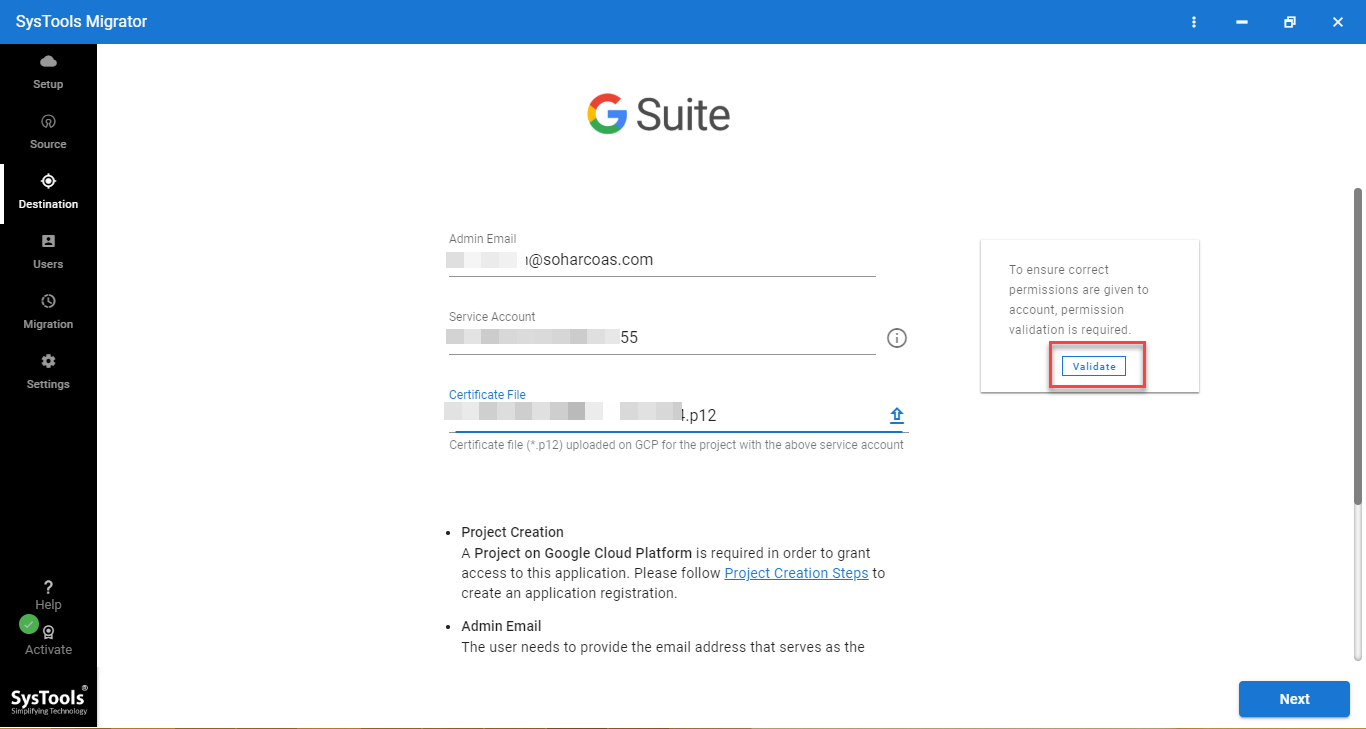 5. Choose the desired option for mapping source and destination users.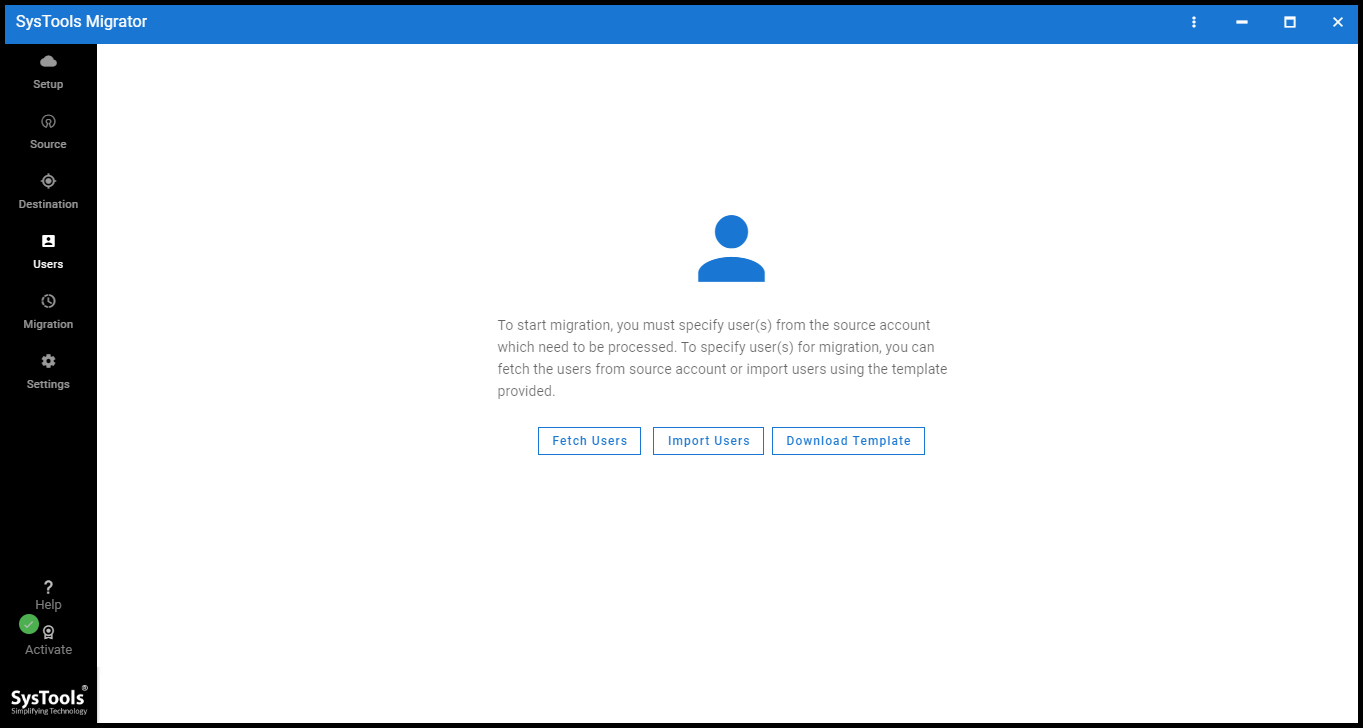 6. After the fetching, the users select the users whose data is to migrate from source to destination. Also, assign priority & click on the Validate button.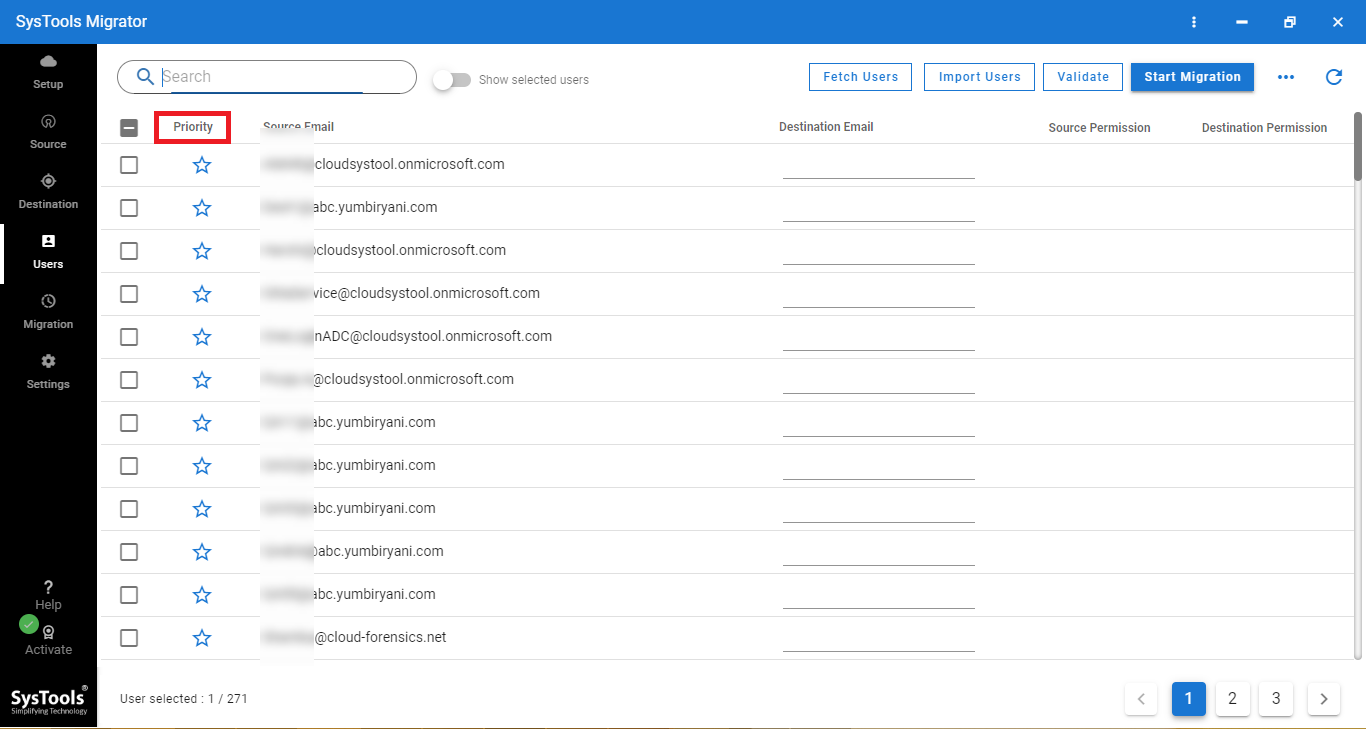 7. Click the "Start Migration" button to migrate Office 365 to Google Suite.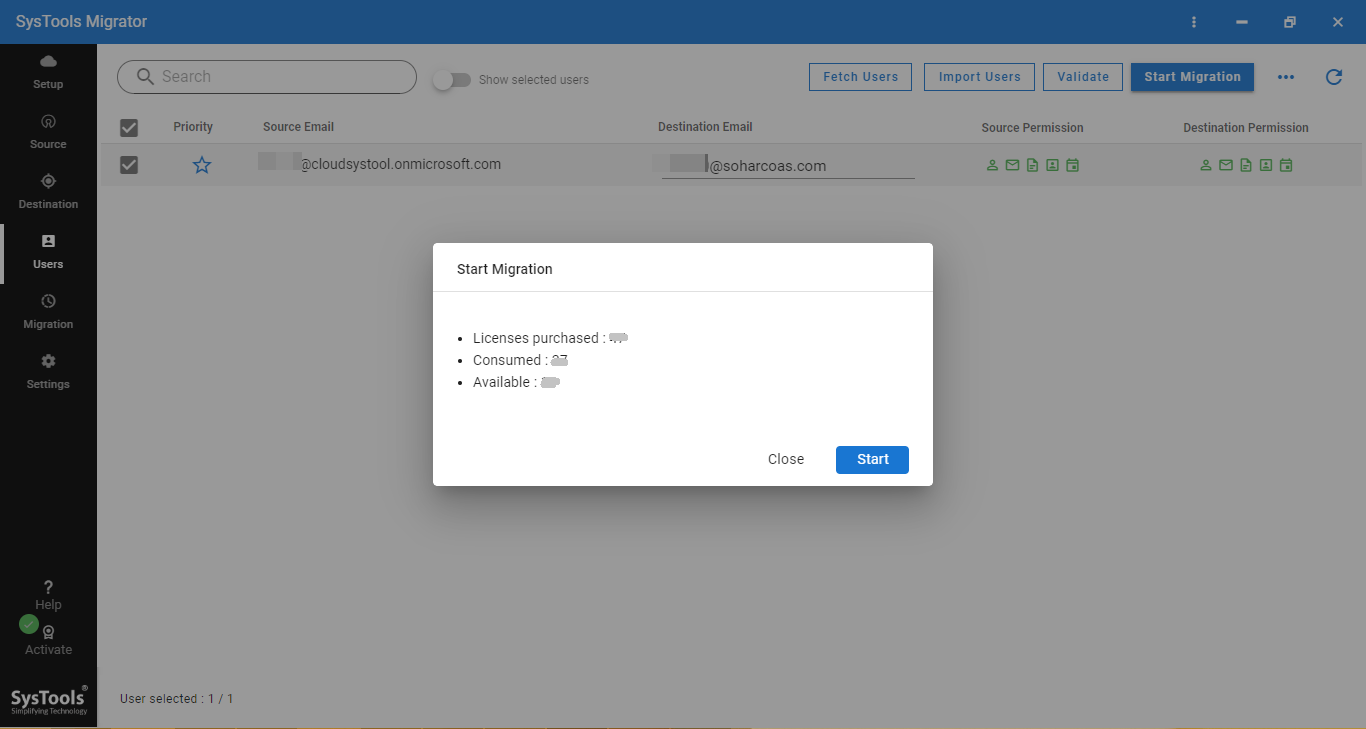 Also Read – Archive Emails in Outlook 365 to Local Drive
Features of the Migration Tool
The software migrates unlimited mailboxes and provides top-notch features that can securely migrate O365 data with a high success rate. It can easily move unlimited Office 365 cloud data items – emails, contacts, calendars, documents to Google Suite in a very simple way.
The tool can migrate User Mailbox data in O365 to G Suite.
Move newly or modified data through Delta Migration.
Show real-time status of imported data items.
Provide a summary and detailed report in CSV format.
Migrate multiple Office 365 mailboxes to Google Suite in a single shot.
Priority feature for an early migration of particular user data.
Selective Office 365 data migration through multiple filter options to Google Suite.
Software is compatible with Windows 10 OS versions.
Provides concurrent migration feature to improve efficiency.
Re-run migration if any item gets skipped or failed during the process.
Bringing it All Together
This write-up contains the solutions of Office 365 to G Suite Migration. Here, we have discussed the manual solution (Data Migration Service) and automated solution. The manual solution is not easy because it is a very time-consuming method and it requires technical skills. Therefore, the software mentioned above is one of the best and secure ways to migrate Office 365 to Google Suite.