Migrate G Suite to G Suite|Data Migration Guide
In this tech blog, we will provide solutions for G Suite administrator to migrate G Suite to another G Suite account with or without Data Migration Service (DMS).
Read the guide and compare both solutions, then opt for the one that best suits their organizational needs.
Why G Suite Migration Is Necessary?
Google has always known for its best Search engine facility. Apart from this service, there is another thing which most people like about Google, which is its Business Google Account. In today's era, most of the Colleges and Industries prefer a common mailing platform for all the users inside their organization. G Suite is one of the top cloud platforms for mailing and storage purposes.
Although it is a top Cloud platform, still user likes to try different platform to compare with or due to other reasons (listed below). But, the problem is that they don't know a way to migrate email from one platform to another.
Top Reasons to Migrate G Suite to Another G Suite Account
1. Changing G Suite account domain name
2. Transfer G Suite data when a person leaves
3. Two or more Institute / organizations merge with each other
That's why most of the user looks for a method to understand how to migrate G Suite to another G Suite account / domain. So, In this article, we will consider the problem of those users and try to help them to solve their problems quickly.
Before we begin the explanation of G Suite to G Suite migration guide, we would like you to read some common queries we found on different forums.
Simmon Jacob says – Greetings All! In my organization, we are using G Suite Business account for our day to day work. Currently, we are planning to change our G Suite domain name. As in starting we have bought a domain which is different from our company's name. I have bought a new G Suite domain and create each users account already. But, I don't understand, how should I migrate each user account data (don't wanna use Aliasing, as we don't want previous domain). Please tell me how to migrate G Suite to another G Suite domain?
Rachel Lopez Says – Hello! I am an Administrator in my Institute, We are facing some problem. We made accounts for the Students to save their day to day in our Institute domain. But, the problem comes when a Student leaves the institute, we are unable to provide them their important account data. Kindly help us to migrate from G Suite to G Suite in trouble-free manner. 
Above are a few of the queries that we have collected from the different forums. I hope it's now clear to you why people look for the solution for G Suite account migration. If you are one of those people who have a similar kind of query then this blog is for you.
Important Note: Before beginning the topic first clear that to transfer G Suite account data you need G Suite Admin credentials. Also, the user account should be created in a destination account before beginning the migration.
Methods to Migrate G Suite To G Suite
Generally, there is no manual solution to perform G Suite to G Suite domain migration. But, Google Apps users can perform the operation with the help of migration tools. There are two types of tools; a free tool from Google and another is from third-party (which is better than Google's – will explain in the blog). Both the method are used to perform G Suite accounts migration.
Method # 1: Automated Tool for Migration – 100 % Safe & Secure
The automated tool is always better than traditional methods. There are few companies provides the method to migrate G Suite to another G Suite account or domain. The leading one is SysTools which have been known for its awesome services. You can try G Suite migration Tool, it is an awesome tool that allows you to transfer emails, contacts, calendars as well as Google Drive data between different accounts or different domains.
Features of Automated Migration Tool
Migrate Complete Google Apps data between G Suite domains
Incremental migration service to skip already migrate emails between same accounts
Category & Date filter options for selective data migration
Error handling functionality to protect the migration process
Generates migration Report after completion
Multiple options to map user Accounts

Steps to Perform G Suite to G Suite Migration
1. First, Download & Launch the G Suite Migrator from above download button.
2. Choose the migration platform as "G Suite" from both the source and destination section.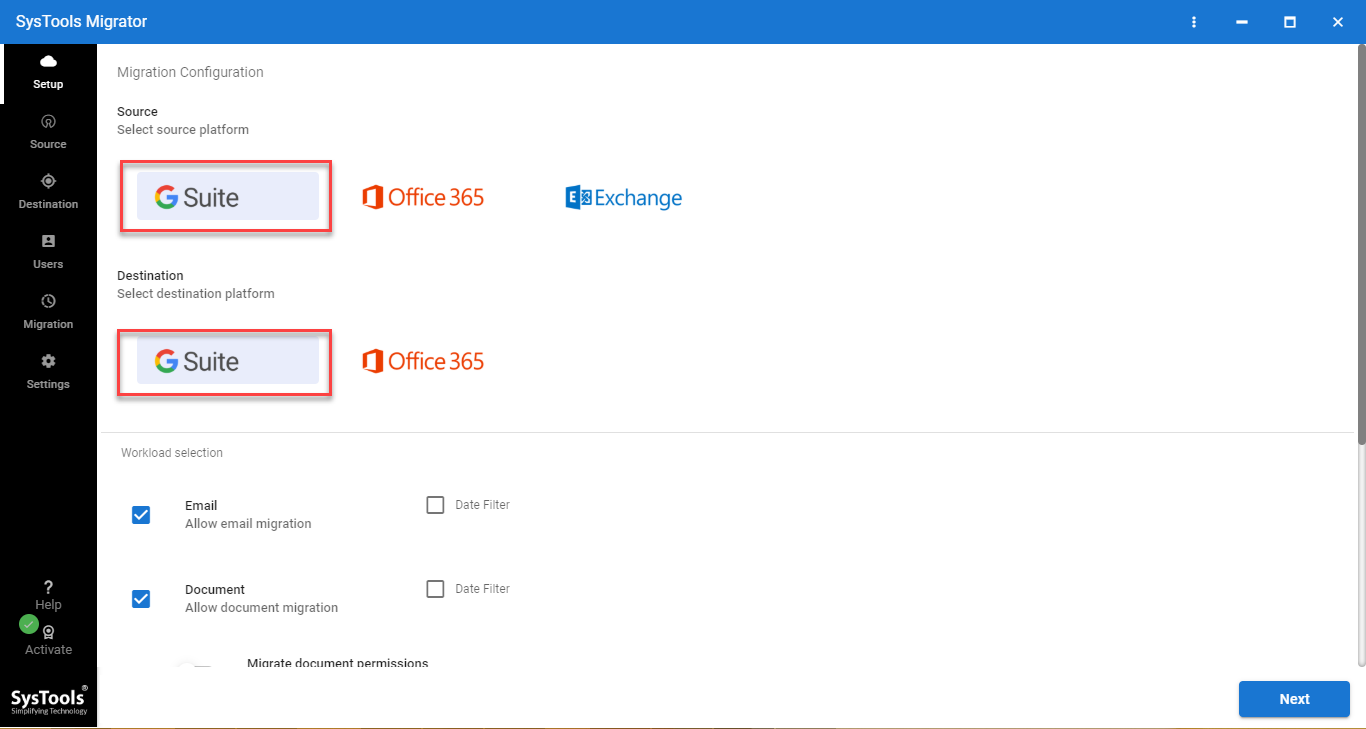 3. Choose the Category of data for migration from Workload Panel.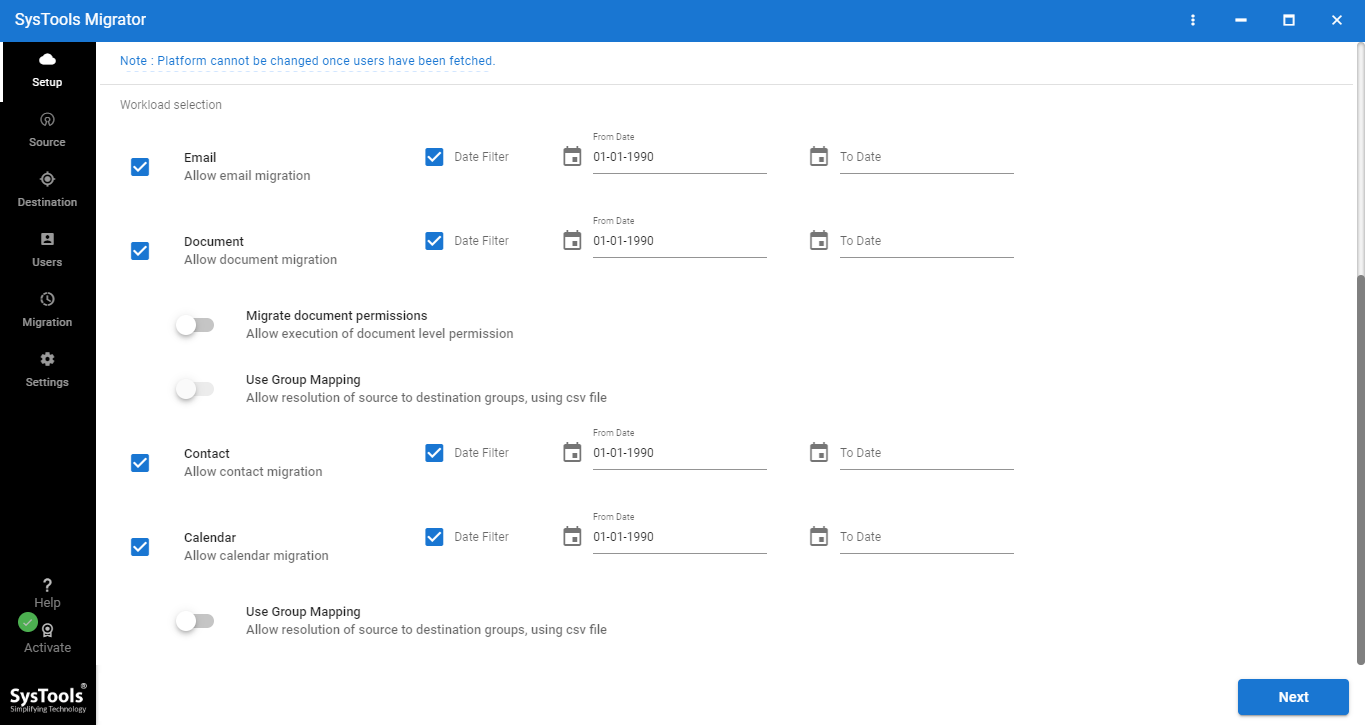 4. Enter Source Account details and authenticate.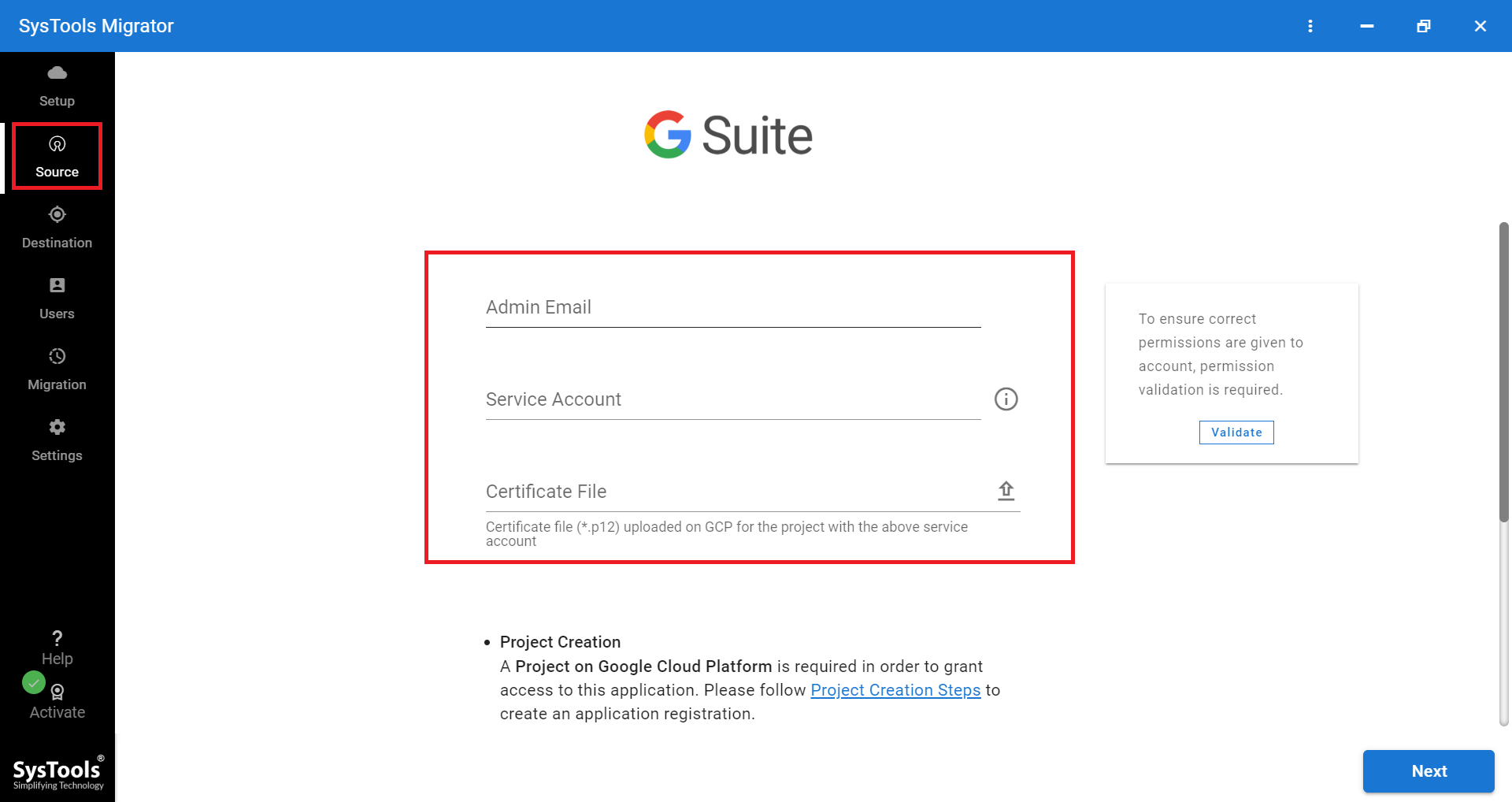 5. Enter Destination Account / Domain details and Validate.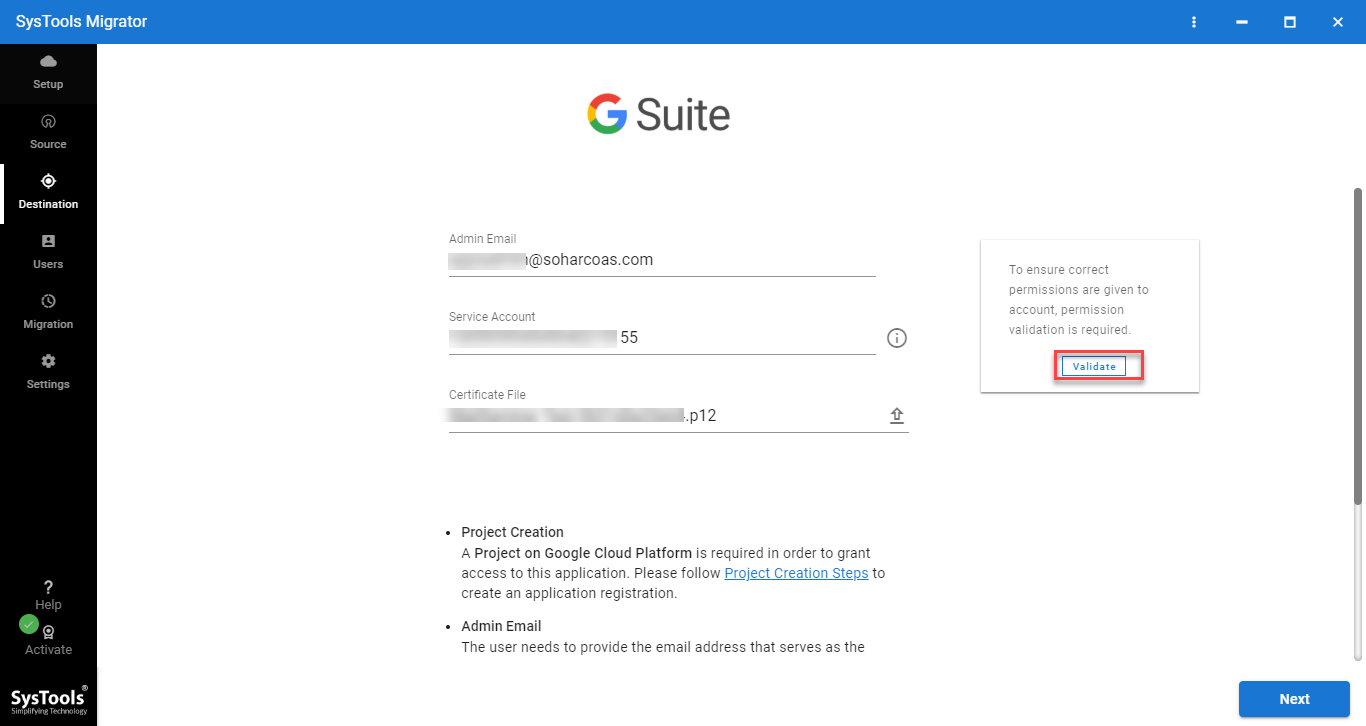 6. Choose the Option for Source and Destination user ID mapping.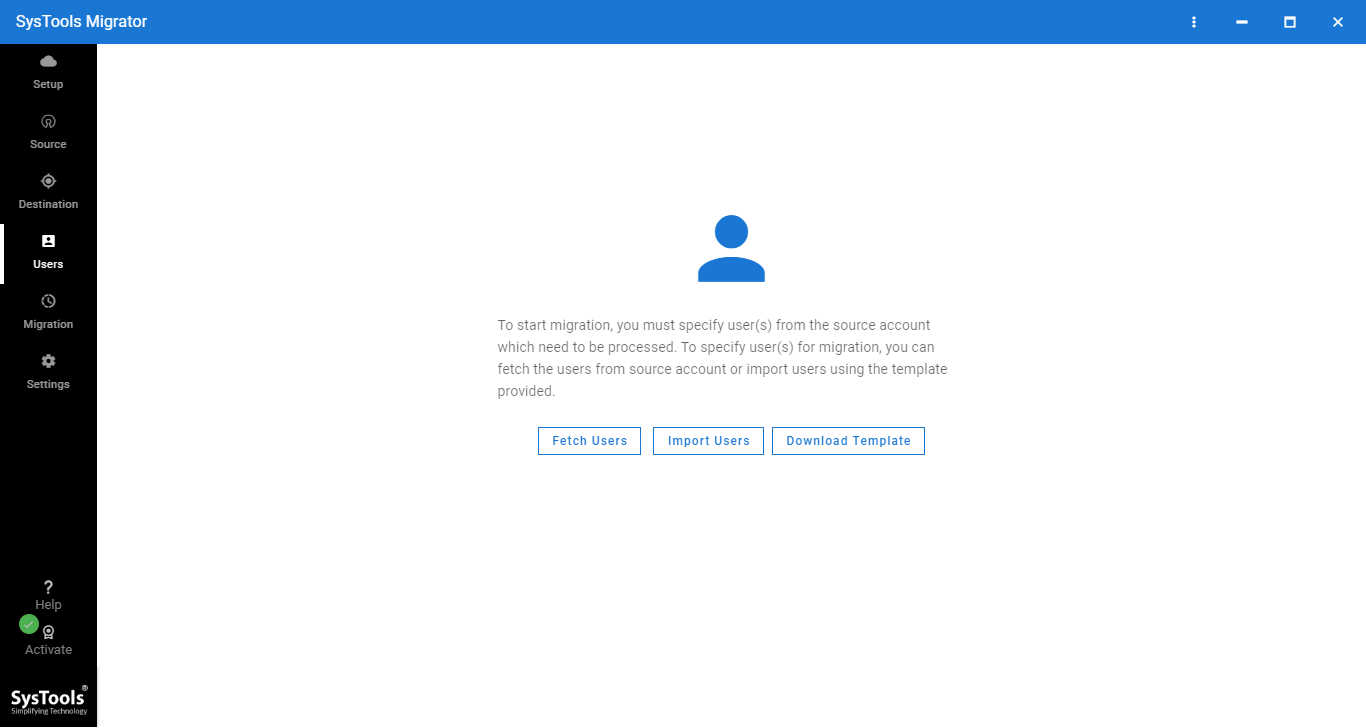 7. Select the User accounts from the list and click on Validate button.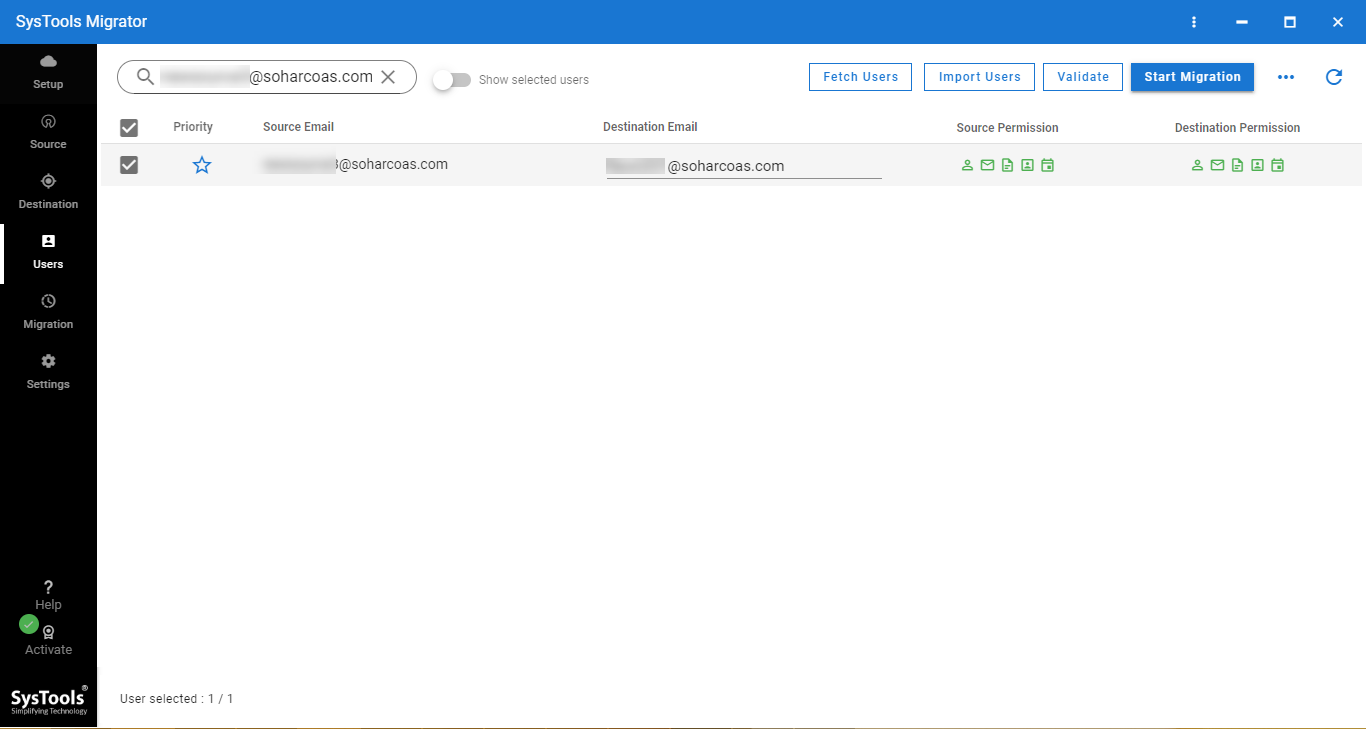 8. Click on the Start button to begin the migration process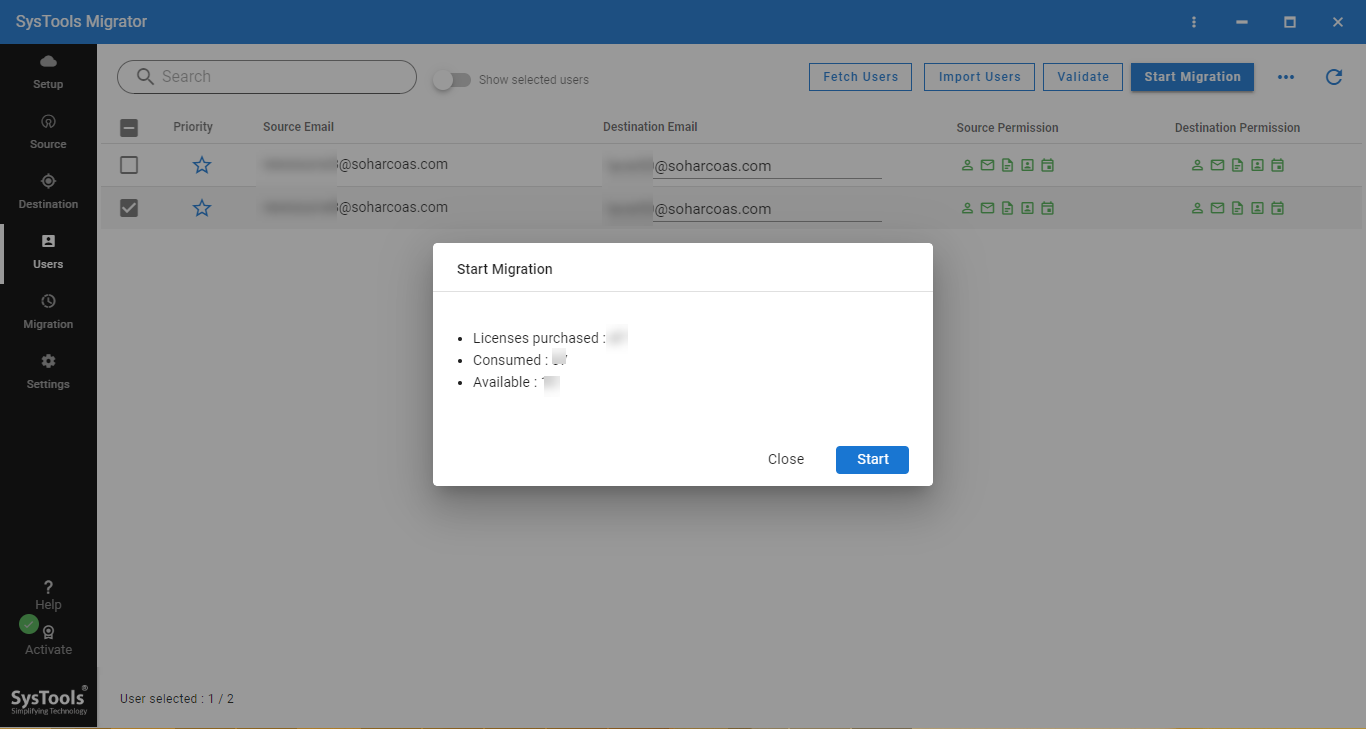 9. After completion, you can save the migration Status by clicking on the "Download Report" button.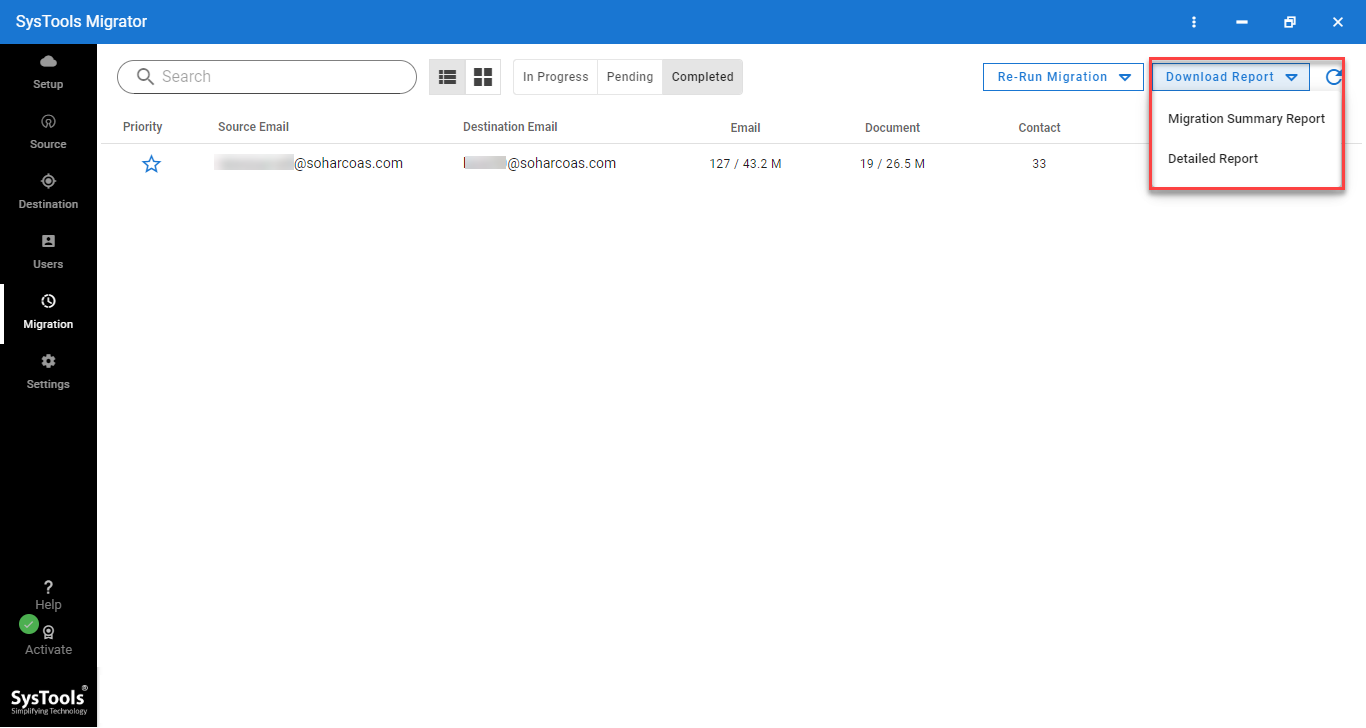 10. After completion of migration once, you can initiate the Delta migration for the migration of new and updated emails in the next attempt.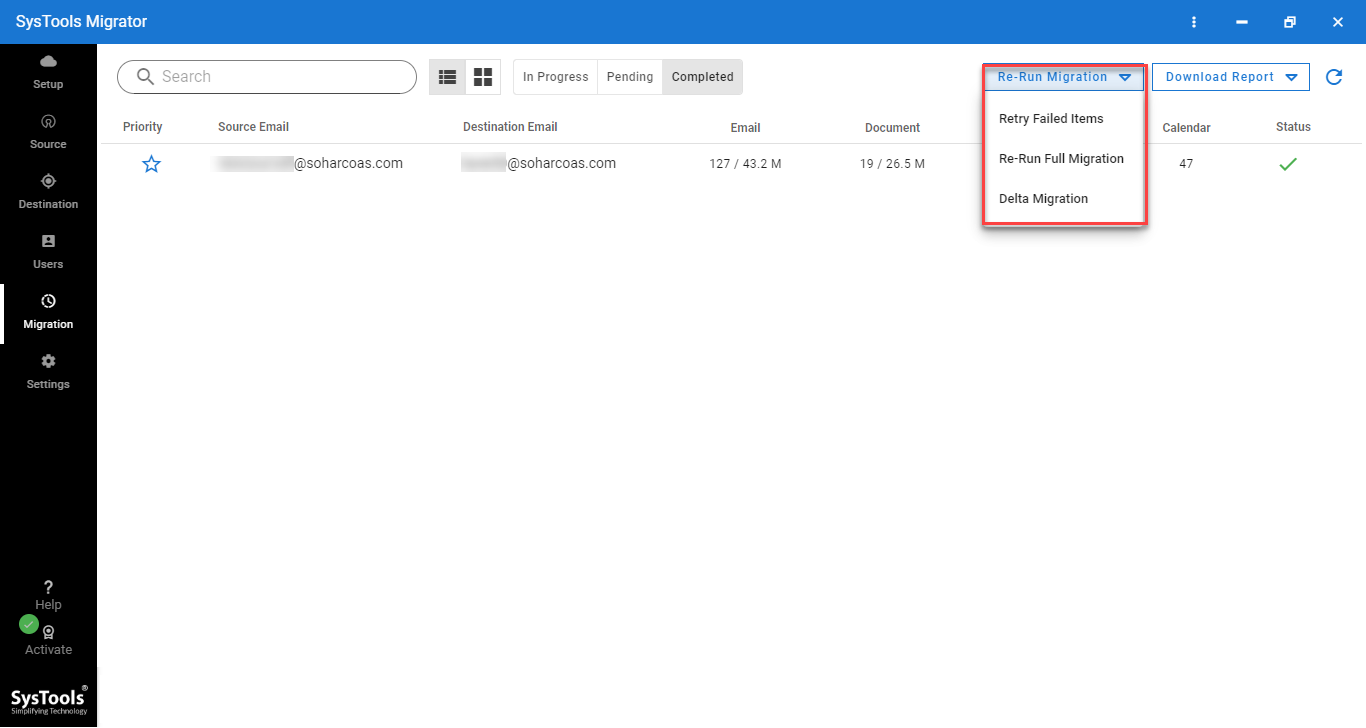 Note: For fast and stress-free migration, use the automated tool. The software doesn't save account data in any database. As, it performs O Authentication, which is used for safety and security.
Method # 2: Using Google's Data Migration Service (DMS)
Update Alert: Google has changed the working interface of the Data migration service. The procedure may vary from the below-working steps. However, the implementation of steps is almost similar.
Google has finally provided its own tool for migration of email from one G Suite account to another G Suite account or domain. It is known as Data Migration Service. One can use this service using the Admin Console. Although it is a free service, still there are some big flaws that most of G Suite users don't like.
Limitations of DMS of Google:
1. It doesn't allow to migrate emails, calendars, contacts, and documents simultaneously.
2. No direct method to transfer Google Drive data
3. The migration process is very slow
4. No Error handling property or Report
5. No option to perform Delta migration
Advantage of Data Migration Tools to Migrate G Suite to Another G Suite Account
The one and only advantage of this migration tool is that it doesn't cost you any money. It totally free service of Google to migrate email from one G Suite account to another.
Steps to Perform Data Migration Service of Google's
To perform G Suite to G Suite migration of accounts and domain for multiple users follow the steps below:
1. First, login to Destination G Suite Admin Console
2. Go to Data Migration Service Box in Panel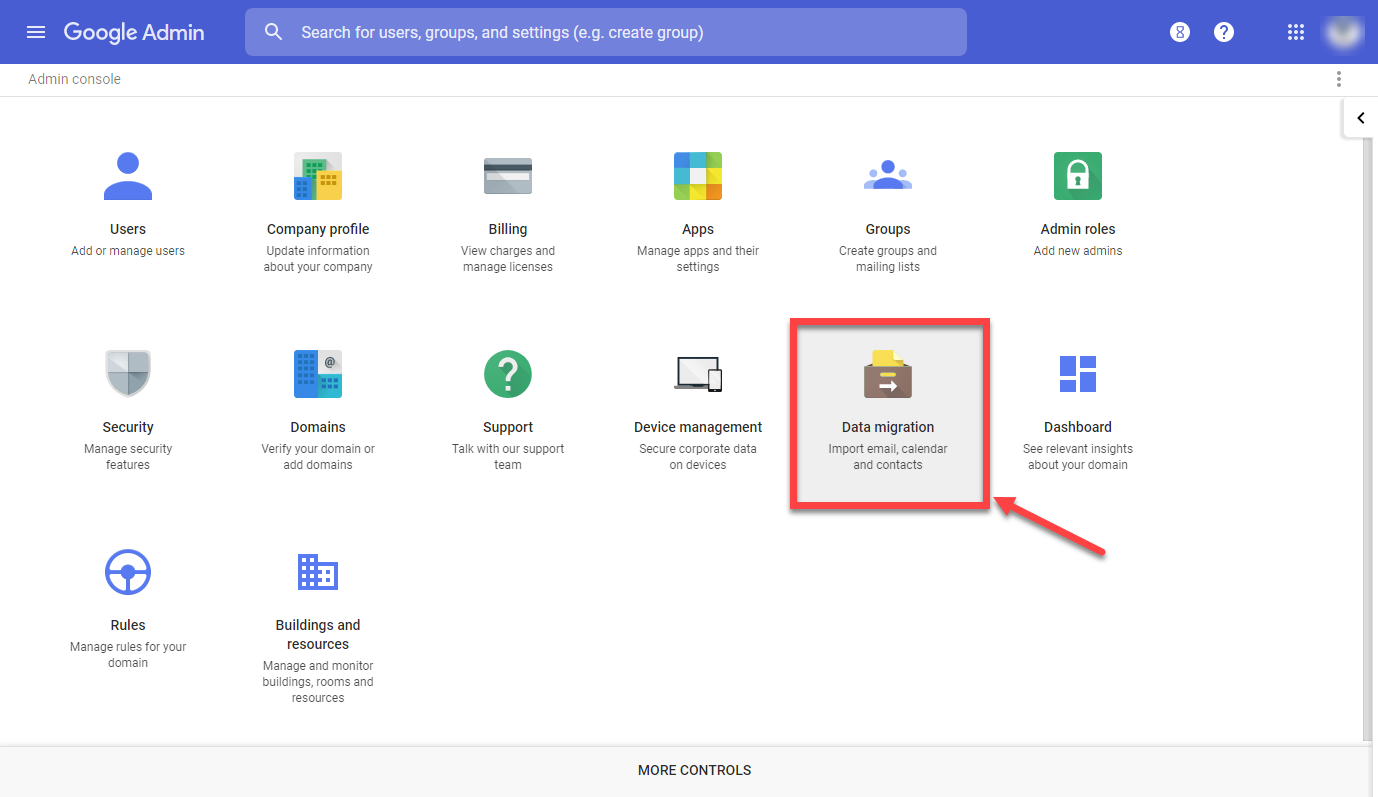 3. From there, Select Migration Service as Emails( Need to perform separate migration)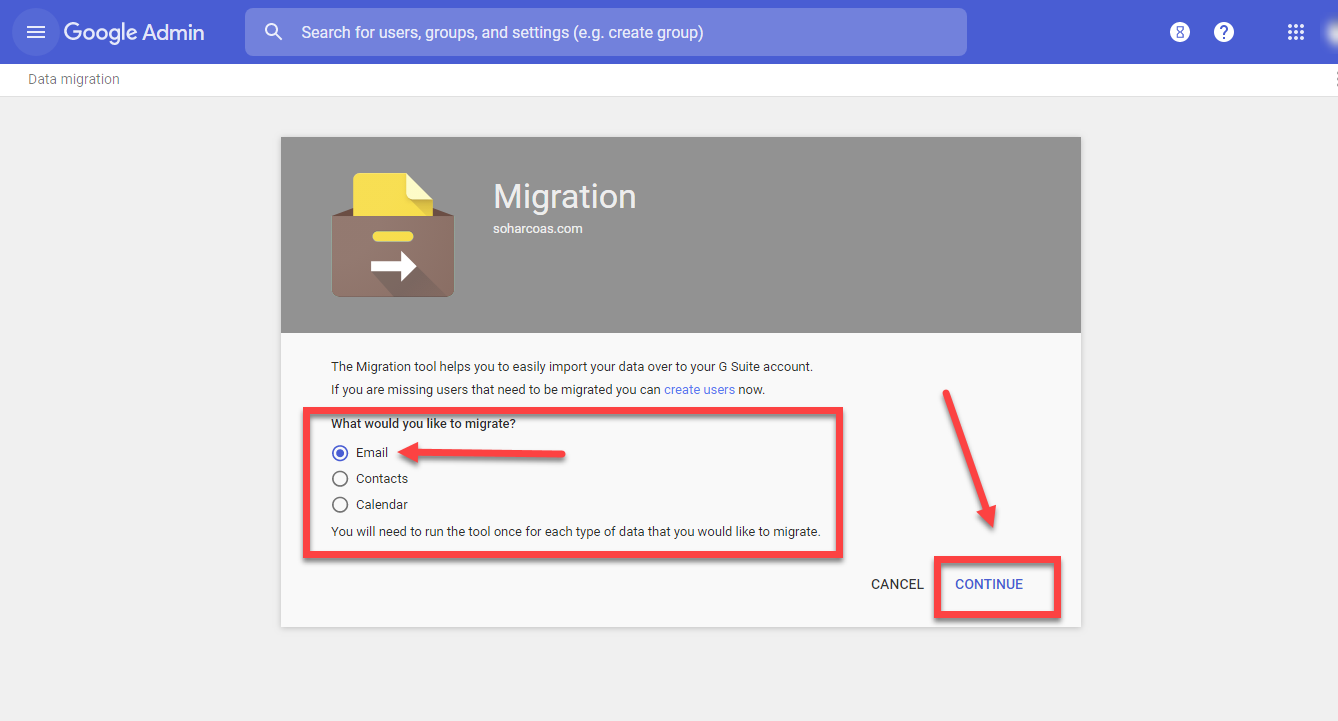 4. Next, Choose the migration Source as G Suite from the drop-down list.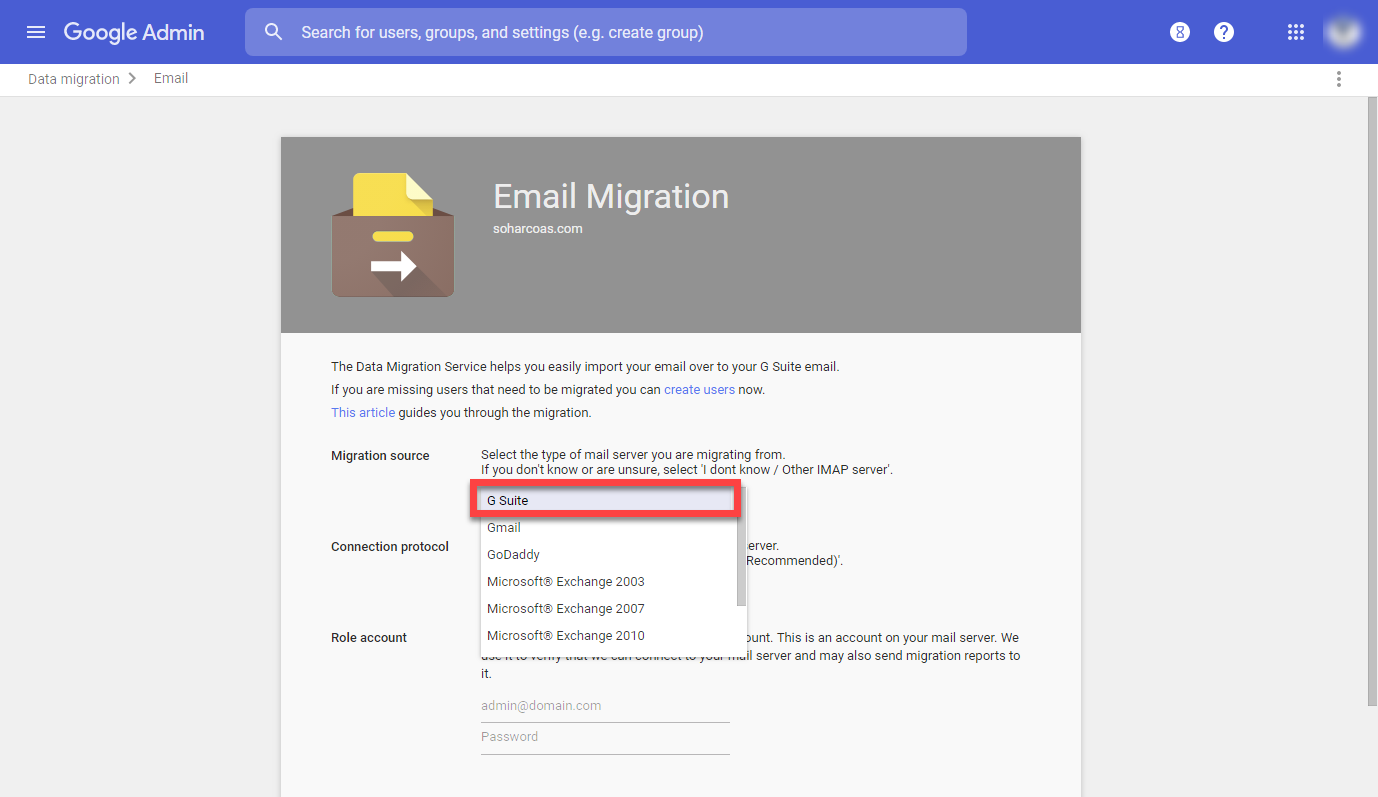 5. In Connection, protocol choose the "Recommended" option and Enter Source
Admin Domain Credentials in Role Account.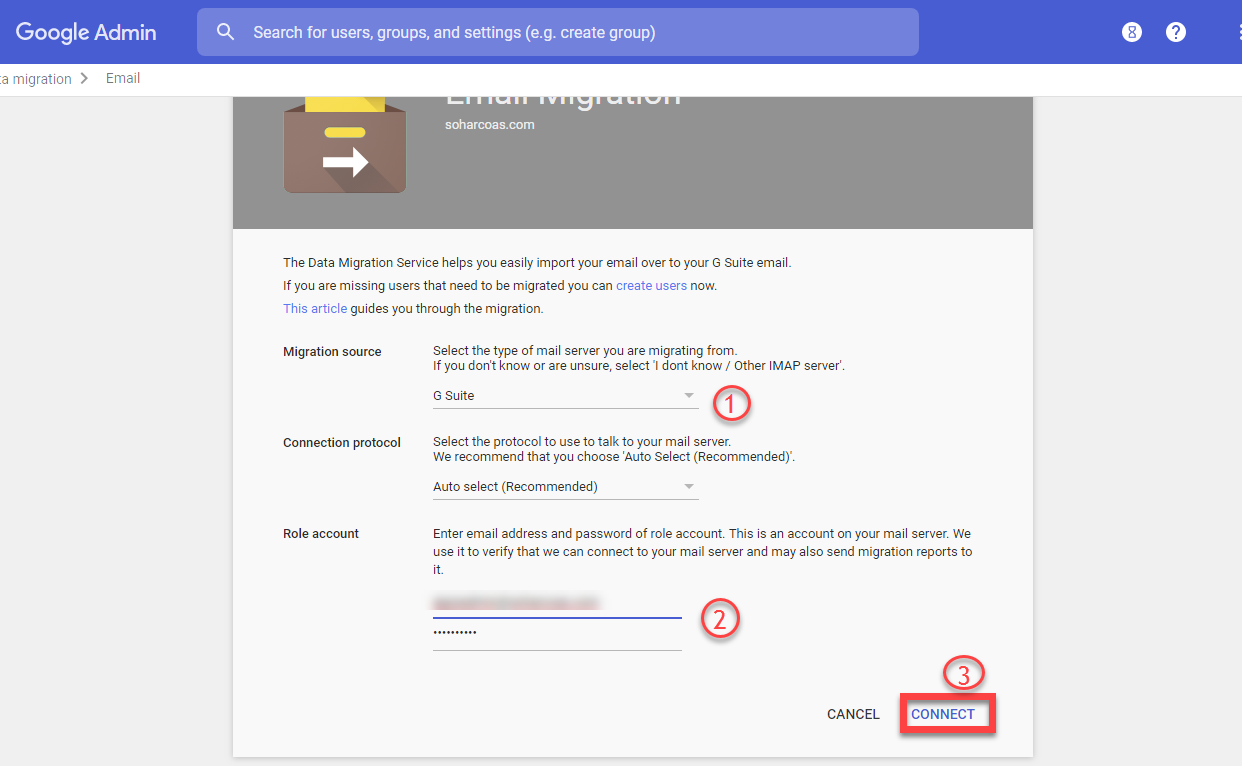 6. Apply the Filter according to the need >> Click on select Users.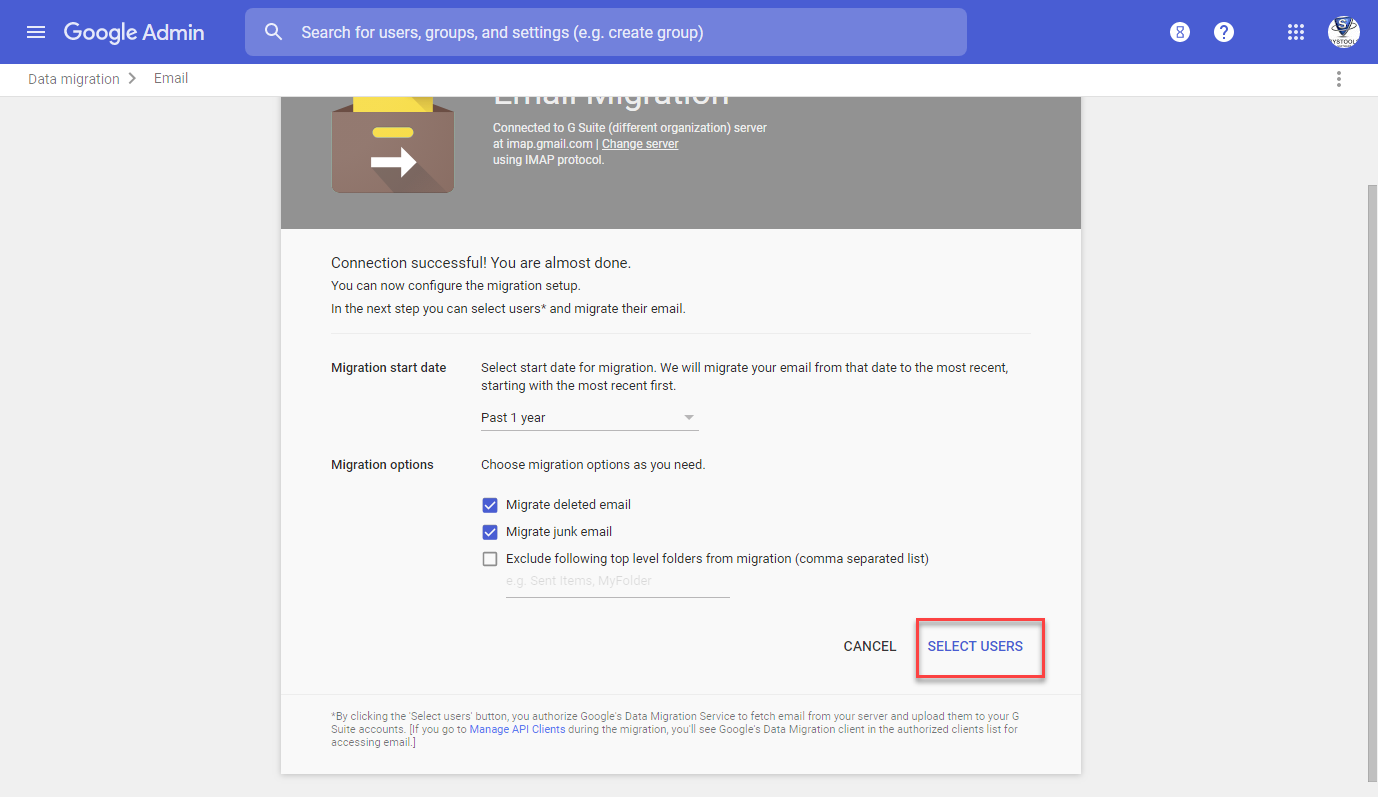 7. To migrate multiple G Suite user account between domain select multiple user options.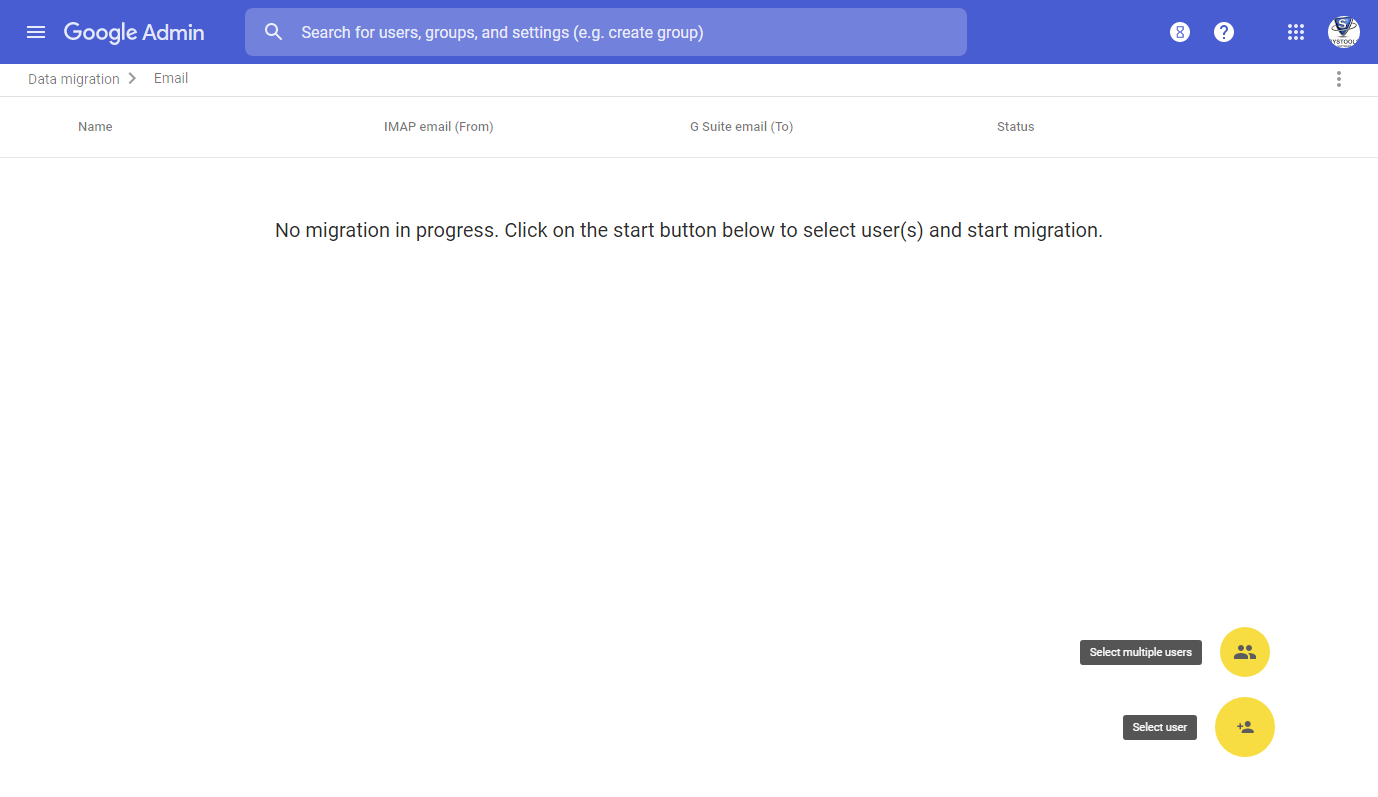 8. Create a CSV file containing info in the format: destination id, source id, source password with any header.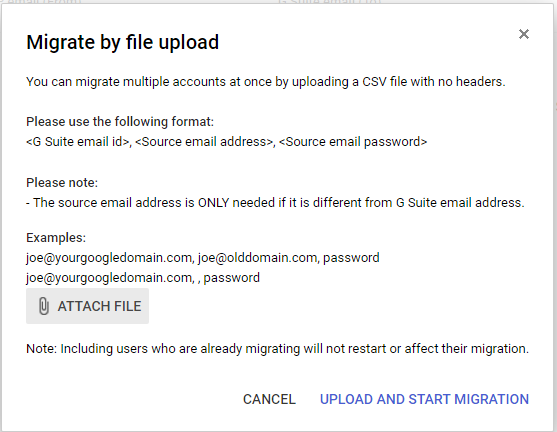 9. Upload the CSV file by click on the "Attach File option".
10. Click on the Start Migration button to migrate from G Suite to G Suite account

Note: After the migration process finishes, all the user account data will be moved to the destination domain. Open the G Suite account in the Destination domain and check for migration success.
Conclusion
Google has its migration tool to migrate G Suite to G Suite. But, there are some risks such as corruption or interruption in the migration process.
This is why we recommend you prefer an automated tool to migrate G Suite to Another G Suite account or domain. You can always try the free Demo version of the tool. It allows you to migrate the complete account data of 2 users. So, don't wait up, always take benefit of free tool for less user migration and complete tool for multiple user migration.