Step by Step Migrate Outlook PST to Google Workspace
In this post, we will show you EXACTLY how to migrate Outlook to Google Workspace (previously, G Suite).
In fact, we have tested all these methods to get your emails, contacts, calendars into your Google account.
So, if you want to move Outlook to G Suite / Google Workspace, you'll love this new guide.
How to Migrate Outlook PST to Google Workspace?
Here are the methods: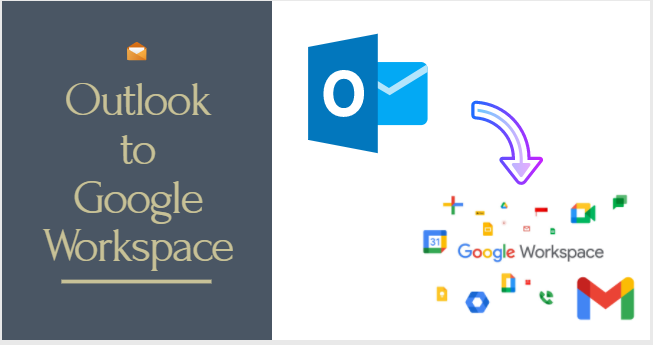 # Import Option in Gmail Settings
This method applies in the situation when you have an account configured in Outlook (IMAP or POP) and you want to migrate its emails and contacts to Google Workspace.
When you are ready to migrate your emails and contacts to an individual Google account, you only need to find the import option in Gmail settings.
1. First, login to your Google account and open the Mail page.
2. Then, click on the Gear icon from the top-right of the screen and select See all Settings option.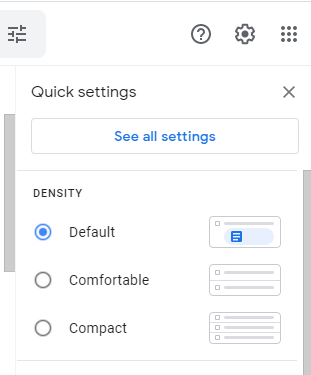 3. It will open the Settings window consisting of multiple tabs.

4. Go to the Accounts and Import tab.
5. Look for Import mail and contacts option and click on it.

6. Enter the account address you want to import data from and click the Continue button.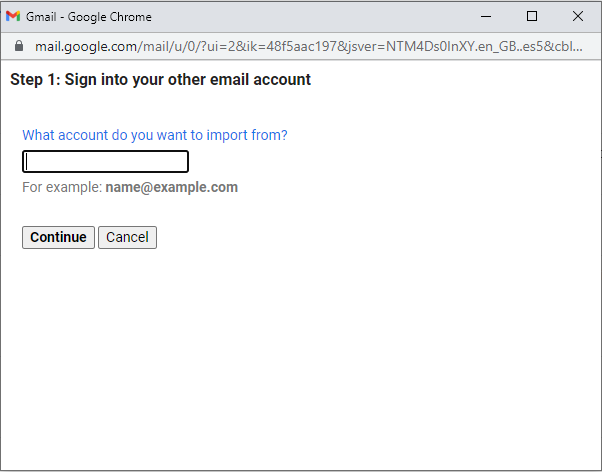 7. You will need to authenticate the account.
Note: During the process, you may have to provide your server name and port number for the account holding the data in Outlook. For major providers, Google will auto-fill these details for you. But, for a domain-specific and non-traditional email provider, you will need to fill them yourself.
8. Continue with the process until you click Start import. It will automatically load Outlook data into Google Workspace account
Once done, Google will import all emails stored in your Outlook mailbox when the import process started. It will also automatically forward email messages sent to your Outlook account to this G Suite account for the next 30 days. So make sure to update everyone about your new account or simply set permanent redirection.
# Using GWMMO tool
G Suite/Google Workspace Migration for Outlook (GWMMO) is a utility to migrate Outlook to Google Workspace (G Suite). It supports the migration of emails, calendar events, and personal contacts.
What does Google Workspace Migration for Microsoft Outlook do?
It helps you import calendars, contacts, emails from Outlook to G Suite account
You can pause and resume the PST to Google Workspace import
If you have already used it once to migrate data, the next time you can use it to import only new data to avoid de-duplication.
How it works:
1. Download this Google utility and launch it in your system.
Note: When you download GWMMO, it comes in package with GWSMO tool. SO make sure to run the migration tool i.e., GWMMO and not the sync tool i.e, GWSMO as this one actually syncs G Suite to Outlook.
2. Sign in with your G Suite account and click Continue.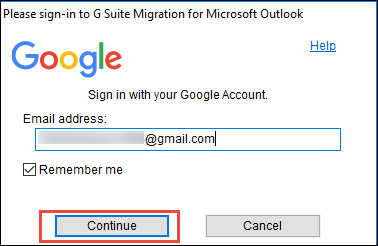 3. Validate the login credentials.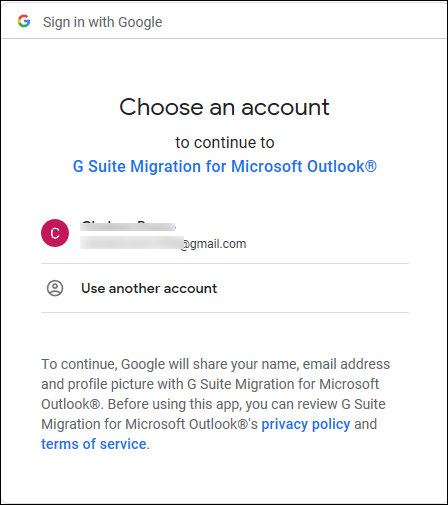 4. Now, select the Outlook profile to migrate to Google Workspace, and select Migrate all data option.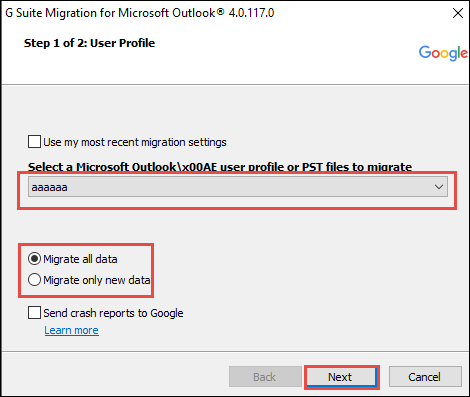 5. After that, proceed to the next step where the migration status is shown.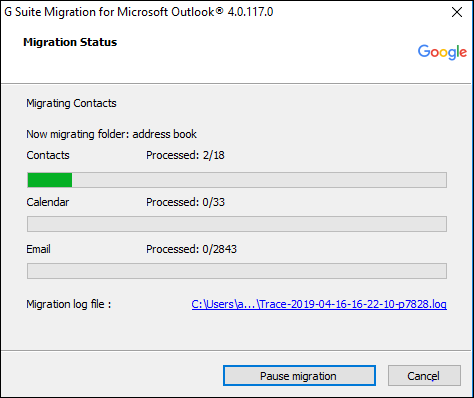 6. Once you are done with the process, you can log in to your Workspace email account and verify all the imported emails and other data.

Sometimes, you will get an error message if you do not have the supported Outlook version installed on your system. Yes, it needs Outlook to be installed to migrate Outlook to G Suite.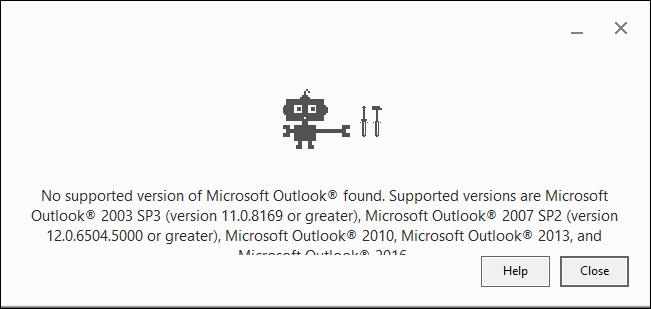 # Instant Migration from Outlook to Google Workspace
Only special tools allow quick and easy migration. Such tools have a user-friendly interface, automated process and features to enhance the PST to Google Workspace import process.
Google Workspace Backup & Restore is the best example here. It allows to easily backup data into PST format as well as restore Outlook data to G Suite. Simply select the Restore tab, and you will be able to import Outlook items like emails, contacts, and calendars to Workspace account seamlessly.
Step-by-Step instructions to move Outlook PST to Google Workspace
The tool allows importing PST files into multiple G Suite accounts simultaneously.
So, first we will generate PST files from Outlook, then it is up to you to migrate Outlook data to the preferred Google Workspace Account. The tool supports PST file of all Outlook versions i.e., Outlook 2019, 2016, 2013, 2010, 2007, 2003.
Step 1 : Create PST from Outlook
In Outlook, go to File, then select Open & Export.
Click on Import/Export and select Export to a file.
After that, select Outlook data file (.pst)
Then, choose the location to save the file and click Finish.
Step 2: Import PST to Google Workspace
1. Activate and launch the application on your Windows system.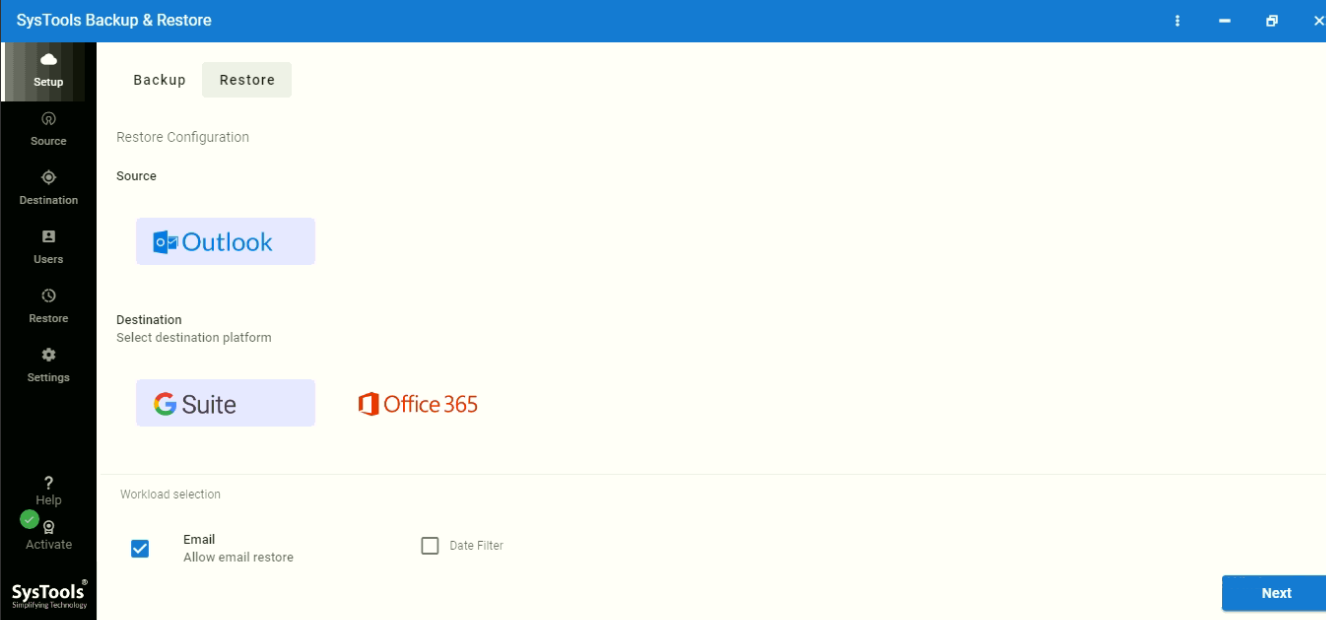 2. Choose Outlook and G Suite respectively.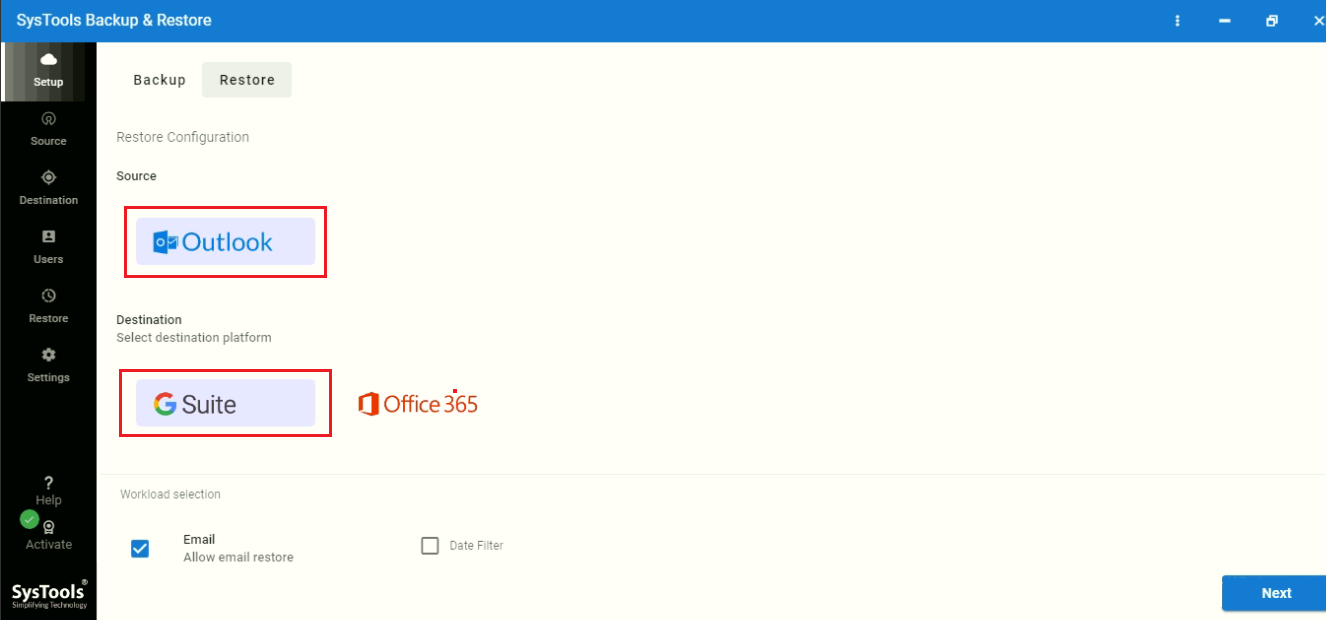 3. Select the data you want to move to Workspace, like emails, contacts, calendars.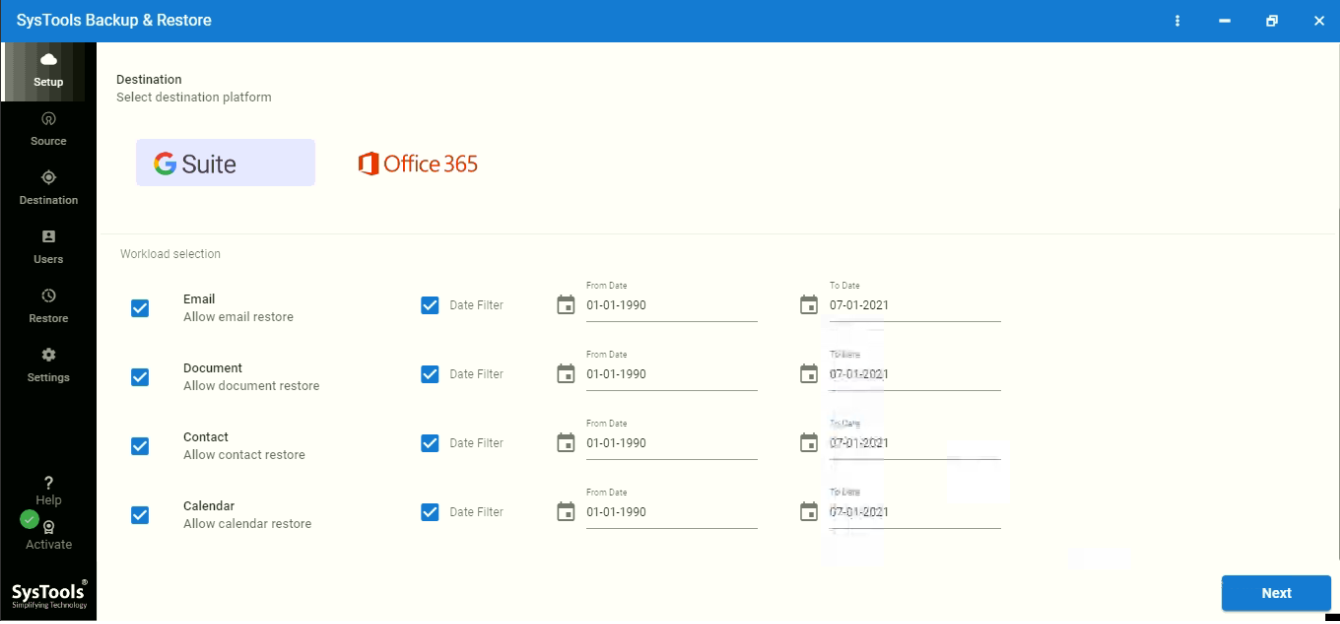 4. Enter the path where PST files are stored in this manner:
Create a folder in the root drive, like
C:/PST Files/user1@domainName.com/(put all PST files of user1)
C:/PST Files/user2@domainName.com/(put all PST files of user2)
Enter C:/PST Files/ as the path.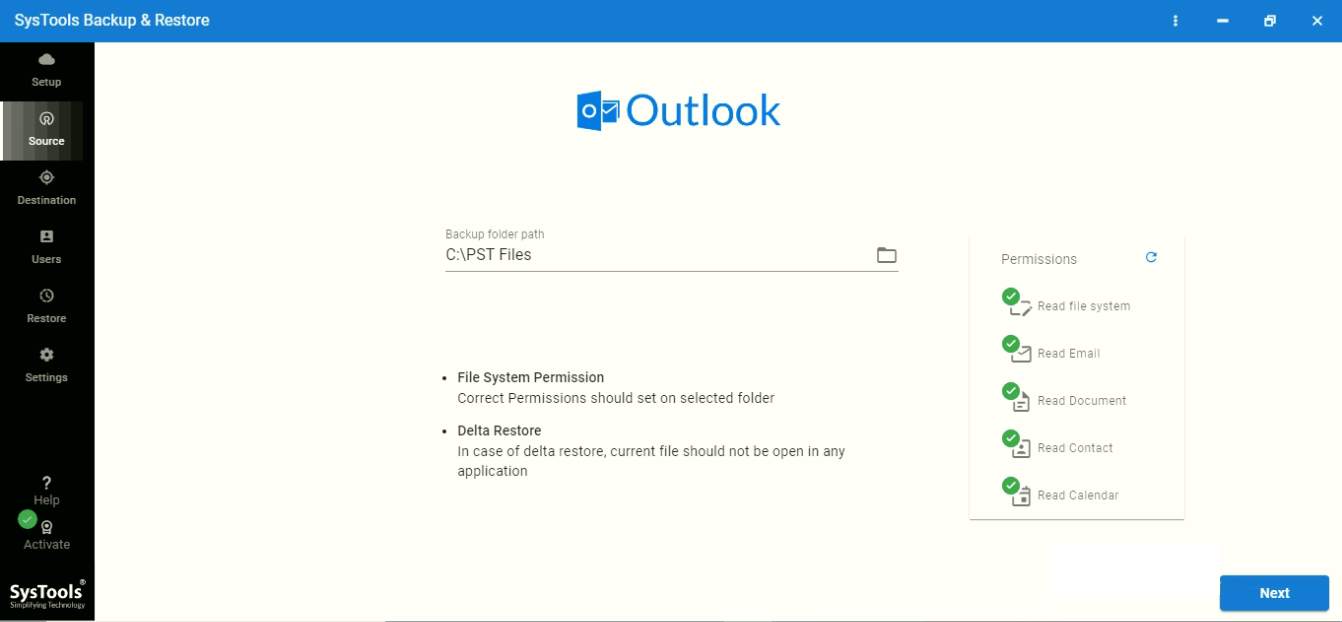 5. Enter the required information for G Suite.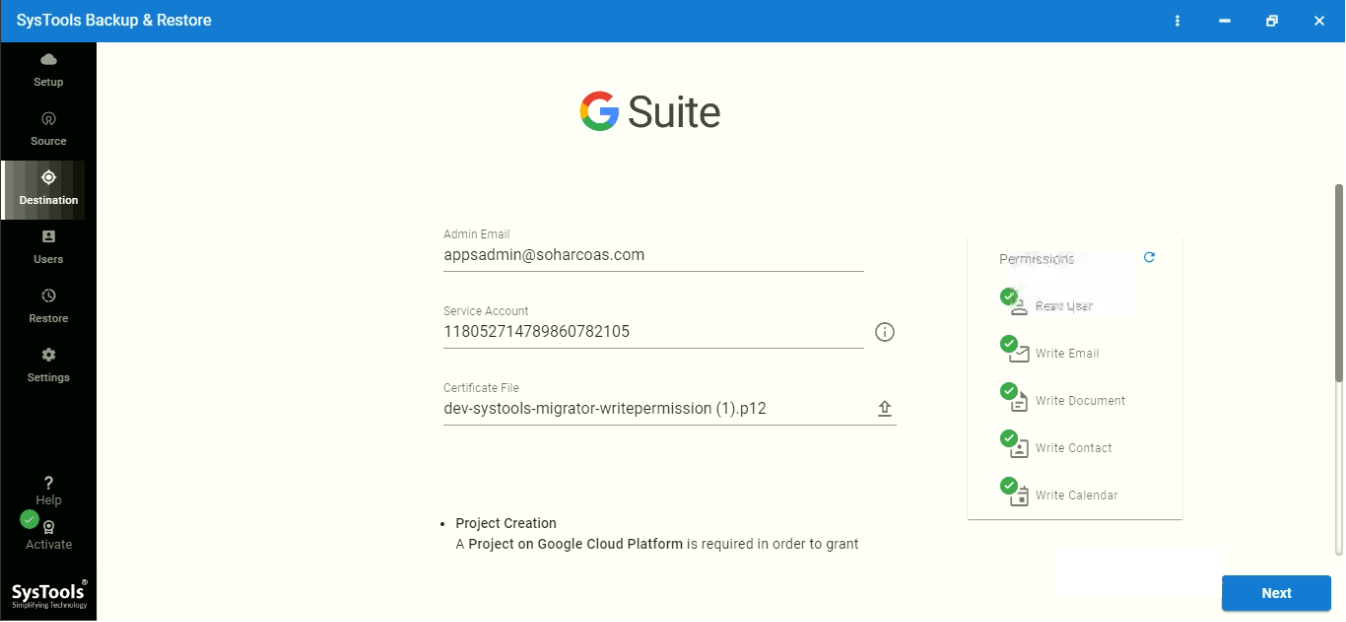 6. Click on Fetch users to add the user accounts as per the PST folders name in the 4th step above.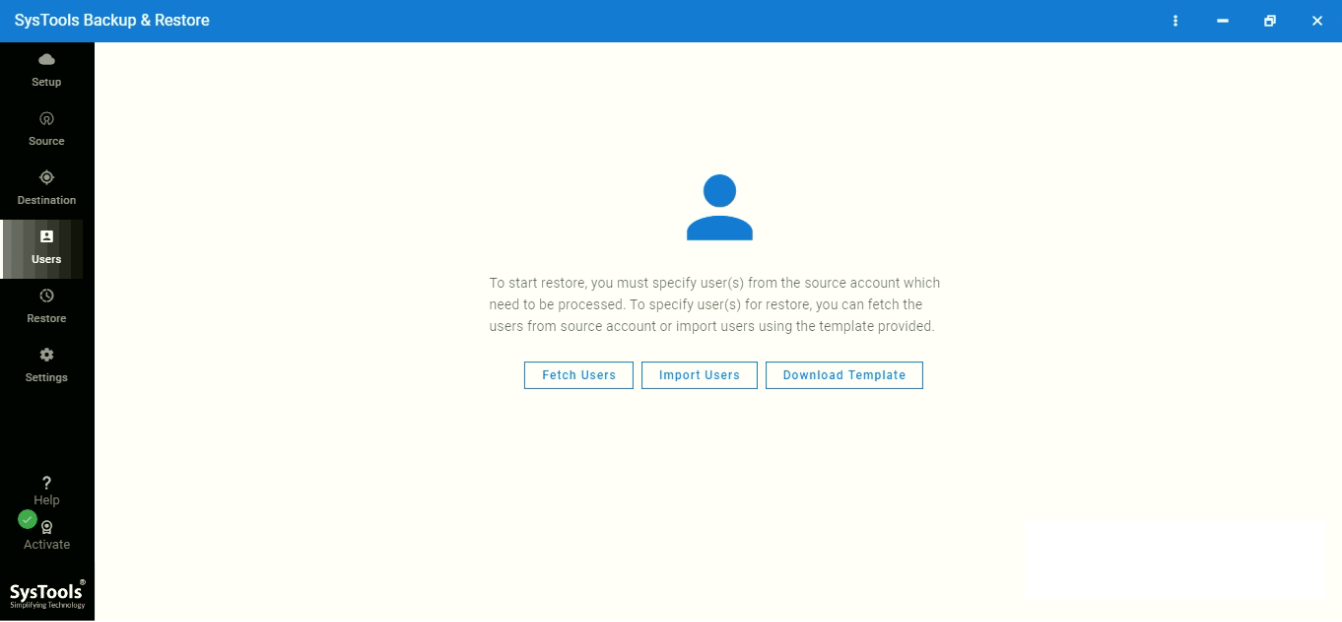 7. Enter the same id in the destination address and validate the information.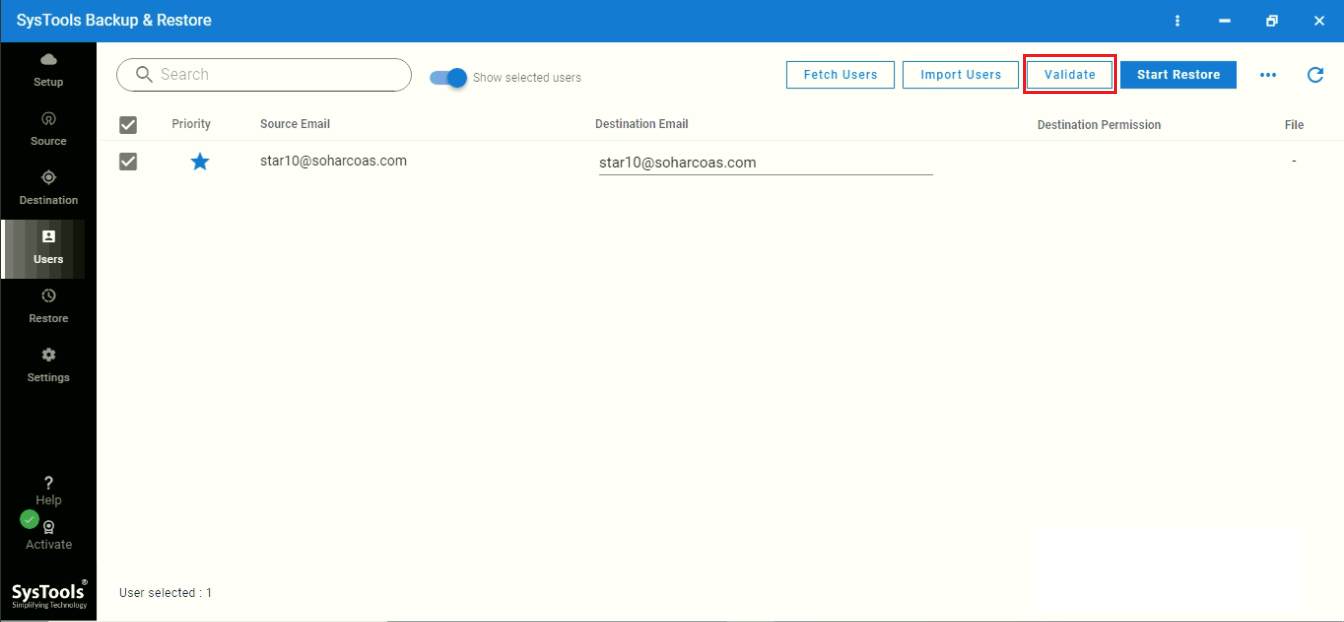 8. Click Start Restore to start and finish the Outlook to Google migration process.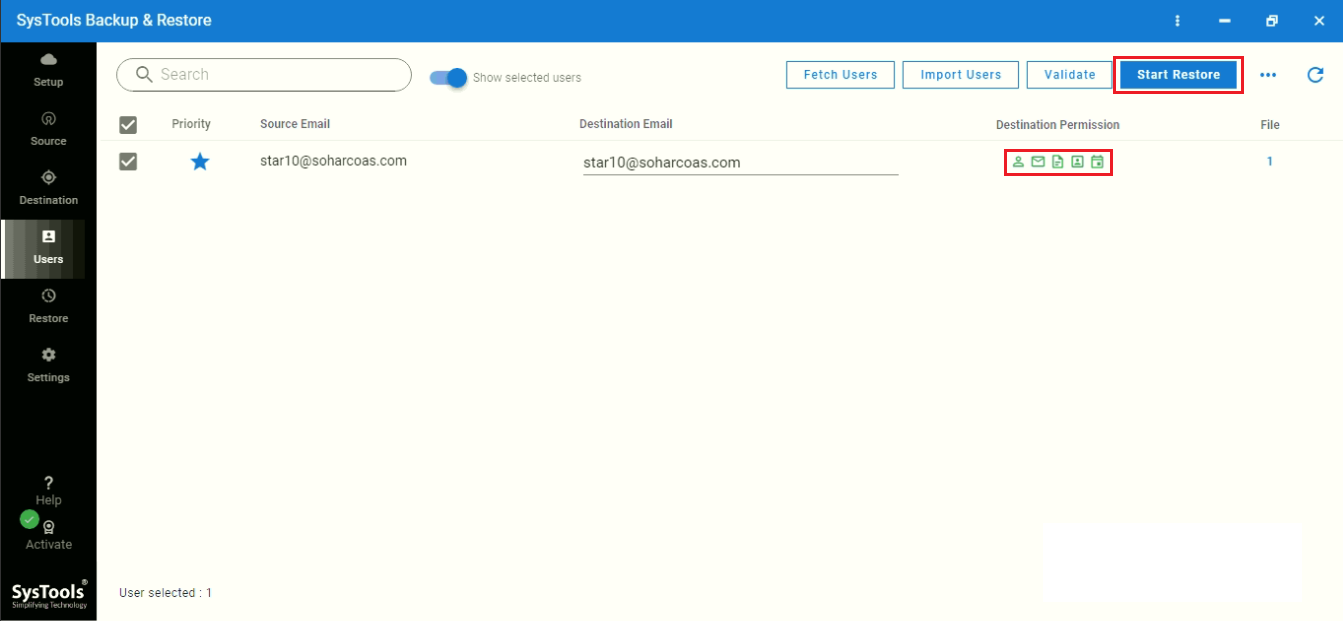 Also Read: A Guide for Outlook to Office 365 migration
Conclusion
This article demonstrates the process to perform Outlook to Google Workspace migration using 3 seamless methods. The guide includes proper steps to migrate multiple PST to G Suite user account. You can use any method at your convenience.