Sometimes, it becomes critical for MS Access users to remember the exact password. In fact, most of the time users have lost or forgotten Access password and not able to open the database file. In this situation, users start searching for a smart and reliable solution to decrypt a Microsoft Access database. So, in the upcoming section, we will discuss a complete procedure to perform Microsoft Access password decryption in a clear way.
Note: The below mentioned manual solution is obtainable if you remember the password of encrypted access database. But, if in case, you forgot a decrypt password so, you become unable to open the relevant database. In this case, you can utilize Access Database Password Recovery Tool that helps to recover lost or forgotten password passwords for MS Access database files.
Manually Perform Microsoft Access Password Decryption
If in case, you memorize the password then, we have good news for you i.e., you can perform Microsoft Access password decryption manually. Here, we are going to explain a step-by-step guide to implement the manual procedure. So, you just have to perform all the steps sequentially to get the desired resultant. Let's get started:
Step 1: Firstly, you have to open encrypted Access database. To do so, click Open button to browse location of the desired access database. Choose Database File and select Open Exclusive option from the Open mode.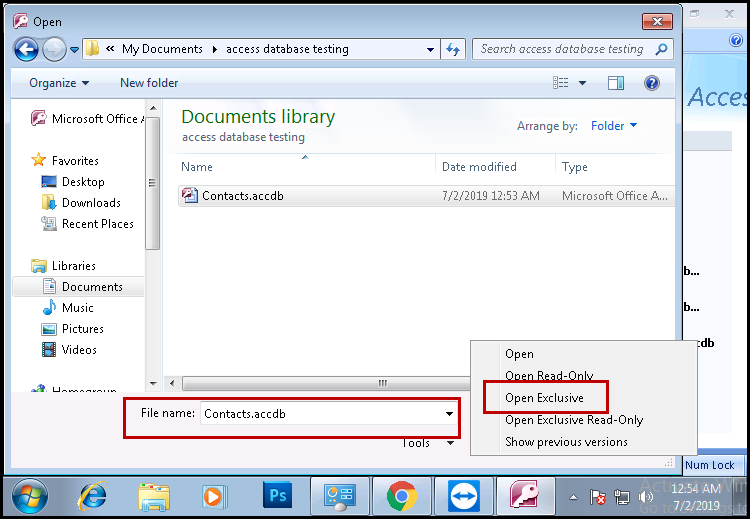 Step 2: Here, an Enter database password dialog box appears and asking for a password.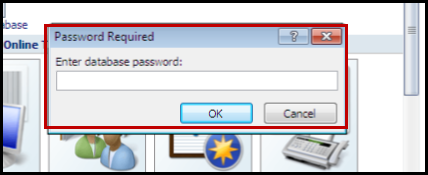 Step 3: Here, you have to add database password inside the text box and hit OK button to move further.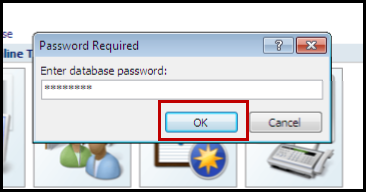 Step 4: Now, go to File tab and choose Info and then, click Decrypt Database option.
Step 5: Finally, you have to enter the password in Unset Database Password dialog box. Then, click OK to finish the Microsoft Access password decryption procedure.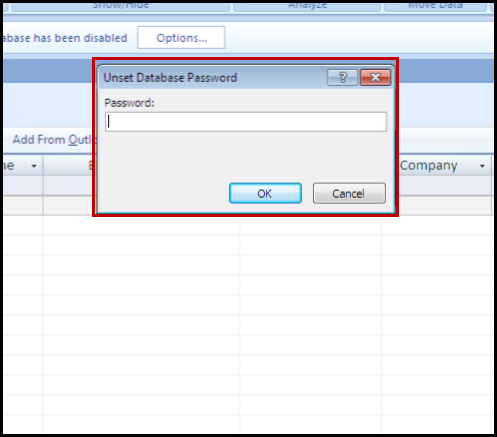 What If You Forgot Password After Encrypt MS Access Database?
Often, users set lengthy and tough password to make Access database password protected. This feature proves helpful until a user lost or forgot Access database password. But, what exactly happens if users forgot a password. In this condition, users are not able to open the encrypted Access database file. Unfortunately, there is no manual solution available to recover lost access database password. But do not worry! You can recover your password by using a remarkable approach i.e., Access Password Recovery Tool. With this software, you can recover lost or forgotten Access password.
This application has ability to retrieve all kind of passwords quickly without any data loss. With this utility, you can perform Microsoft Access decryption with ease. However, you can install this tool on any Windows operating system. Because it supports all Windows version without having a compatibility issue.

Steps to Decrypt Access Database Without Password
Here, we are going to explain all steps for Microsoft Access password decryption after lost or forgotten it completely. You must follow each step sequentially to implement the procedure properly:
Step 1: First of all, you have to download and run Access database password recovery tool on your local machine.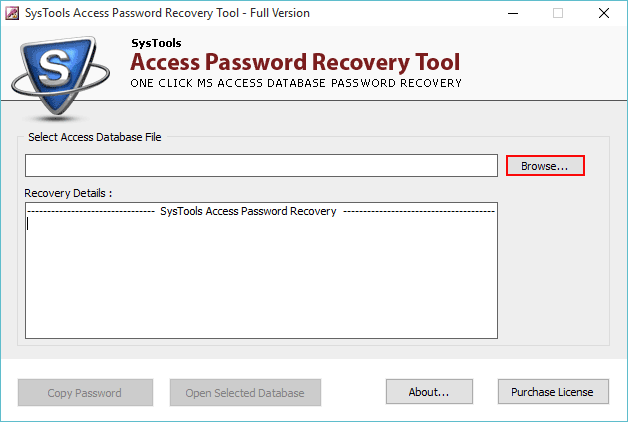 Step 2: Now, click Copy Password option to open the encrypted Access database file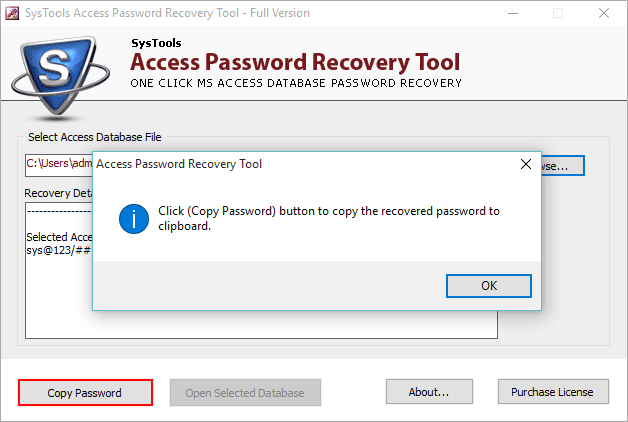 Step 3: Then, choose Open Selected Database to decrypt MS Access password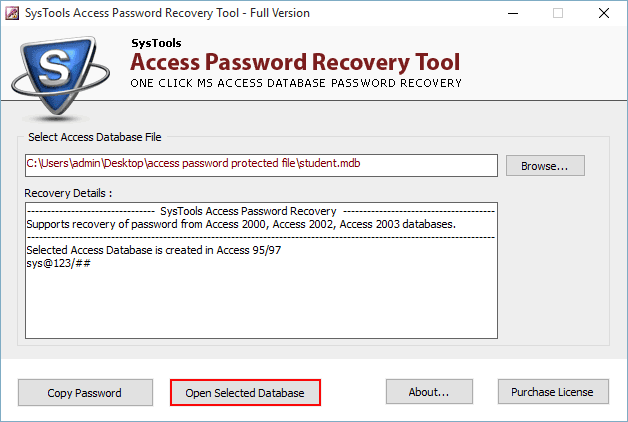 Step 4: At the end, you can unlock password protected Access database after recovering lost or forgotten Access database password.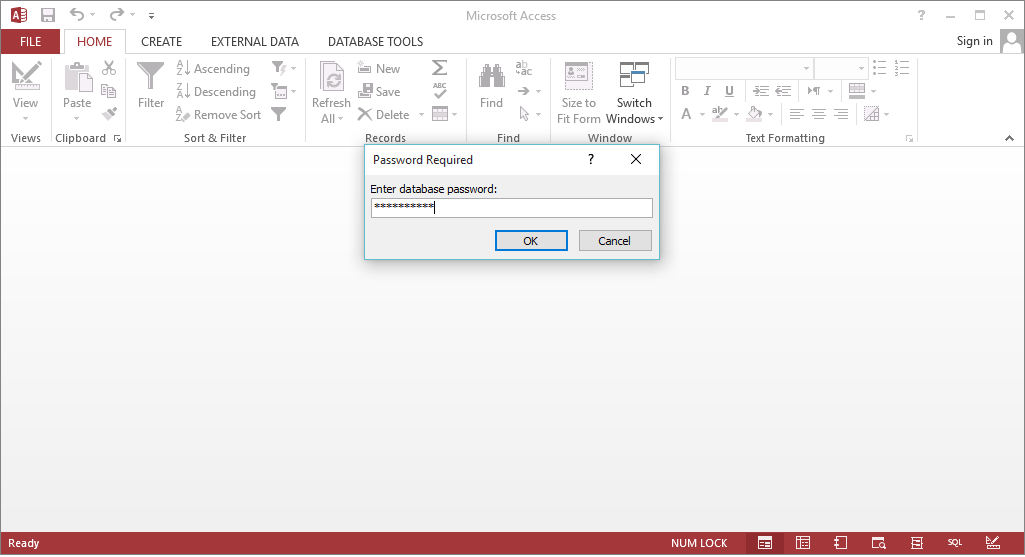 Observational Verdict
Maintaining the data security should be everyone's top priority assuming the growth hacking attempts every day. So, in this blog, we have discussed manual as well as automated methods to decrypt an Access password quickly. But, there is a drawback of this manual approach as it does not support lost or forgotten MS Access passwords. In that case, you can take the help of a professional approach named as Access Password Recovery. It is one of the best programs, which helps to perform Microsoft access password decryption easily.