How to Import MSG to Apple Mail – Know Here
Users who have replaced Apple Mail with Outlook must be having a bulk of MSG files. They constantly search for a solution that can import MSG to Apple Mail platform.
To fulfill this requirement of users in an effortless manner, we have provided the two most widely used methods i.e.,
At the end of this blog, you will have a clear vision of why and how to import MSG files to Apple Mail. No matter whether you have configured Outlook on your system or not. Now, let's understand the requirement of users a bit more.
Why do Users want MSG files into Apple Mail?
There are general and individual reasons that motivate the user to switch their email client, for instance, Outlook to Apple Mail. Some major reasons are discussed here to understand the requirement of users.
Deletion of Outlook account – As we know MSG files can only be accessible on the authentic configured Outlook account. If the user has quit Outlook then there is no direct method available through which the user can access the MSG files.
Upgrading Operating system – Office 365 and Windows OS go hand in hand. Outlook comes along with Office 365 suite. When a user wants to upgrade his Operating system, for example, Windows to Mac OS. At that time users have to import MSG files to Apple Mail application.
Office 365 subscription expiration – For users who are headed to leave Office 365, chances are less that they will keep up with Outlook email clients. In that scenario, they search for another email client such as Apple Mail.
There are so many reasons which encourage the user to import MSG to Apple Mail application.
Now the question arises, which method is suitable to accomplish this delicate task? MSG to MBOX Converter is the perfect solution for all of the above-mentioned situations.
Still, we advise the user to evaluate the utility and then go to the licensed and paid version.
Try the Demo Version – Avoid getting the paid version directly unless you have used the demo version.
Once you are satisfied with the functionality of the tool then, get the full-fledged version of it.
Workarounds to Import MSG to Apple Mail
Technique I – Manual Method (Not Recommended)
No legitimate manual method is there to transfer MSG files to MBOX format. Neither Outlook nor Apple Mail has provided a full-proof functionality to import MSG files to Apple Mail.
This manual method is nothing but just a temporary solution that does not provide any sort of assurance for data integrity. If you still want to go for it, we advise you to keep the backup of MSG files. So, in case of MSG files corruptions, you still have the files in a healthy state.
Procedure – Choose the MSG files that you want to import as MBOX. Slowly double click it, now you can rename it. Change its extension for .msg to .mbox.
Try to open it with the Apple Mail application. Or set Apple Mail as a default application.
Loophole – As we have discussed earlier no matter if you have changed the extension, chances are less that Apple Mail will support this file. Because the format is still the same when you try to open Outlook Message files. Either email files will be unreadable for us or they will appear blank.
Technique II – Reliable Method (Maintains Data Integrity)
Convert MSG Outlook files to MBOX format
Instead, you can try the reliable MSG Converter utility that will convert the MSG files into MBOX format by maintaining the data integrity and meta-properties intact. Here are the three steps to turn transfer MSG files directly into MBOX format.
Step 1. Firstly, launch the utility on the Mac system.

Step 2. Add MSG files to the utility homepage.

Step 3. Choose the MBOX file format as the desired format.
Wait for a few minutes…
Voila! Your MSG files are now turned into MBOX format. Now, we have to import MSG to Apple Mail and perform the importation procedure. Here are the steps to import healthy MBOX files to Apple Mail.
Import MBOX file to Apple Mail
Step 1. Launch Apple Mail >> File tab >> Import mailboxes…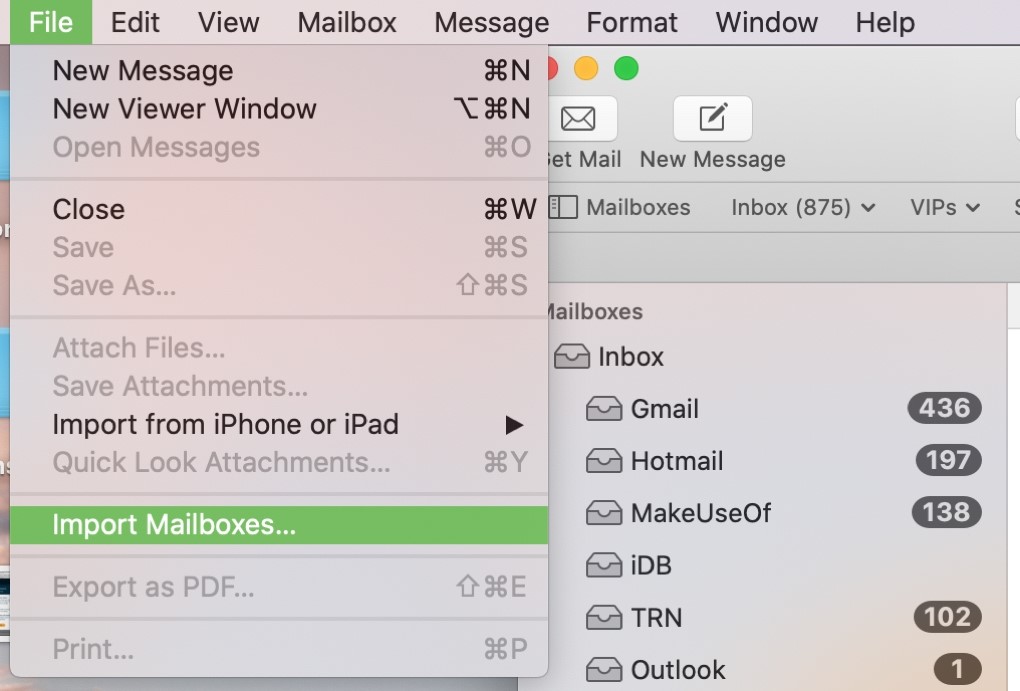 Step 2. Secondly, choose "Files in MBOX format" and click on Continue.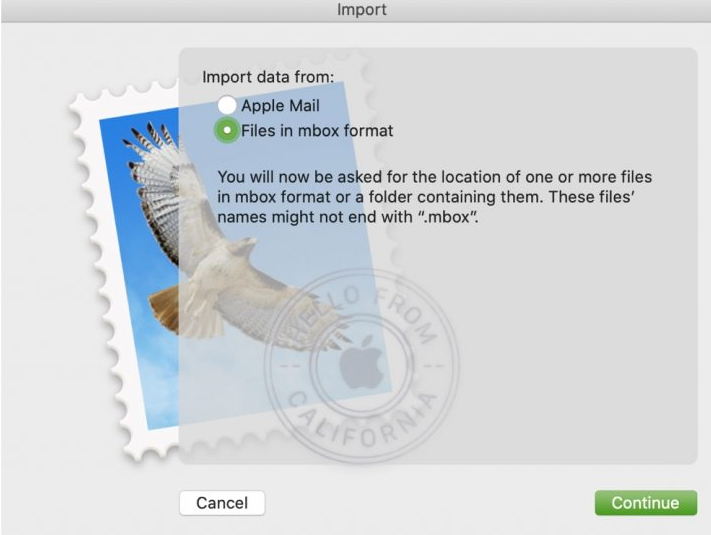 Step 3. After loading recently generated MBOX files, select a new mailbox titled "Import" and choose the file to start importing.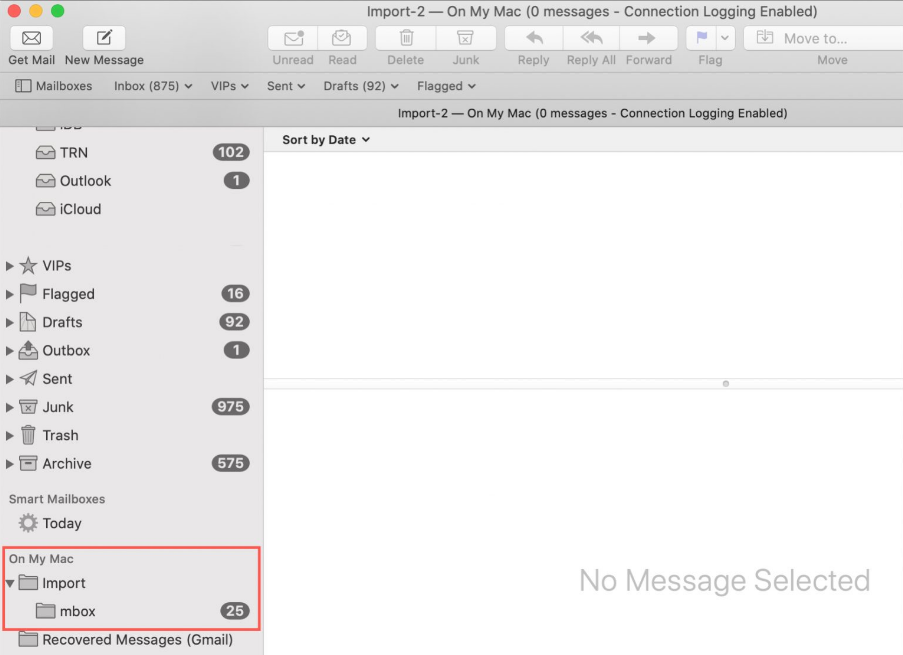 Wait till the import of the MBOX file is completed.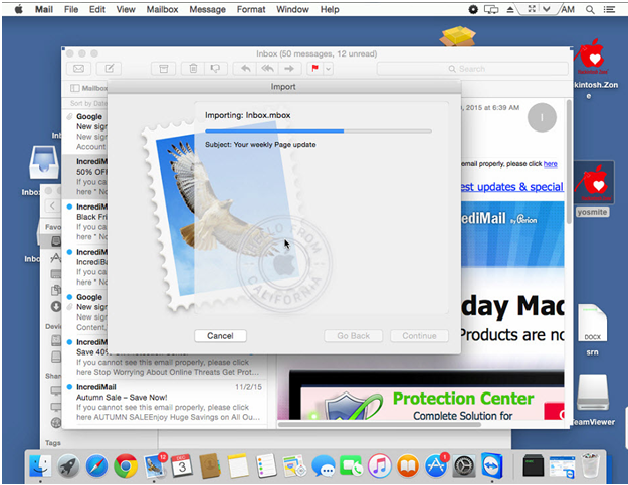 Your job is done.
Now you have successfully imported MSG to Apple Mail in Mac Operating System.
You can also download and import Outlook Messages to PDF format on Windows OS with no trouble. Users can easily combine MSG files to PST, MBOX, EML, and other file formats as well. 
Wrap up
This blog is for those users who are switching from Outlook and want to import MSG to Apple Mail. Due to the absence of an authentic and legit method, we brought a reliable solution that works effortlessly to import MSG files to Apple Mail.