Convert Lotus Notes Emails to MBOX | Here's the Solution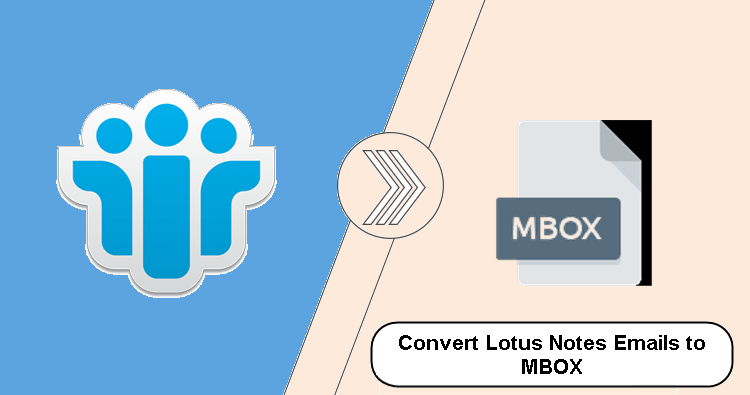 Do you want to learn how to convert Lotus Notes to MBOX? Then you've come to the right place. In this post, we'll go through the easiest technique to transfer Lotus Notes emails to MBOX. So bookmark or stick with this site if you want to convert your email client to Thunderbird or any email client that supports MBOX.
Although IBM Notes is a popular email client, it is a complicated and professional email client that demands a competent user. Furthermore, its maintenance fees are quite exorbitant, thus most consumers or businesses are looking for an alternative. And Thunderbird is one of the greatest Lotus Notes replacements since it is an open-source email client that is also free.
The main concern now is how you'll have access to all of your Lotus Notes emails in Thunderbird. Because the file formats supported by the two email applications differ. Lotus Notes and Thunderbird both support NSF and MBOX.
You can no longer convert Lotus Notes data to Thunderbird owing to a file compatibility issue. To access Lotus Notes emails in Thunderbird, you must first convert Lotus Notes emails to MBOX. But, before we get into the technique, let's look over NSF and MBOX and why this conversion is necessary.
What Is the Difference Between NSF and MBOX?
Lotus Notes, as previously said, saves all of its data locally in NSF file format on the machine or on the server. When you connect to the internet, all of your data is sent to the Domino Server.
MBOX, on the other hand, is a file type that is supported by a wide range of email clients, including Apple Mail, Thunderbird, SeaMonkey, and many more. MBOX contains a variety of mailbox objects such as emails, contacts, chats, tasks, notes, diaries, and so on.
Why is it Necessary for Users to Convert Lotus Notes to MBOX?
As previously stated, the maintenance cost of Lotus Notes is more than that of competing email applications, which is why many customers have switched from Lotus Notes to Thunderbird.
Lotus Notes is a fairly complicated email software, therefore non-technical users will be unable to use it properly.
Lotus Notes employs a secure mechanism and does not let users access the NSF file format with any other email program.
Converting Lotus Notes Emails to MBOX in an Automated Manner
If you're looking for a free manual technique to export Lotus Notes emails to MBOX, you're out of luck because there is no manual method accessible to migrate Lotus Notes to MBOX. So, in that case, you just have one option, and that is to automate.
The finest and most dependable application for converting Lotus Notes emails to MBOX format is NSF Converter. It offers sophisticated capabilities as well as a safe method of migrating NSF to MBOX. This program can import NSF files to EML, MSG, and PDF in addition to MBOX. It transforms Lotus Notes contacts and calendars in addition to emails. The utility can convert Lotus Notes Mailbox with all information, internet headers, and so on to MBOX file format in an orderly fashion.
Excellent NSF Converter Tool Features
The utility performs a number of functions, including:
The most efficient method for exporting Lotus Notes emails to four distinct file formats.
Capable of preserving data integrity during conversion.
Capable of preserving folder structure.
Perform a large migration of data to Lotus Notes.
Simple and easy-to-use user interface.
Provides secure migration outcomes with no data loss.
The utility works with all versions of Lotus Notes.
All Windows OS versions of 32-bit and 64-bit system types are supported.
How to Use a Tool to Convert Lotus Notes Emails to MBOX
1. First, download and install the program on your computer.
2. Tick the Select NSF File(s) radio button and then click the Add File(s) or Add Folder button to directly add the NSF file.
3. Users can also add files directly from Domino Server by providing the IP address and password for the Domino Server.
4. Select the Export Option now.
5. Then, from the Select Categories menu, choose Mail.
6. Select HTML, Formatting, Internet Header, Remove Encryption, Maintain Folder Hierarchy, All Documents, and Docklink from the Advanced Conversion Options menu.
7. Choose where you want to save the migrated file.
8. Finally, click the Export option and wait for the confirmation message.
Read More:
Conclusion
Many Lotus Notes users desire to convert Lotus Notes emails to MBOX in order to transition away from Lotus Notes. So, in this article, we explored the best and most safe approach to export NSF files to MBOX. So, read the blog to get the real context.