Effective Ways to Secure Your Office 365 Account from Various Threats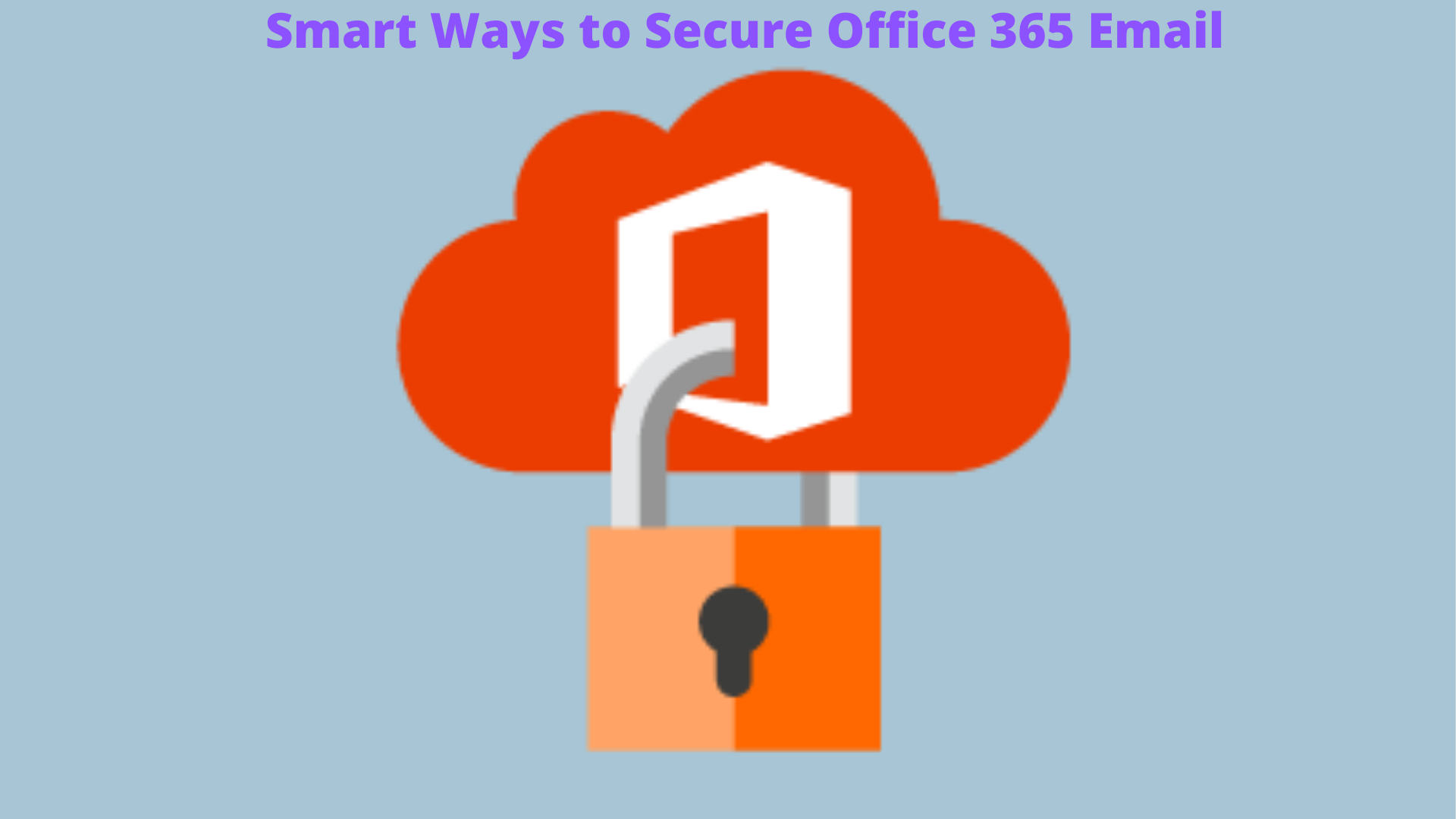 Microsoft Office 365 has many built-in security features and functions to secure your Office 365 account, but with a few simple steps, you can significantly improve your cybersecurity position with a few simple changes to your system configuration and business practices.
But the environment you get isn't necessarily trustworthy. Much of the cost and time of administration is associated with general security measures: managing access to groups, reducing users, creating security policies, and ensuring that users have access to network resources.
So, a question that arises in many user's minds is how to secure your Office 365 account in a better way. Here are some recommended measures:
1. Enable Multi-Factor Authentication
Due to the growing complexity of today's cyber threats, Office 365 users should not rely on a single password to protect their accounts. To reduce the incidence of infections, we recommend that you enable multi-factor authentication (MFA) for your Office 365 deployment.
You can follow the below-mentioned steps to enable MFA and secure your Office 365 account:
Log in to your Office 365 account as usual and access the Office 365 Admin Center.
Select Users & Groups.
Click on Setup. You can get it next to the "Set Multi-Factor Authentication Requirements" option.
Important Tip: If you only want to use MFA for Office 365, don't create an MFA provider in the Azure Management Portal. If you do, you will be redirected from Office 365 MFA to the paid version of MFA.
Identify the user for whom you want to enable MFA. You may need to change the top view. Make sure the user's status is off and check the box next to their name.
You will now have two options on the right: Enable and Manage User Settings. Click Enable. A pop-up window will appear indicating the next steps you need to take. Click on Enable Multi-Factor Auth.
Once you have an MFA account enabled, Office 365 users can sign in and complete the registration.
2. Keep a Backup Copy of your Office 365 Account
Data loss is often a major concern for Office 365 users, as Microsoft's backup policy does not guarantee complete and fast recovery of lost data. Even when data can be retrieved, the process is complex and retention policies are different for all applications included in the platform. Your best bet is to use expert recommended Office 365 Mailbox Backup Tool to protect your Office 365 data.
The above-mentioned tool will help you to secure your Office 365 account by storing emails, calendars, and contacts to local storage. You can download all these mailbox items to your system and access them whenever it is required.
Follow these steps to backup Office 365 data:
Step 1. Install and run the software on your system.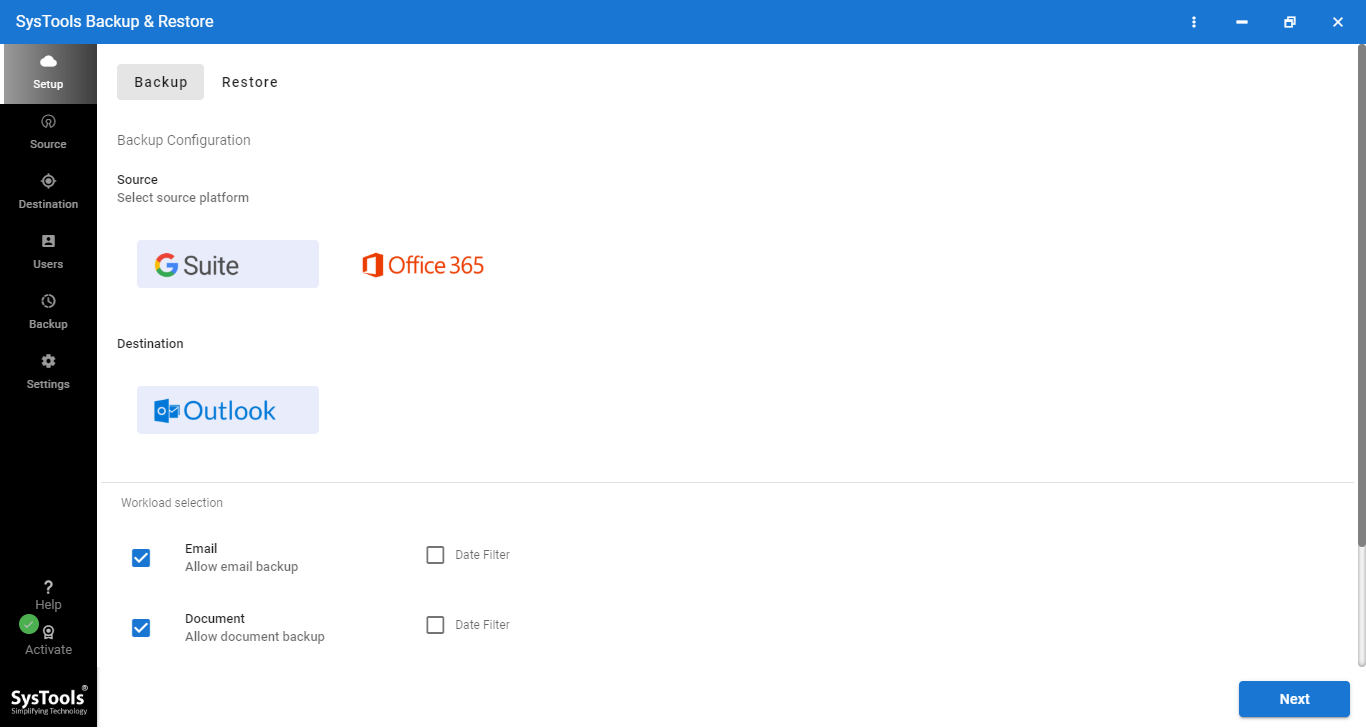 Step 2. Select Mailbox Categories and Apply Date-Filter.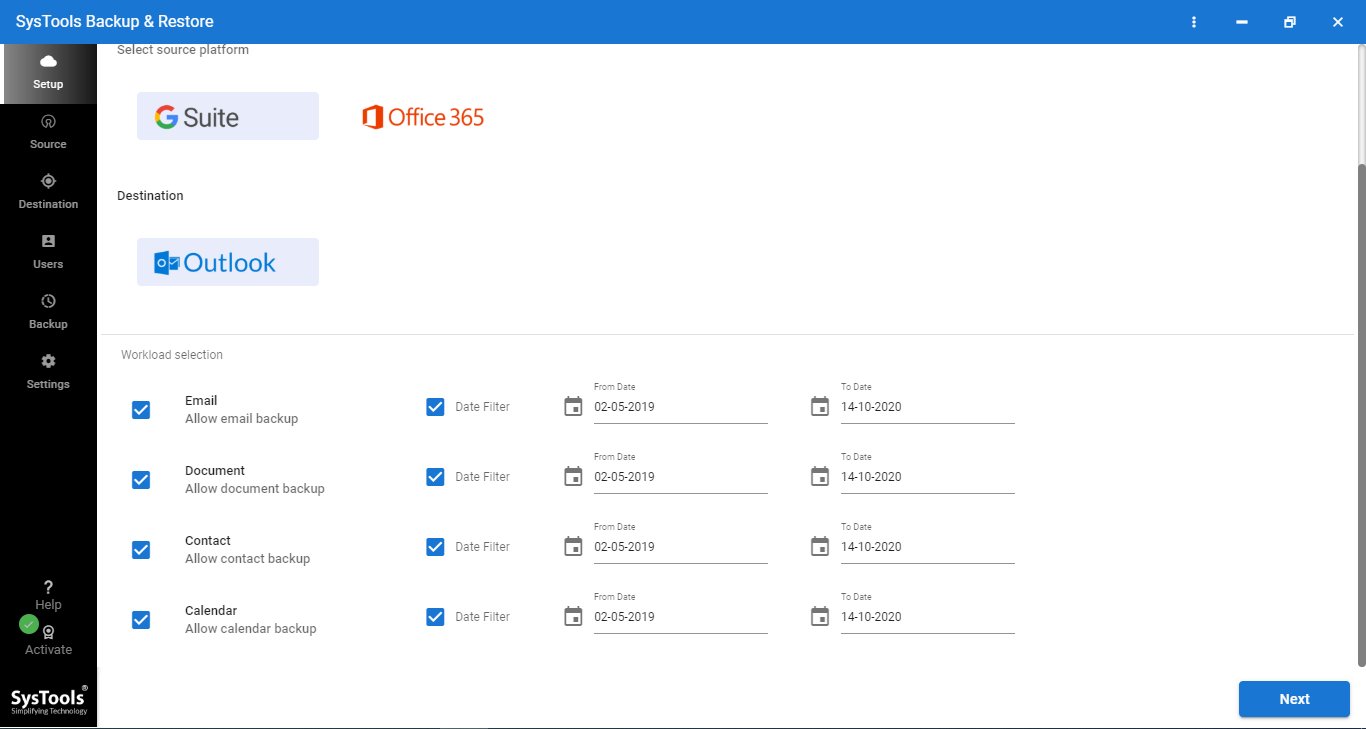 Step 3. Select Folder Path to Backup Office 365 Mailboxes.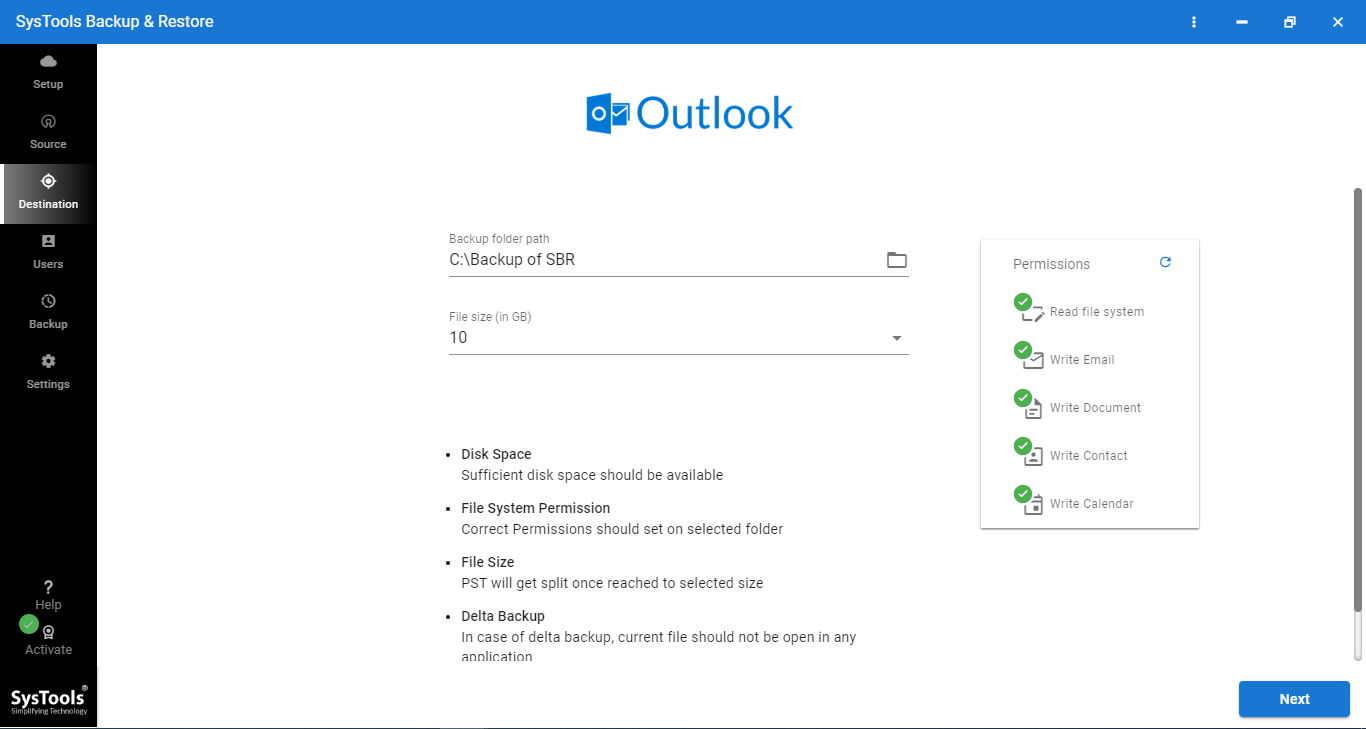 Step 4. Click on Start Backup Button for Office 365 Backup Process.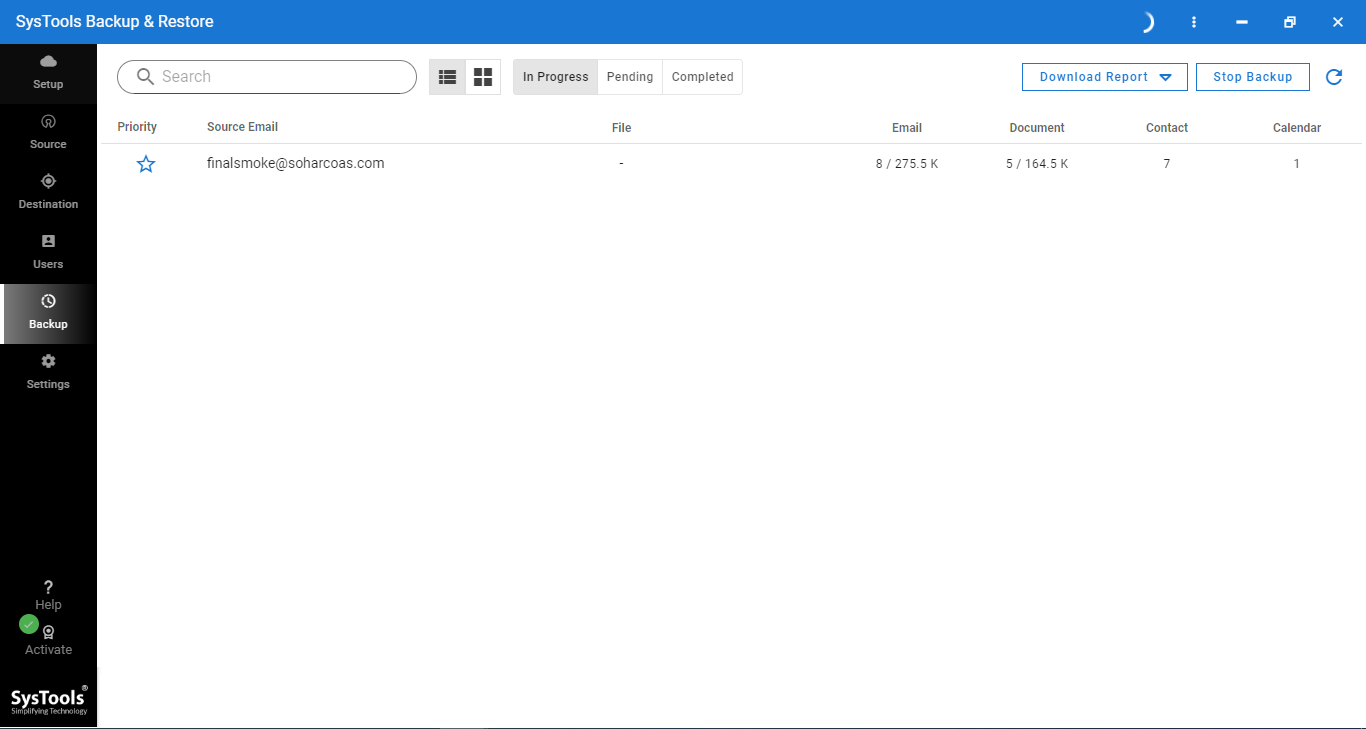 3. Train Your Employees in Organization
There are several manuals that can help you create a culture of cybersecurity awareness that your employees can use from the moment you hire them. It will help you teach your staff to recognize phishing email attacks to avoid being hacked and secure Office 365 account from such attacks.
Your staff needs to know what a strong password is and how to set one up, how to protect their devices, and how to enable security features on Mac and Windows 10 computers. Your staff's ongoing training keeps them up to date with the latest threats.
4. Ransomware Protection
Ransomware is software that restricts the access of an infected computer to data by locking the computer or encrypting the data. Once a computer is locked, it usually requires a ransom to extract money from the victims. This money is usually a cryptocurrency like bitcoin, and hackers claim that they will give you back access to your computer as soon as they receive the money.
You can create email flows that block any file extensions that cybercriminals typically use for ransomware attacks. You can block all types of files that may contain malicious code or ransomware, or you can set up a rule to alert your employees when they are about to open an Office macro attachment.
5. Enhance Malware Protection Levels
Malware is a generic term that includes many types of software that intentionally harm your computer. Malicious software can be Trojans, ransomware, viruses, spyware, etc. Malware is a short form of Malicious Software and it is important to educate your employees on how to avoid it.
Fortunately, Microsoft 365 and Office 365 have built-in malware protection. You can secure your Office 365 account by improving this protection by automatically blocking the file or attachment types that cybercriminals typically use for malware.
6. Configure Office Message Encryption
Encryption adds another layer of protection to all messages you send, both inside and outside your organization. Thus, if an employee enters the wrong type of email and sends it to the unintended party, no one can pass it on. Encryption allows the target party to see the email only when it is opened.
You can ask your employees to use the "Do not forward" or "Encrypt" option every time they send an email. Encryption is built into Office 365 and works with Gmail, Yahoo !, Outlook.com, and other email providers.
Author Suggestion
While Office 365 gives you the flexibility to collaborate, you need to be constantly aware of potential security risks. Use the tips above to prevent unauthorized users from accessing Office 365 apps and to secure your Office 365 account. Alternatively, you can store a backup of all the mailboxes on local storage to be on a safer side.