How to Move Data From Entourage to Outlook on a Mac
"Greetings all. Ever since I finally decided to move data from Entourage to Outlook on my Mac, it has been a roller-coaster ride. 5 years' worth of important email messages that I cannot afford to lose is a pain to move. I am looking for a way to do this fast and safe. Otherwise, I may have to stay with Entourage all my life and continue working with this outdated application."
Queries like this are common among Internet users. Also, notice the word "update" and not convert, migrate, or export? This is because Entourage and Outlook are both associated with Microsoft. And MS Outlook is the reason why Entourage was discontinued as an email client.
While many users accepted the change and switched to Outlook, it was not an easy task for some. Whether their love for Entourage or the problem of migrating large Entourage database, some users stuck with Entourage.
But gradually, as Outlook grew over the years to become one of the most dominant email clients in the market, Entourage slipped to become outdated and inconvenient. And this gave rise to the delayed migration of Entourage users to Outlook email client.
In this post, we will follow through with the complete process to export Entourage to Outlook on a Mac system. But first, let us take a look at some of the facts circling MS Entourage and MS Outlook.
Entourage & Outlook – Fact Check
Entourage email client was developed in 2000 by Microsoft and remained exclusive to the system. It was released as a part of the Microsoft Office suite. But in 2010, it was discontinued by Microsoft in favor of Outlook. Entourage uses .rge extension files as its database file. This file stores the emails, contacts, calendars, tasks, etc. The emails are stored in .mbox files within the .rge files.
Microsoft Outlook was an exclusive email client for Windows. But, after the discontinuation of Entourage, it was also ported to the Mac system. It is the leading desktop email client and reserves its place in the most used email applications worldwide both for Windows and Mac systems.
Outlook uses .pst, .olm, .ost extension file for its mailbox storage. Outlook for Mac supports PST and OLM files while Windows Outlook works with PST and OST files. Thus making the PST file extension the major mailbox storage file for Outlook.
2 Methods to Move Data From Entourage to Outlook on a Mac
The very first version of Outlook for Mac (2011) had an option to import all messages from Entourage email client. No other version before or after 2011 has any option to do so. So, if you have access to this version, then follow the below-given steps. Otherwise, proceed with the second solution. The two methods to move data from Entourage to Outlook on a Mac are:
Manual Method (Requires Outlook for Mac 2011)
Automated Tool (No Outlook version required)
Both solutions are mentioned below in detail. But first, you need to export all the Entourage messages to a file. Both the methods require Entourage file for migration into Outlook.
Export Messages from Entourage to a File (Required for Both)
Open Entourage and select "File" > "Export" from the menu bar.
Now, click on the option "Item to an Entourage archive".
Select "All items".
Browse the location to save the file and click "Save".
This will save all the email messages of Entourage in a database file on your Mac. Now, you can select a method that fits your requirements and proceed with the migration.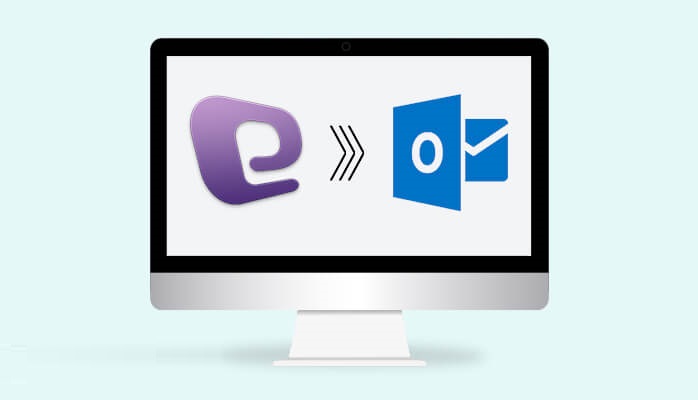 Also Read: How to Export Apple Mail to Outlook 2019
I. Manual Method (Requires Outlook for Mac 2011)
Note: Support for this Outlook version ended in 2017. It is only available as a one time purchase client and no longer available with Office suite.
Open Outlook 2011 and click File from the menu bar.
Go to "Import" and choose "Entourage information from an archive or earlier version".
Click the right-arrow button.
Now, select "Entourage Archive (.rge)".
Click the right arrow button.
Select the .rge file that you exported previously from Entourage.
Click the "Import" button.
Once the process completes, click "Done" button.
II. Automated Tool for Entourage to Outlook Migration on Mac
Note: This method does not require the installation of any Outlook version. The tool is available for both Mac and Windows.
With MBOX to PST converter full version, you can easily convert multiple Entourage files to PST on a Mac machine. Since Entourage stores all the mailbox files in .mbox format within the .rge files, this is the perfect tool for email migration. What it does is export the emails from Entourage mail files into PST while encoding the file.
This process ensures that the PST file is importable in Outlook 2019, Outlook 2016, and Outlook 2011 for Mac. You can also transfer this file to Windows and use it with the Outlook application on Windows OS. The fact that this tool preserves the integrity of data along with formatting makes it a worthy solution.
Download Tool
(Mac) Purchase Now
(100% Secure)
Steps to Move Data From Entourage to Outlook on a Mac:
Before implementing the steps, right-click on the .rge file and select "Show Package content". Now look for .mbox files and copy them into a Mac folder. You can also drag and drop the Entourage folders to desktop to get the MBOX files.
Step 1: Run converter on a Mac system
Step 2: Select and Add Entourage MBOX files.
Step 3: Choose "PST" and apply "Advanced Settings".
Step 4: Export Entourage to Outlook PST file.
Step 5: Open Outlook and use "Import wizard" to import PST file.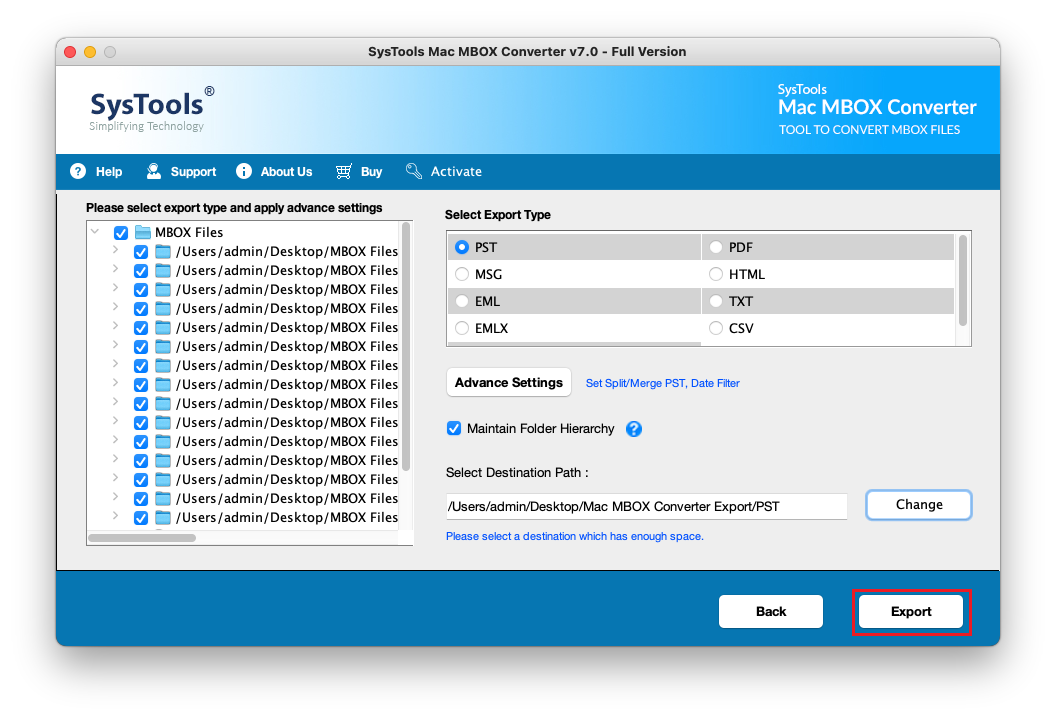 The tool is also available for Windows platform:
Conclusion
"Using an outdated application is a thing of the past". Entourage is an outdated email client and its users have finally decided to accept this fact and switch to Outlook. Therefore, in this article, we provided the methods to move data from Entourage to Outlook on a Mac system. You can use either of the given methods as long as it satisfies your needs.