How to Export Apple Mail to Outlook 2016 / 2019 Quickly
Considering a switch from Apple Mail for Mac to Microsoft Outlook but confused? Wondering if this platform switch will be fine for you? If so, then you've come to the right place. In this definitive guide, we will show the difference between both of these email clients and the best possible solutions to export Apple Mail to Outlook 2016 / 2019.
Introduction: Apple Mail vs Microsoft Outlook – Read This First!
Switching from one emailing platform to another is really a tough task, especially when you don't want to leave your old data back. Apple Mail (aka Mac Mail) and Microsoft Outlook are two big names today and we often get confused about which is the best for our business. Therefore, below we are describing the main difference between these two widely used email services so that you can pick the best one:
Apple Mail – by default installed on any Mac, beloved by several Mac users. The beauty of this email client is that it not just works seamlessly but provides so many amazing features to keep emails organized on your Mac device.
With Apple Mail, we can write/send/receive/organize emails into folders using keyboard shortcuts and can access it through IMAP or the web. It supports all the primary services such as Gmail, Yahoo, Hotmail, iCloud, Exchange, etc., and works great with all.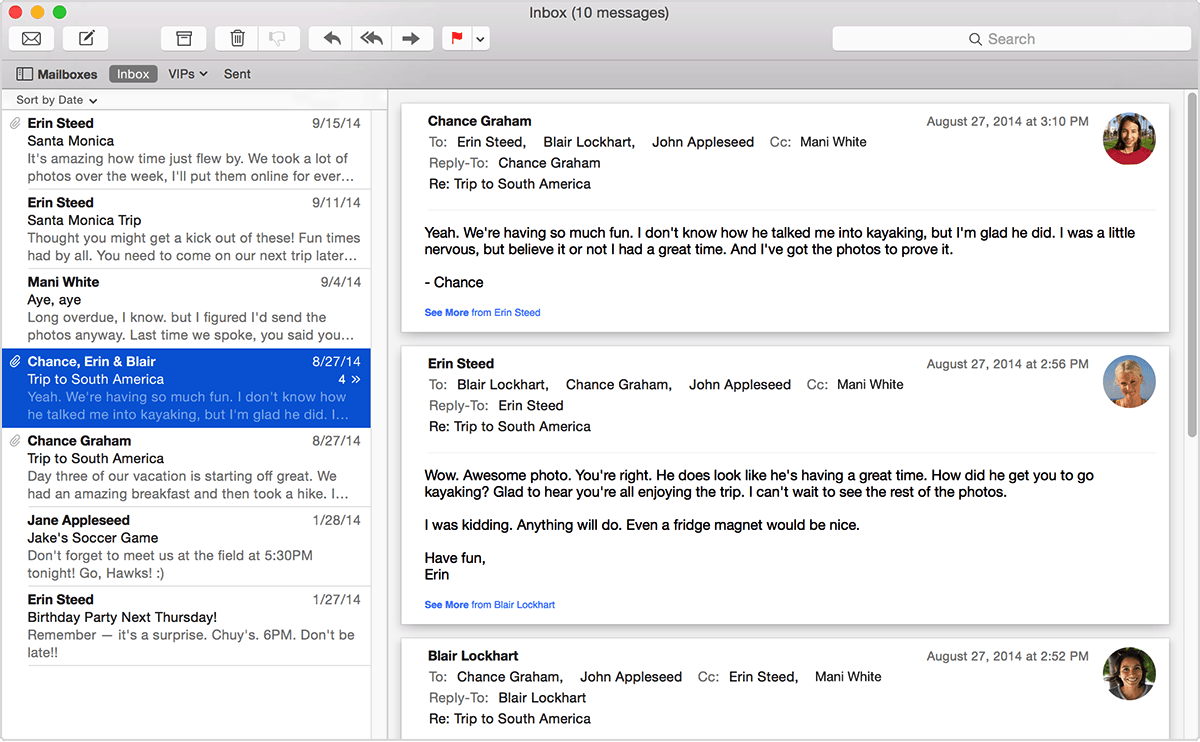 Microsoft Outlook – The most powerful and completely personal email information manager worldwide. It's an email program that works under almost all platforms including Windows, Mac, Web, etc. It works best when it comes to sending, receive or managing emails.
Microsoft Outlook is a part of the Microsoft Office package and can be used as a stand-alone application. From applying signatures on the emails to the combination of SharePoint, there are a lot of handy functions offered by Outlook.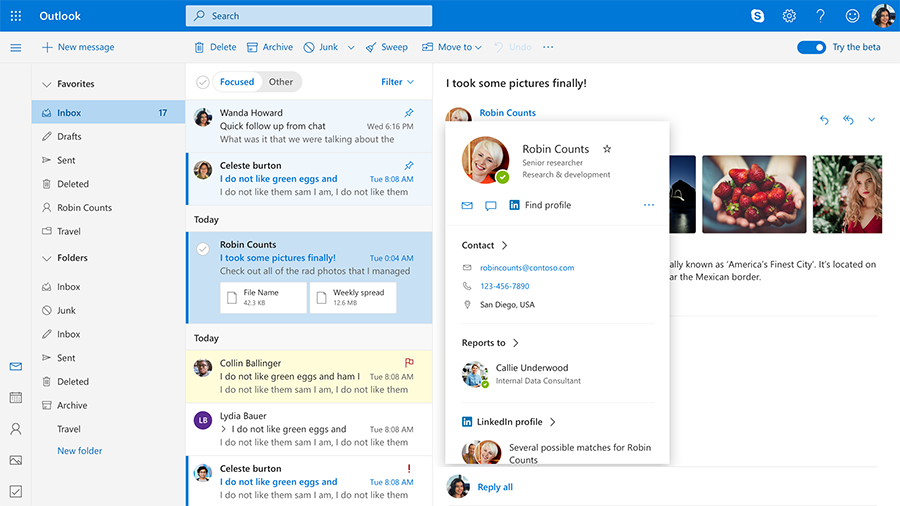 Reasons Why Users Export Apple Mail to Outlook
| | |
| --- | --- |
| Apple Mail | Microsoft Outlook |
| Apple Mail has no concept of email forwarding. It still works the same as it did a few years ago | The user interface of MS Outlook is highly responsive and clear. Though it uses fewer pixels but makes the Inbox email 30% more visible |
| Apple Mail is not good at archiving emails. Sometimes you will find the archived emails popping into your inbox | Outlook allows to change the number of lines displayed in message preview and makes it easy for the end-users to have more information about the email |
| Apple is not upgrading emailing features in Mac Mail and not working after macOS Mojave Upgrade | MS Outlook users can perform a specific search based on their needs and create virtual folders that contain the elements to meet certain criteria |
| Apple Mail becomes slow and crashes a lot after macOS Mojave upgrade. Every time users need to re-launch the Mac Mail | Users can open multiple Windows in Outlook to perform email, programming or other tasks and switch windows easily without any application crash issues |
| Missing folders is another very common issue in Apple Mail and users started facing it more after the macOS Mojave update | |
Two Methods to Export Apple Mail to Outlook 2016 / 2019
Since there is no direct approach to perform the migration because both of the email clients are very different. Apple Mail uses MBOX and Outlook uses PST file format to save the mailbox data. Therefore, to convert Apple Mail to Outlook, we have to convert the mailbox to PST. Below are two different methods to do the same:
#1. Migrate Mac Mail Data Manually (The Slow and Obvious Way)
Launch Apple Mail on your Mac machine and click on File >> Import Mailboxes
After that, select Files in .mbox format from Import Data from the section and click Continue
Now, navigate and add MBOX files from the saved location and click Continue >> Done
These MBOX cannot be imported to MS Outlook directly so you have to change the extension of the imported file to .mbox. For example: abc to abc.mbx
Now, move this file to Eudora directory where its files are stored by default: C: Documents and Settings Application Data Qualcomm Eudora
Launch Eudora and click on File and quit the application. This will create the files, which can be used to export Mac Mail to Outlook app.
Import PST to MS Outlook
Open Windows Outlook and click File >> Open & Import >> Import & Export
Highlight Import Internet Mail and Addresses option from Import and Export wizard and click Next
At this point, select Import mailbox option and click Next
Choose the Eudora (Pro & light) option and continue to import the files from Eudora.
Some Serious Limitations of Manual Approach
Requires technical expertise to execute the conversion and a single misstep can lead users to permanent data loss conditions
The process is lengthy and very time-consuming. Moreover, it requires another application for conversion.
The process does not ensure that the task will be performed without any data loss and its risky as well
#2. Export Apple Mail to Outlook (The Fast and Secure Way)
Considering the above-described critical pitfalls of the manual solution in mind, we have come up with a fully automatic solution to transfer Apple Mail (Mac) emails to Outlook (Win / Mac).
Tool for MBOX to PST Conversion is one of the best software ever designed to export Mac Mail to Outlook 2019 / 2016. The software converts Apple Mail files to Outlook in bulk even without disturbing the original folder hierarchy and allows to create a single PST for multiple Apple Mail files.
Download Tool
(Mac) Purchase Now
(100% Secure)
The Tool is available for both Windows & Mac. So, choose as per your requirements.
Download Tool
(Windows) Purchase Now
(100% Secure)
Below are the steps to use this software to import Apple Mail to Outlook 2016 / 2019:
[Steps are for Mac version] Download and launch the software in your Mac system. Click on Add File(s)/ Add Folder(s) button and add Apple Mail MBOX file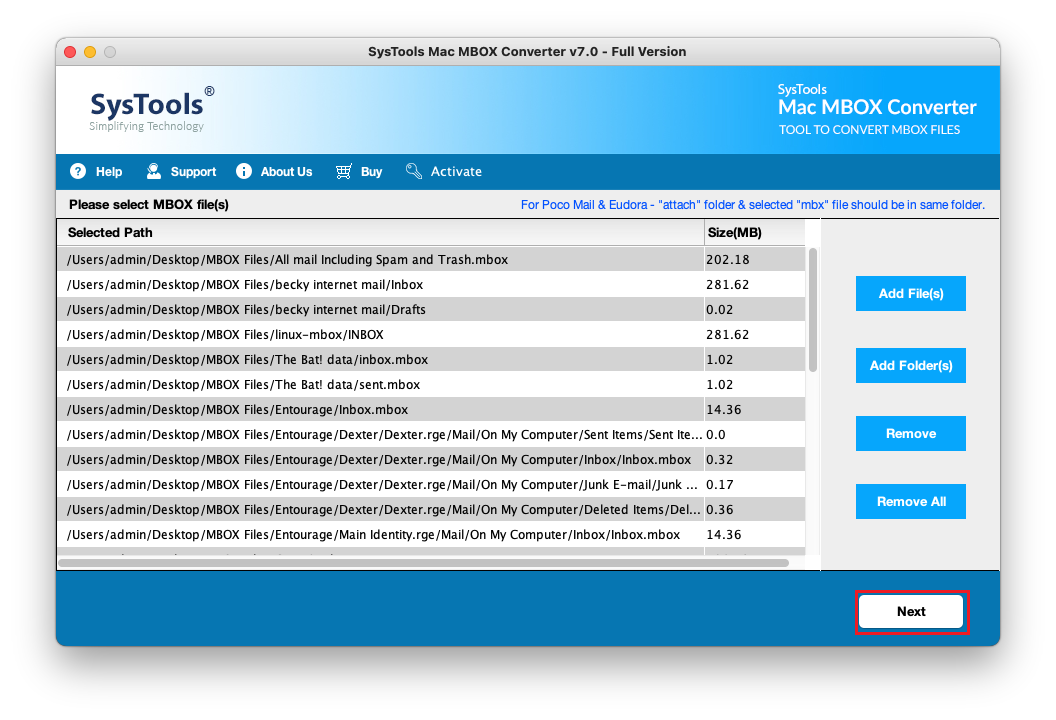 Select PST as the Export option and check Maintain Folder Hierarchy option to keep the original email structure retained. Click Advanced Settings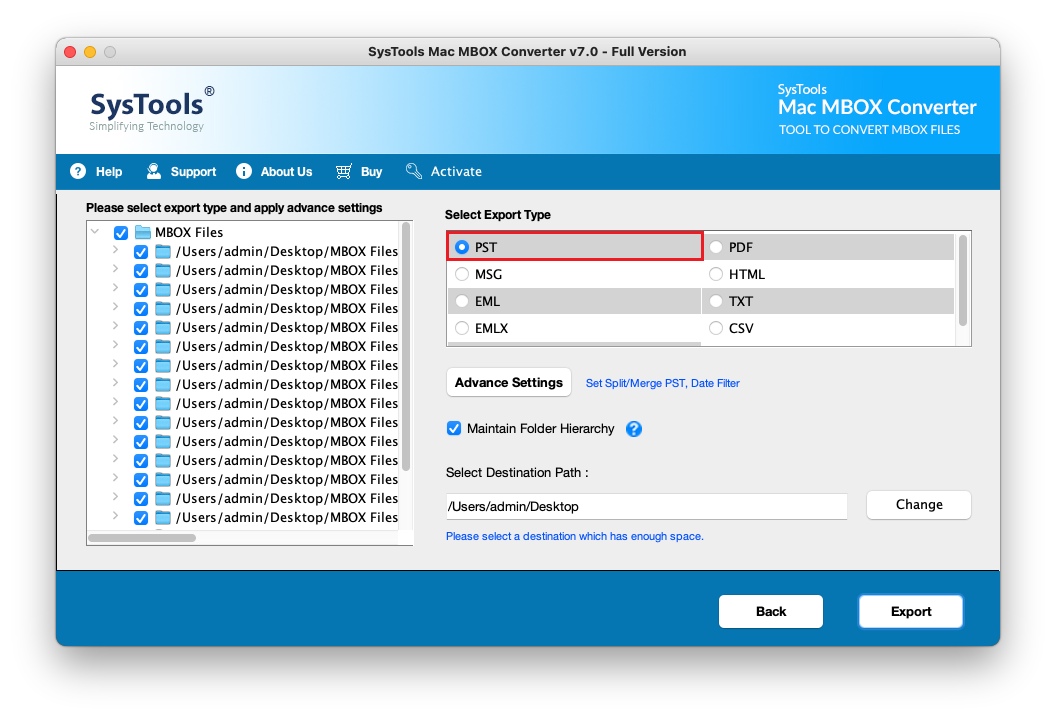 Check Create Single PST File option to generate one PST for all the added Apple Mail files. Split PST to small parts (if required) and apple Date Filter to export the emails of a particular time interval. Click Save to apply settings before proceeding with Apple Mail to Outlook conversion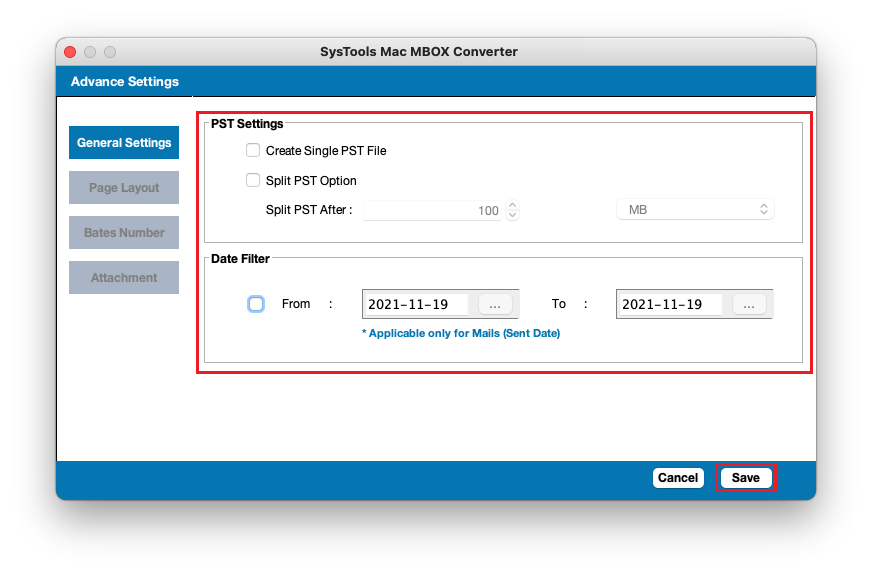 Hit the Change button and browse a location to save the resultant PST file. Click Export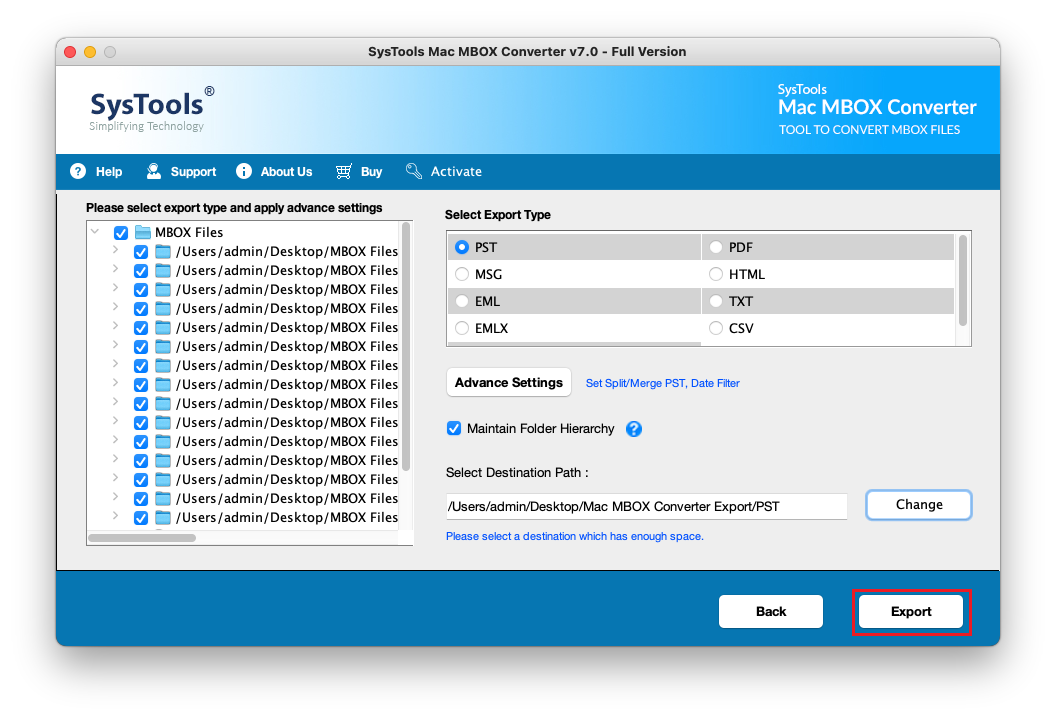 After finishing export Apple Mail to Outlook process, navigate to the destination location and check converted PST file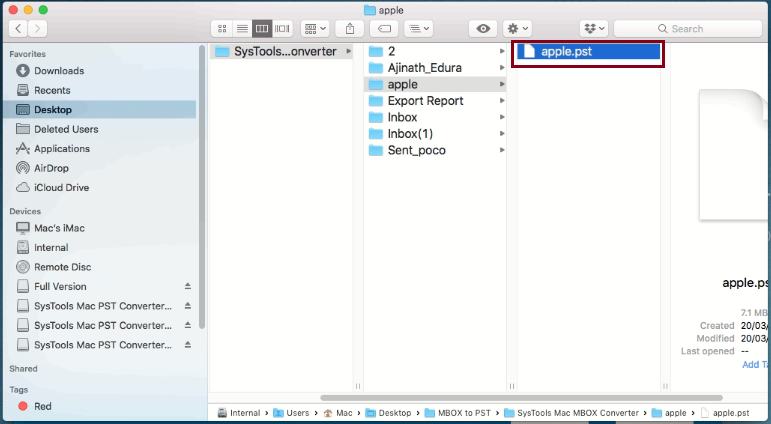 Next, apply the steps given below to import PST to Outlook and check imported emails from Outlook mailbox.

Mac Outlook 2016/ 2019– Go to File, then Import, then Outlook for Windows data file(.pst), browse and import the file.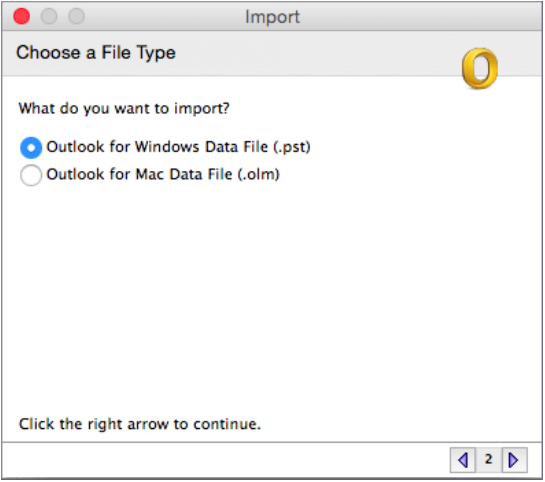 Windows Outlook 2013 / 2016 / 2019 – Go to File, then Open & Export, then Import & Export, then Import from a program or file, then Outlook data file (.pst), browse and import the file.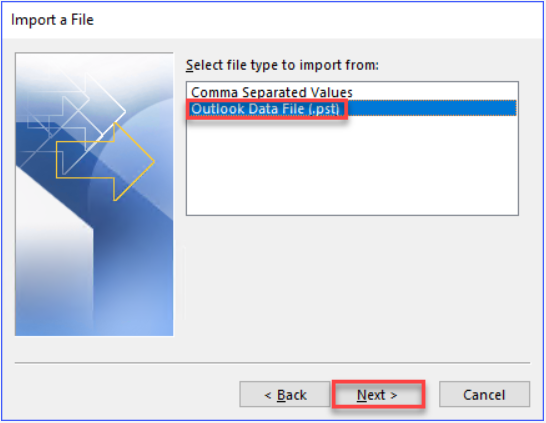 Complimentary Benefits of Automated Approach
Convert multiple Apple Mail files to MS Outlook supported PST file format
Select desired naming convention to save the data and filter emails
Selective Apple Mail emails migration to Outlook PST
Multiple export options: PST, PDF, MSG, EML, EMLX file format
Supports Mac OSX 10.8 and all the later editions
No risk of data loss and ensure complete Apple Mail email conversion
Easy to use and no technical assistance required to operate the software
No limitation over the number of emails that can be converted
Completely safe, time-saving, and supports all MS Outlook versions
Also applicable for Entourage to Outlook conversion on Mac
Final Words
"How to export Apple Mail to Outlook 2019, 2016" is one of the most asked Mac queries on the Internet today. Here, we have described two different methods to resolve this conversion issue in a step-by-step manner. Users can pick any approach based on their technical expertise, requirements, and time.