How to Extract Zip Files on Windows – Complete Solution
The most common and convenient way to store or share multiple files is to use the ZIP format files. This file format is in demand and essentially using by everyone working over the internet. Some users also create passwords to protect their data stored in .zip files. But, sometimes being the case, when the files are corrupted, not one or two, it is about the complete data contained in ZIP folder. Because, In Zip files, a single bit of data may affect the whole data stored within the file. In this article we are going to provide you the efficient solution for how to extract ZIP files on Windows. However, it is important to prevent your data by extracting content stored in it.
There are many efficient tools like WinZip, 7-zip, ezyzip, etc. available in online market that can be used to extract files from ZIP. But at times, when user tries to open and extract data from incompletely downloaded or corrupted ZIP files contains vital data, tools like 7-zip fails to extract corrupted ZIP file. In other words, if the Windows standard zip file extracting tools and third party tool fails to extract all ZIP files in a folder, means the file have corruptions.
What Are the Reasons for ZIP File Corruptions?
A ZIP folder may become corrupted or damaged due to various reasons. A few major reasons are as follows:
A virus or malware attack usually targets Windows operating system. It can easily contaminate into the ZIP folder contained crucial data that may easily damage your data inside the folder.
A corrupted hard drive where the ZIP folder has been saved can affect the ZIP folder and data saved within the folder. It may usually occur when the file is placed at the bad or severely corrupted sector of the hard drive.
Unexpected situations like power outage, sudden system shutdown, and other software or hardware interruptions may result the incomplete download of data file.
However, let's come to the point!
How to Extract ZIP Files on Windows OS Effortlessly?
Extracting data files from the compressed ZIP folder is an easy task. Users can simply extract ZIP file data from ZIP folders on Windows in a few simple steps. So, here are the steps to extract all ZIP files in a folder:
Step 1: Just right click on the ZIP folder.
Step 2: Now, choose "Extract All…" option from the drop-down list.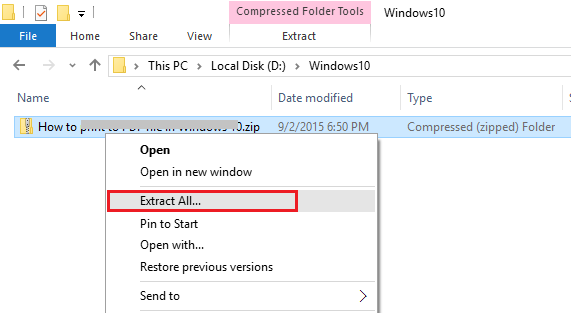 Step 3: Now, Browse the destination location path to extract files.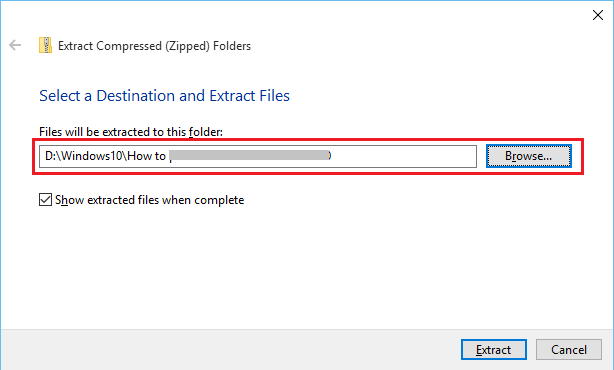 Step 4: At last, click on Extract button to start the process.
After following these steps user can check the extracted files at the provided destination location. This process successfully works when the files are in healthy state, but if they are corrupted, then what? As we mentioned above free solutions and some third party tools are not able to extract ZIP file data from damaged or partially downloaded ZIP files. Don't worry, in the next section, we will provide you the efficient solution to successfully extract corrupted ZIP files effortlessly.
Extract Data from Corrupt Zip File without Data Loss
ZIP Recovery Tool is a standalone software solution that enables users to scan, repair, and extract data from corrupted or damaged ZIP files without any hassle. The tool provided the complete solution on how to extract ZIP files on Windows with a wide range of advanced features including multilevel scanning mode. It offers Quick Scan, Deep Scan, and Range- Based Scan that can be used to deal with corrupted files according to its level of corruption. Along with the Zip file recovery solution, the tool also helps to repair or restore BKF files in Windows.
This data recovery tool is proved successful in recovering severely corrupted ZIP files without any file size limitation. After the recovery of corrupted data, tool maintains its original formatting and folder structure. Users can also preview the recovered files with the help of integrated viewer of the software. This BKF/ZIP Recovery tool is designed with a user-friendly interface as it is easy to use and extract ZIP file data in few simple steps.
Steps to Extract Zip File Which are Corrupted using Automated Tool
Step 1. Download & Install the software.
Step 2. Now Browse the location of corrupted ZIP files.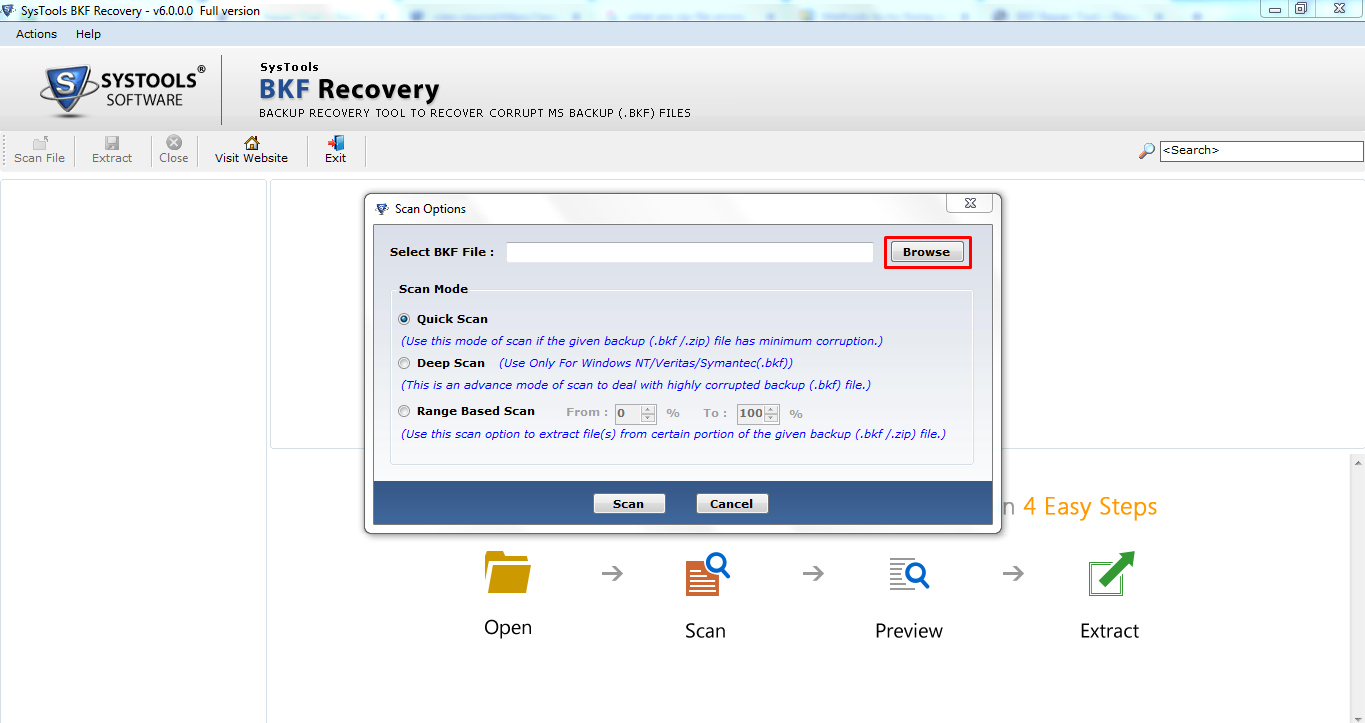 Step 3. Choose required Scan Mode option (Quick, Deep, Range-Based Scan). Click on Scan button.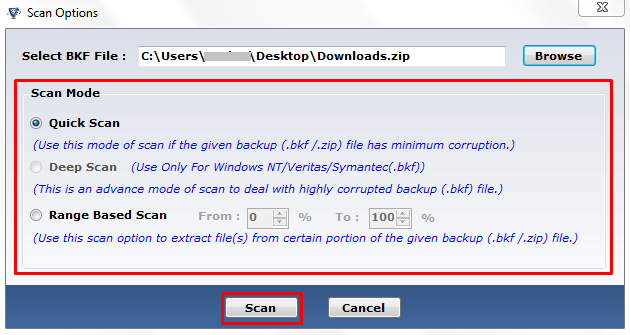 Step 4. Preview or Search required files within the recovered files.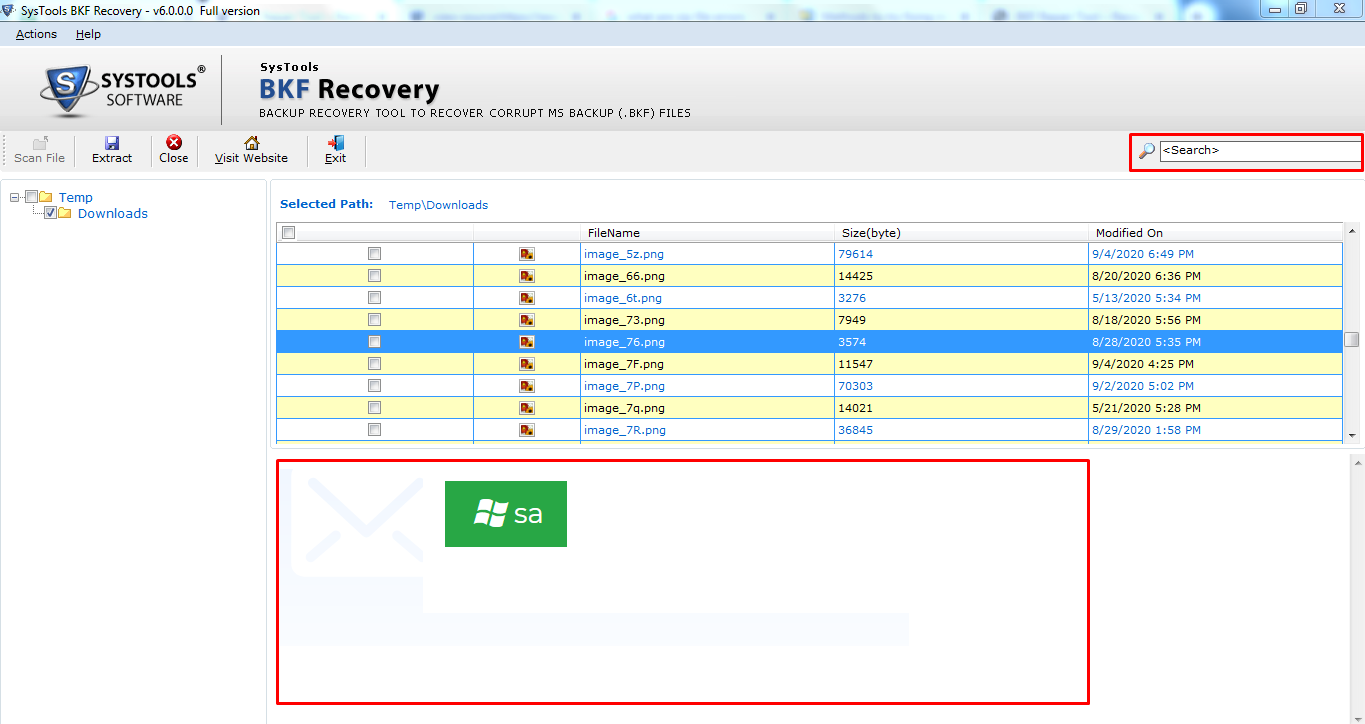 Step 5. Now, choose to Extract by browsing the destination location to save resultant files.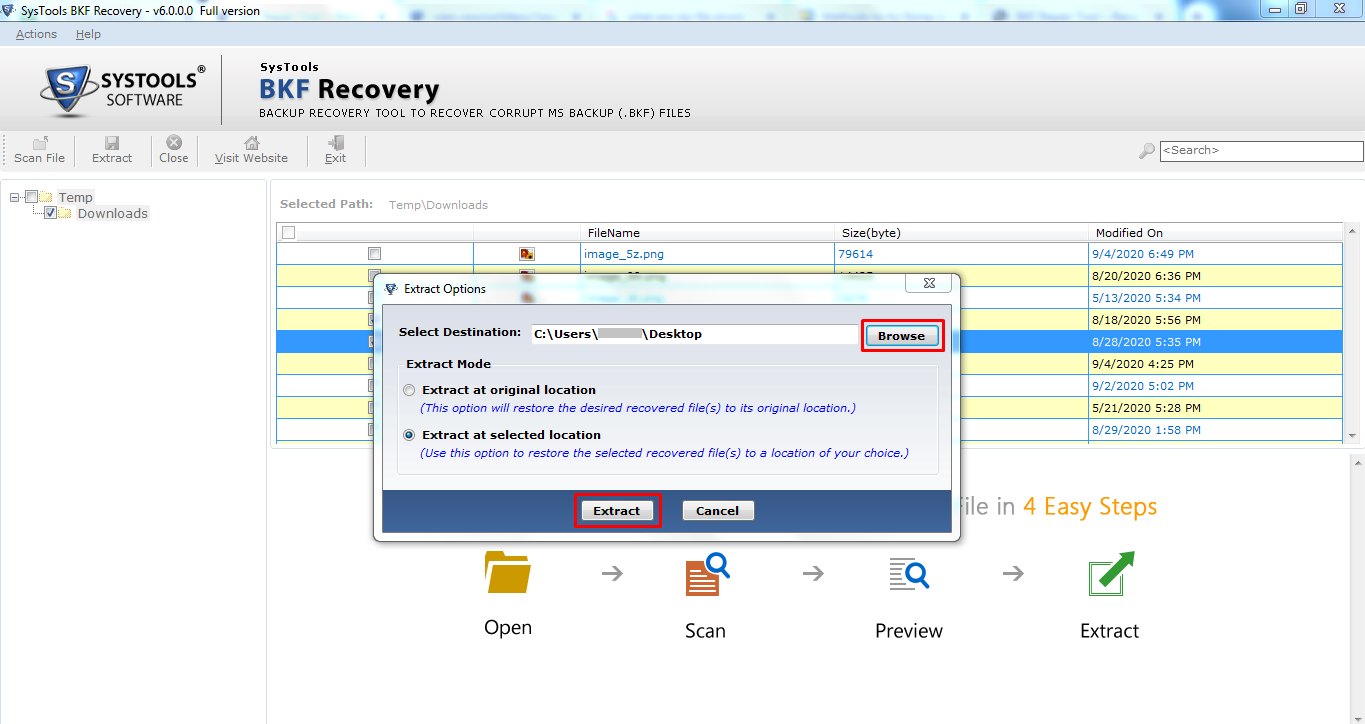 Author Suggestion
In this internet era, users are most commonly and widely used ZIP format files to preserve or share data over the internet. But, while accessing the data within the files, users facing various issues. In order to resolve the issues related to the query on how to extract zip files on Windows, here we have provided the proficient solution. By following the above mentioned steps, users can extract all ZIP files in a folder effortlessly. Moreover, users can use the recommended ZIP Recovery Software to repair, recover, and extract data from damaged or corrupted ZIP files without any data loss.