Top Free Methods to Convert Outlook Express to Outlook 2019, 2016
The article describes the top free methods to switch from Outlook Express to Outlook 2019, 2016, 2013, 2010, 2007, and so on without any extra hidden cost.
With rapid up-gradation in Information technology, the way of doing business is changing too. Business users are constantly looking for such technologies for more ease and scalability. The same things happen with Outlook Express; a free email client associated with Windows XP operating system. Due to the up-gradation of Windows XP to Windows 7. The Outlook Express can no longer be accessed on this OS. As Outlook Express is not compatible with Windows 7 or later versions of the Windows operating system.
Most Outlook Express users are frustrated and are searching for alternative options like Microsoft Outlook. Therefore, we are providing the methods to easily convert Outlook Express to Outlook PST.
So, let us start with the free method first.
Best Free Methods to Convert Outlook Express to Outlook 2019, 2016
The manual solution to convert Outlook Express to Outlook 2019 include 3 different steps. The user needs to follow each step carefully to move from Outlook Express.
Step 1: Export Outlook Express Data Using Import/Export Option
As Outlook Express saves its email data in DBX file format. So, these are the steps to save Outlook Express DBX file data in DBX file format.
Start Outlook Express and Click on Tools >> Options
From Option dialogue box, click on Maintenance tab and Click on the store folder button.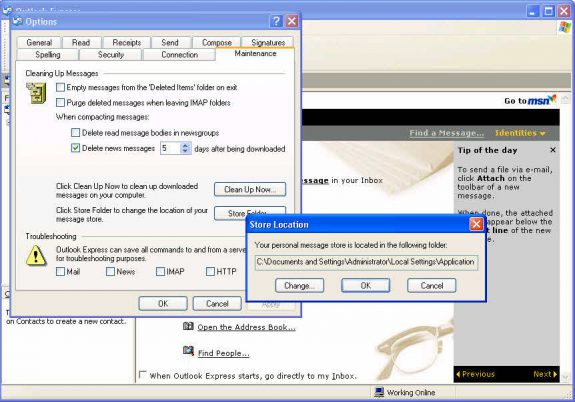 Then after copy the path of DBX file location.
Search this folder path in Windows File Explorer
Save these DBX files in USB or any other storage media.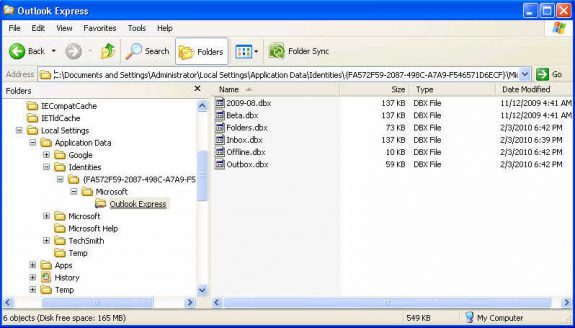 These steps can also be followed to save Outlook Express contacts
Step 2: Import Outlook Express DBX Files With Help of Windows Live Mail
The Windows Live mail is the medium by which we convert Outlook Express to Outlook 2019 without losing any data. Download Windows Live Mail and Install it on Windows. Now, do the following:
Open Windows Live mail and Go to File >> Import Messages
Select option to Import From Outlook Express
Browse the DBX file from location, saved earlier in step 1
Click on Import button to save DBX files in Windows Live mail
Exit Import Wizard.
Now, the data is in WLM. The next step is to move it to Microsoft Outlook.
Step 3: Export Mail to Outlook
Start Windows Live Mail Application
Then Go to File >> Export and select Email Messages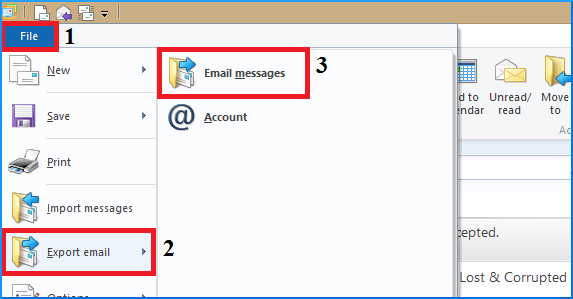 Select Microsoft Exchange Tab from Export Dialogue BOX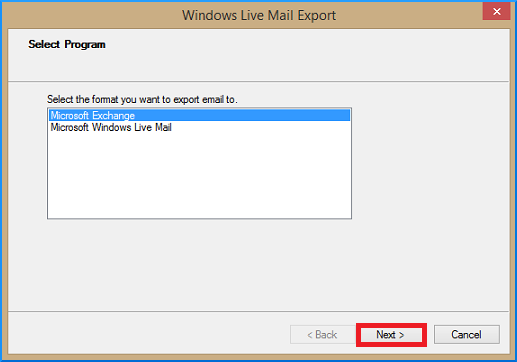 After that, click the OK button.

Select the Outlook profile to export OE data into.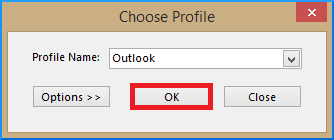 Choose the folders that need to Export to Outlook.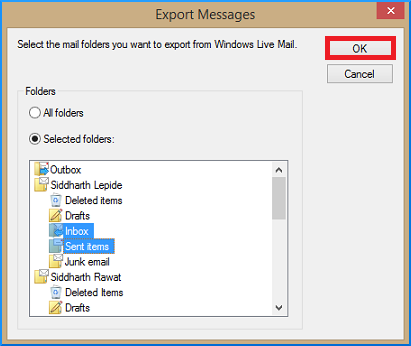 The migration process will start.

Close or exit the wizard.
Method 2: Alternative Solution to Easily Migrate From Outlook Express to Outlook
DBX to PST Converter is one of the best software to convert Outlook Express DBX to Outlook 2019, 2016, 2013, 2010, 2007  to PST file format. The software provides multiple advanced features to easily export DBX files without the loss of any data. The software precisely converts files to multiple export formats such as PST, EML, MSG, and MBOX format.
The software provides the functionality to selectively export Outlook Express files to Outlook PST. It also provides an option to preview Outlook Express DBX files in multiple preview modes such as Email, MIME View, Hex View, properties view, etc. The Tool provides an option to split Outlook data files into multiple smaller parts without losing data integrity. Download the software for a free trial.
How does the Software work?
Then, users can choose to load the OE database or select DBX files from the system.
The software will preview all the emails and attachments in multiple view modes.
Now, select PST format and apply advanced settings like split PST and date-range filters.
Finally, click the Export button to start converting OE files to Outlook PST.
Now that the user has a PST file, it is easy to import PST in Outlook 2019, 2016, 2013, and lower versions.
Observational Verdict
So far we have discussed the top free methods to convert Outlook Express to Outlook 2019, 2016, 2013, 2010, 2007 PST fie format i.e. Manual Solution and Software. As far manual method is concerned is quite lengthy. There might be the possibility of losing data while converting OE mailbox manually. Apart from this, We also discuss QuickData software for instant conversion. The techniques to switch from Outlook Express to Outlook 2016, 2019 is technically verified and implemented solution.