How to Convert AOL Email to PDF Adobe with Attachments?
I need an instant solution to convert AOL email to PDF along with attachment files. I was using the AOL email service for a long time, as it contains a huge amount of important data. Now, I want that data to save into my computer offline. Further, I can open and view my AOL email files without wasting the time by suffering on the internet. Please suggest a way. 
AOL is an email client that is available for both including webmail and desktop-based email client. The AOL email service stores email messages in PCF (Personal Cabinet File) format and instant messaging facility. It provided unlimited email storage capacity with 25 MB of attachment files storage. It is one of the popular and widely used emailing services throughout the digital world. But, nowadays AOL users are facing issues while suffering on the web to get emails.
Thus, in order to overcome this issue, the conversion of AOL to PDF format is a smart choice. In this article, we will discuss a proficient technique to covert AOL multiple emails to PDF along with all the attachment files without any data loss.
Read More: How to Fix AOL PDF not Opening issue
Why do Users Need to Convert AOL Email to PDF?
As we know, data saved as offline into the computer is more secure than uploaded on the web. Along with this, there are many different reasons why users want their data extract from the web and save it offline. In the same way, AOL users prefer AOL convert to PDF format document. Some major reasons are as follows:
Prevention from Data Corruption: Data files uploaded on the web is prone to data corruption issues. To save the files offline helps users to prevent data from data loss issues.
Save Data Suffering Time: Sometimes, due to the slow speed of the internet, it consumes much time in searching and getting required emails. To save time, it is better to save data offline into the system.
Quick Access to Required File: After converting the files into PDF format and save it to the computer help users to find and get the required files quickly.
Free up Space at Server: Extracting and saving multiple emails to PDF format free up space at the server. After this, users can send or receive more emails in AOL without any hassle.
Easy File Sharing: Data files saved into the system are easy to share and store. PDF files can store large data and easily share, so users generally prefer to convert AOL email to PDF.
Expert Recommended Method to Convert AOL Mail to PDF Adobe
It is a smart choice to save AOL Mail emails into PDF format. It helps to overcome many issues as mentioned above. To convert AOL Mail data into PDF Adobe, there are many automated tools available in the market. But it is important to choose a trustworthy tool. AOL Backup Tool is such a best software solution that provided hassle-free conversion of AOL emails into multiple file formats.
The software is designed with a user-friendly interface that makes it simple to use and operate. It has a wide range of advanced features that helps users to save emails as PDF from AOL, and also convert attachment to PDF files. After the AOL data conversion to PDF, the software maintains the original formatting and folder structure of bulk export emails to PDF file.
Steps to Convert AOL Emails into PDF with Attachments 
Step 1. Install and run the automated software.
Step 2. Enter AOL account credentials to log in.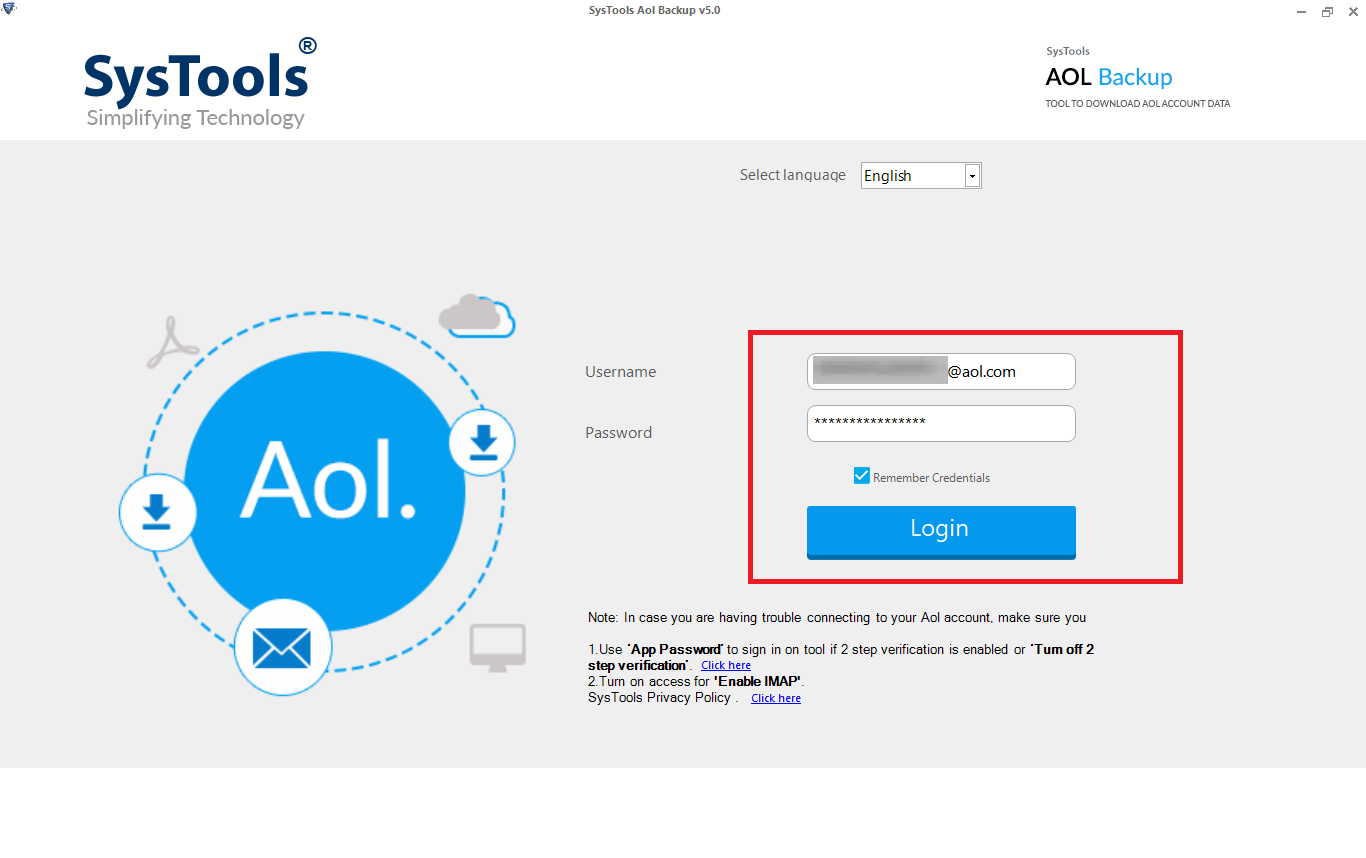 Step 3. Select PDF as an Email Format .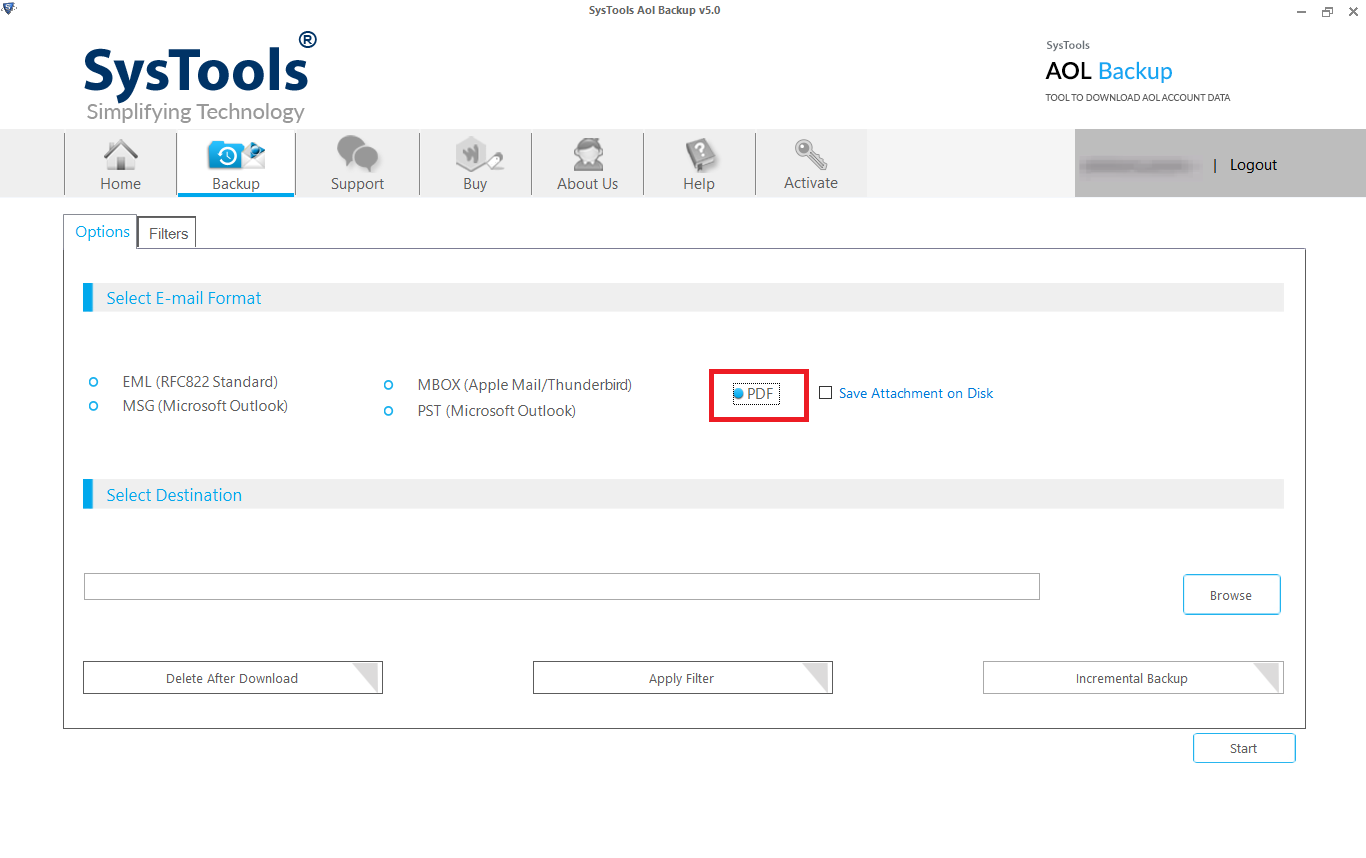 Step 4. Apply Filters for AOL bulk export emails to PDF format.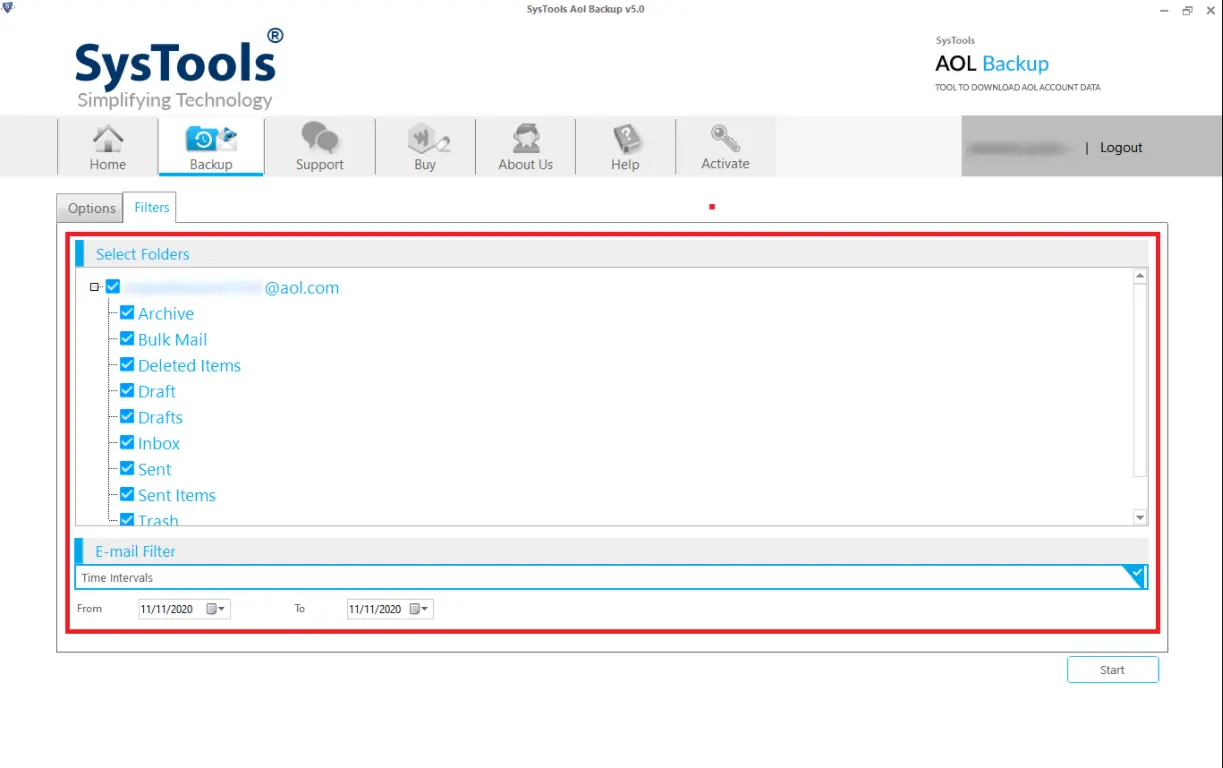 Step 5. Browse Destination Path, then click on Start to begin the conversion process.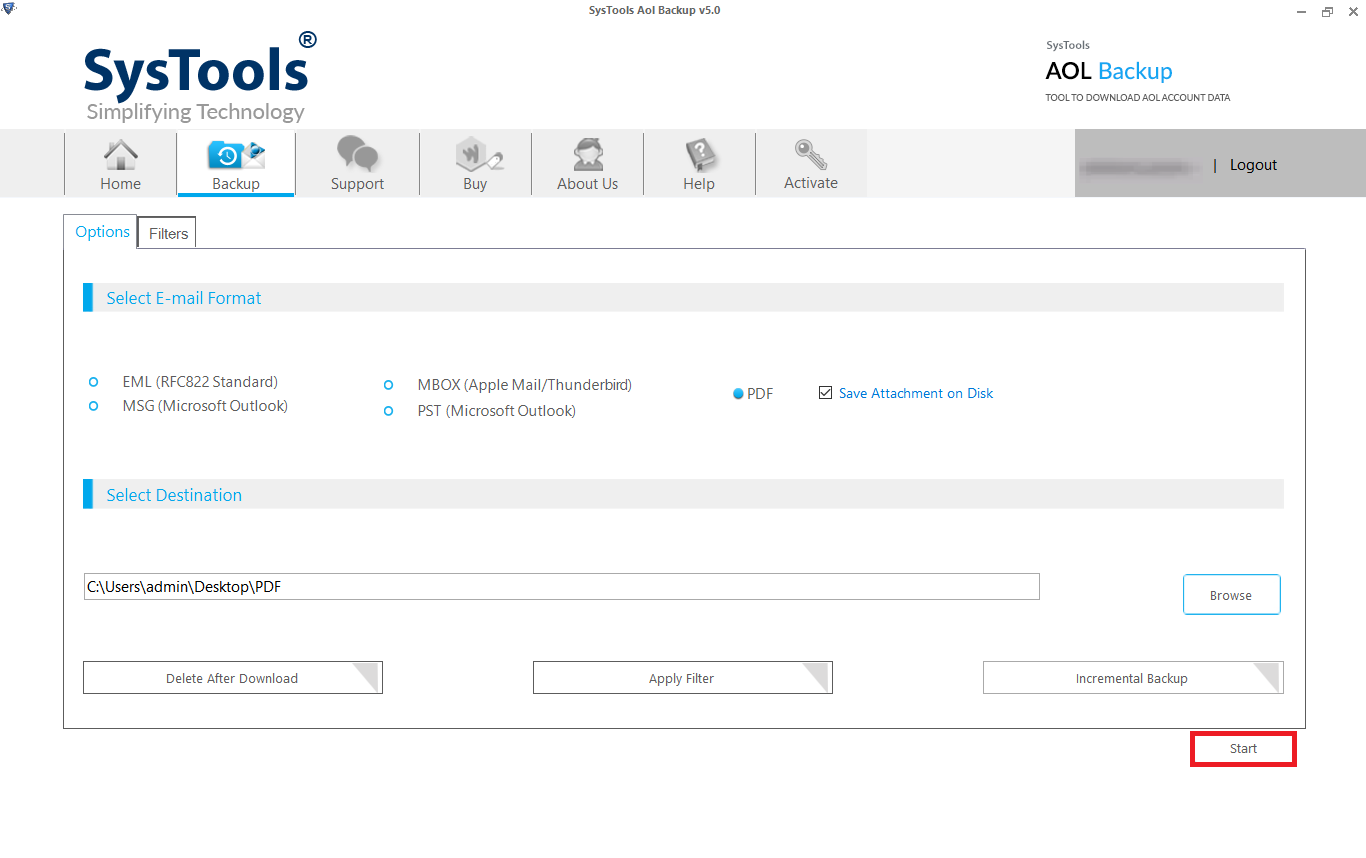 Author Suggestion
AOL is one of the widely used email services that provide facilities for free emailing. Nowadays, people want to convert attachment to PDF and save all emails offline in order to prevent crucial data from corruption and other issues. Therefore, in this blog we suggested a proficient technique to convert AOL email to PDF format with attachment files. Follow the above-mentioned steps for AOL bulk export emails to PDF without any data loss.