Google Takeout Viewer – Free Tool to View and Read Takeout Data
Get Google Takeout viewer, the in-demand application to view the emails downloaded with the Takeout service.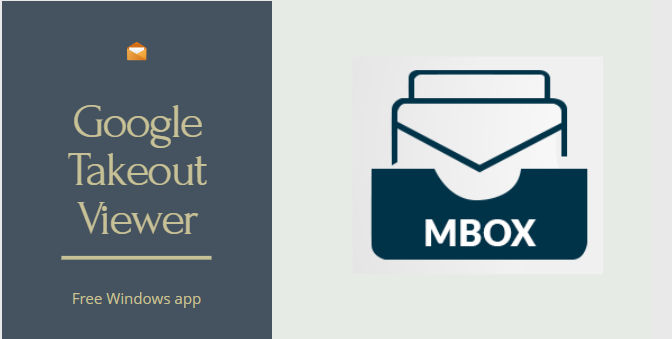 Google Takeout provides you with a copy of data stored in your Google products by downloading them into your system. Some of these Google products are contacts, calendar, Mail, Drive, Chrome, Blogger, etc.
But the question is 'What to do with this downloaded data?'
Most people want to view and read the Google Takeout data, but do not know how to do it with offline applications.
That's why we are here to introduce Google Takeout viewer that takes care of the main headache of reading emails. While we will also explain how to access other data with free Windows applications.
Let us start with the emails first.
Google Takeout Viewer to Read Mail file
When you decompress the Takeout file, you will find a 'Takeout' folder containing multiple Google files and folders. These folders store data of separate Google products like calendars, contacts, drive, etc.

Here, when you open the Mail folder, you will get an MBOX file containing Gmail mailboxes. You will need the Google Takeout Viewer (Free MBOX Viewer Tool) to read this file for free.
This tool can open Google files without the need for a supportive application. It generates a preview of all the email data with attachments.
You can gain multiple benefits with this tool as it comes with many features. Some of them are as follows:
Read several Google Takeout files – With this software, you can easily view multiple Google Takeout files obtained from different accounts simultaneously. You just have to use the folder mode to add several files at once.
Multiple preview modes – Free Google Takeout viewer provides multiple preview modes to view Google Takeout data. It has 8 different modes:
Mail view
Hex view
Properties view
Message Header view
MIME view
HTML view
RTF view
Attachments view
Cost-effective solution – You do not have to pay a single cent to get a preview of your Google data. This Google Takeout Viewer is free of cost and allows you to access the Mail file without any hassle.
Flexible application – This application not only allows you to view Google Takeout files, but also provides option to read emails from other email clients. As long as it is an MBOX file, the software can easily view them.
Advanced Options – The advanced options are the features in the PRO version of the tool. These features are for the people who wish to search for particular emails in the Google Takeout file and those who require the export functionality. The PRO version has both these options: Search with multiple attributes, Export MBOX to PDF.
Step by Step working of Google Takeout Reader
Given below is the step by step working of the software to view Google Takeout mail:
1. Download, install and launch the Google Takeout viewer.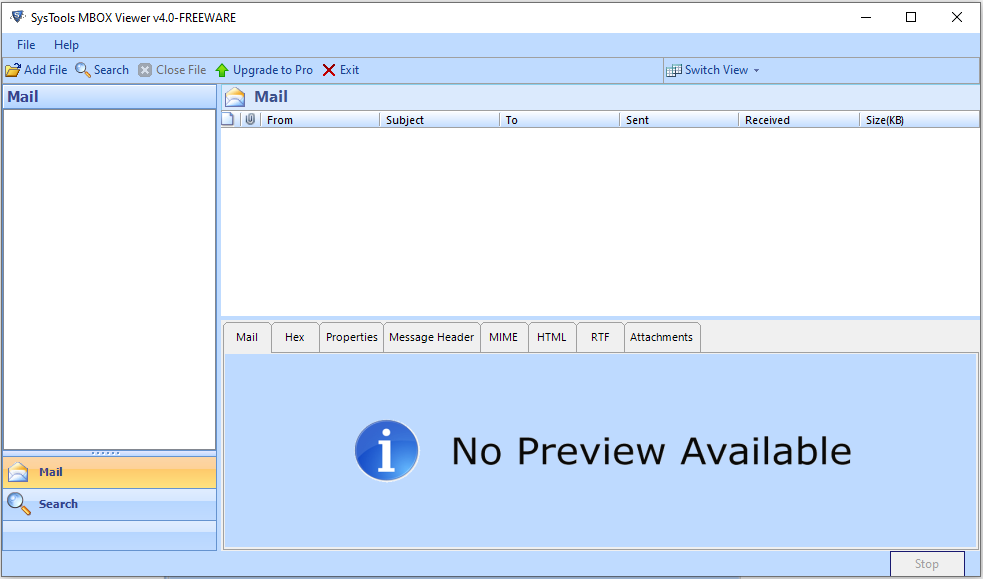 2. Click Add File on the main screen of the software.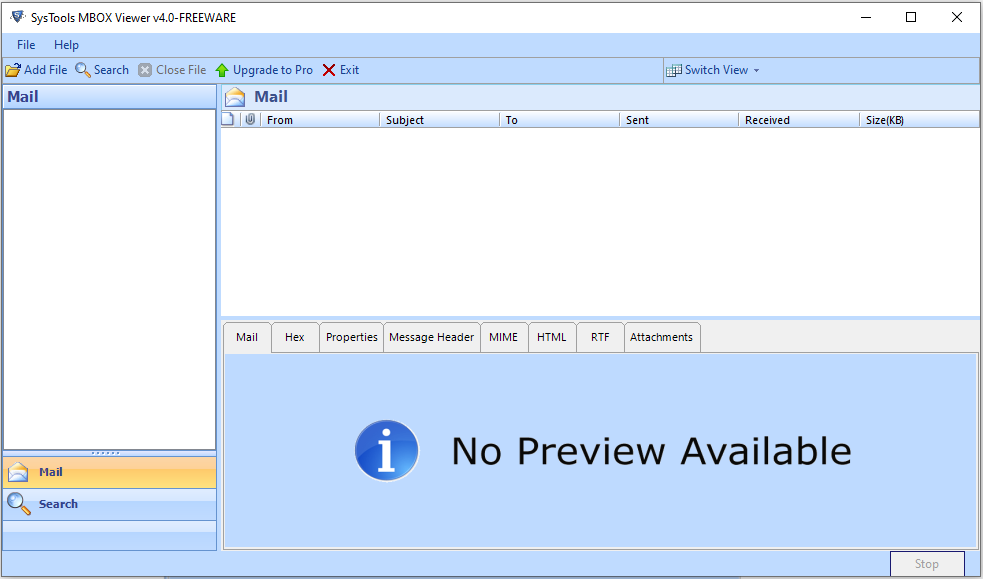 3. Select MBOX Files option and click the Next button.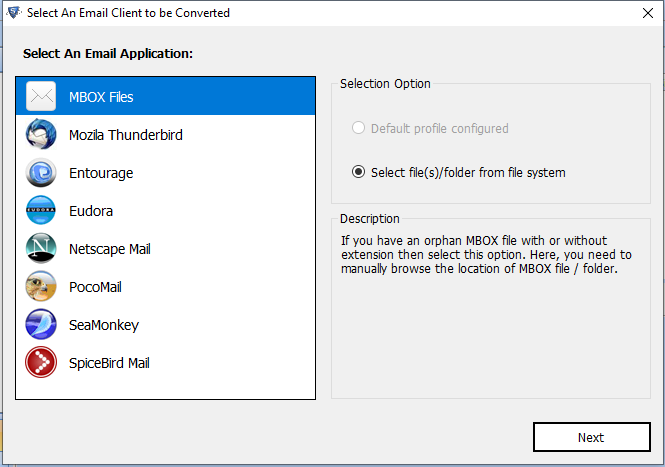 4. Browse the Google Takeout file and click the Process button.

5. Let the tool scan your mail file for emails and attachments.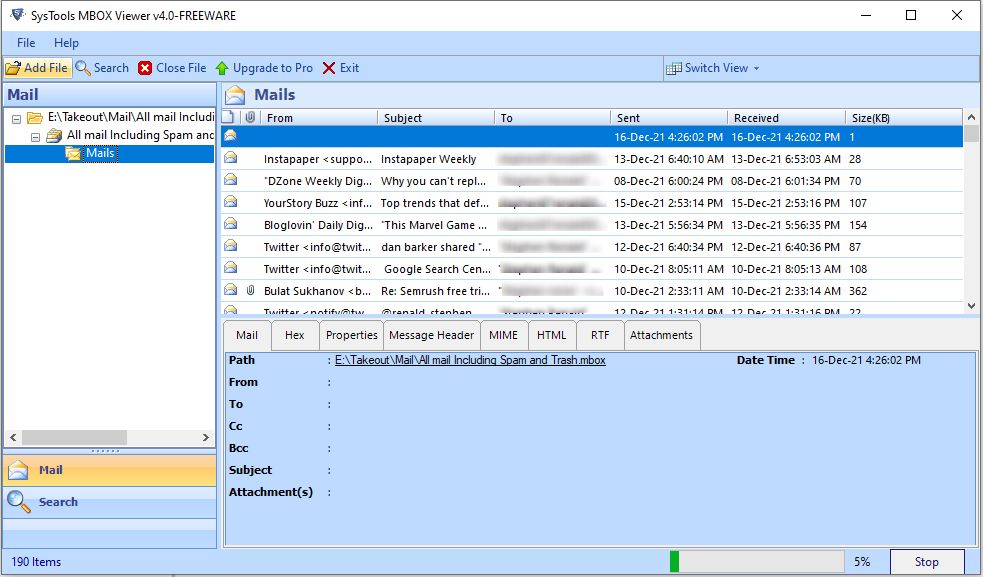 6. You can change the view of the email data from horizontal to vertical.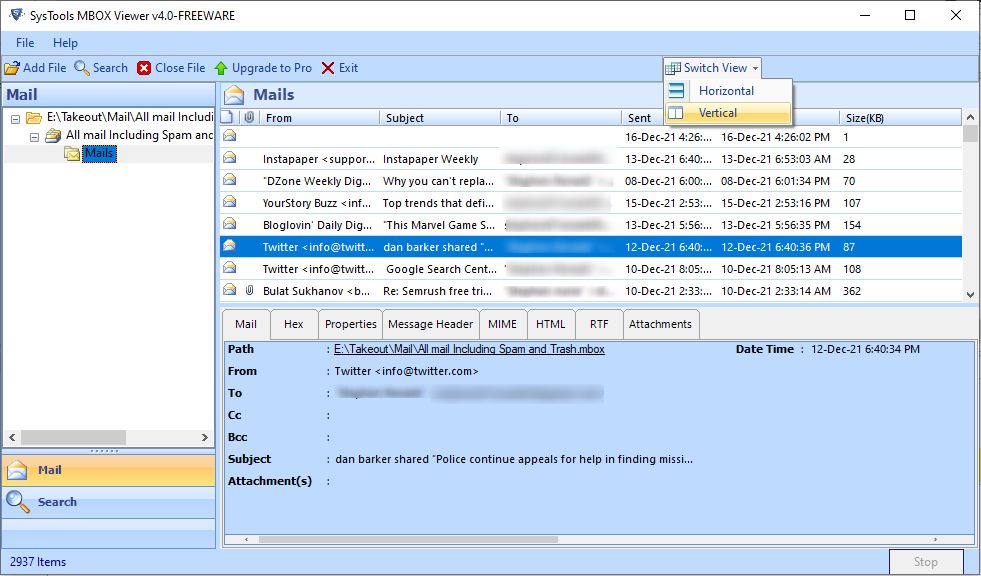 7. View all the Google Takeout data in different views.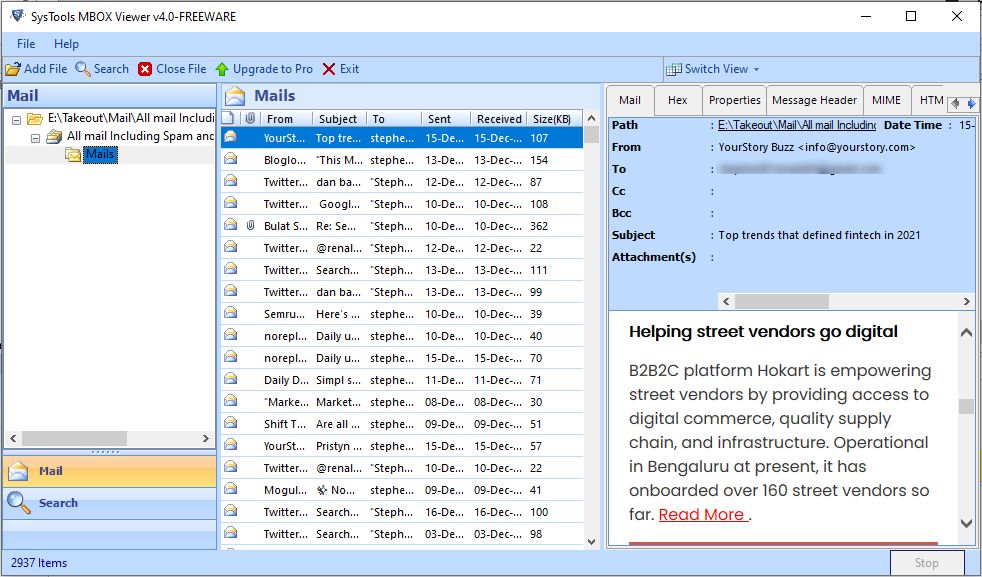 8. You can also make the tool go full screen for a wider view of the data items.
What else do you get in Google Takeout folder? And How to View them?
Google Takeout Viewer is helpful for users who wish to read Google emails and view attachments. If you want to view other data items, you can read them using supported applications.
Contacts – Any tool to view VCF files like Windows Mail, Google Contacts, Outlook, etc.
Calendars – Any tool to view ICS files like Windows Mail, Google Calendar, Outlook, etc.
Drive files – Depends on the file extensions of the drive documents. LibreOffice suite, MS Office suite, Adobe reader can open compatible files.
If you want to view Google Takeout mail in specific email applications like MS Outlook, you may need the help of MBOX to PST file converter.
People also ask
How can I view my Google Takeout files?
You should have either a ZIP file or TGZ file from the Google Takeout service. You will need additional software to open the .tgz file like WinZip.
Right-click on such files and extract to the preferred location on your system.
You can also double-click to open the file and extract it afterward.
Once done, you will get a "Takeout" folder containing all your Google files and folders.
How do I view Google .mbox files?
The MBOX file contains Google emails. To view this file for free, you can take the help of Google Takeout viewer tool recommended in this article. It will list all the Google emails within the interface and provide 8 different views.
Launch free Google Takeout reader
Add the MBOX file
View Google file emails and attachments.