OLK files are the backend database files of Mac Outlook email application. Whenever there is any conflict in database. The Outlook fetch their information from OLK files to provide access of emails to their user. These are the replica files of Mac email client application data. These files are stored locally in the system and we can not access them directly in the Outlook without database.
If the database file of Outlook for Mac get damaged or corrupted, then we can recover the data from OLK files. A manual technique is also available:
Copy the OLK file to Desktop
Change the extension from OLK to EML
Double click and Open the file directly in Outlook
Note: As I mention in my previous post that the data of one email does not belongs to single OLK file. Multiple OLK files associated with email data in chunks. If we apply the above method, then we will not be able to find other files of that email. The reason behind that is every OLK file of a message contains some serial number and when we subtract one from that serial number we will able to find another OLK file of that message. If you drag one OLK file from the folder, it will automatically changed the serial number of all the files. Hence, you will not able to find other files of that message so, I will not prefer you to opt this solution.
Use OLK File Converter
OLK Converter is the third party utility provided by QuickData. This tool can convert all OLK files from OLK14Message to PST and MSG. It also convert OLK15 file without any loss of data. Through this tool users can get-back their lost data. And able to access their data outside the Mac environment without any alteration.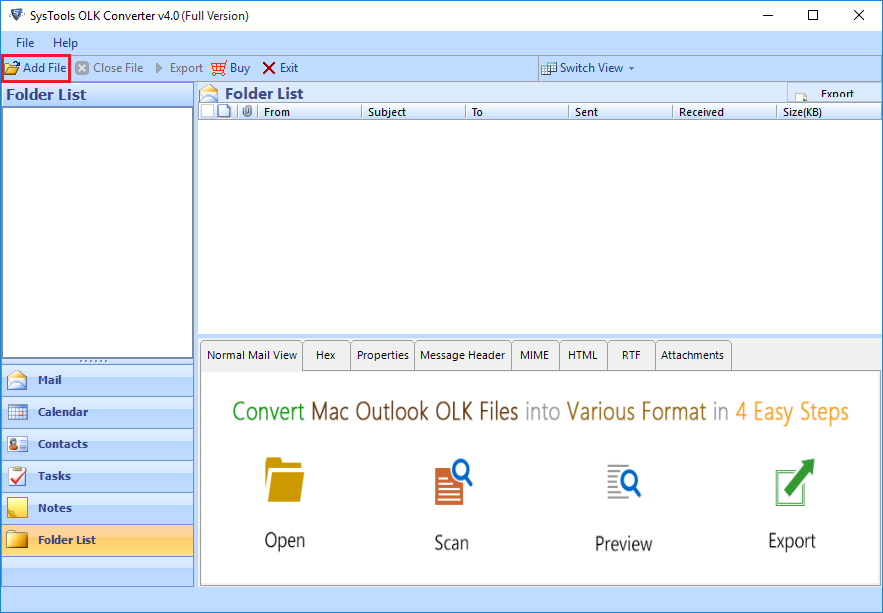 OLK files are beyond my understanding but somebody suggested that to find profile data, I must refer to these files. Thus, I was looking for a way to read these files somehow when I came across OLK converter which not only let me read these files but also convert them to an easily readable format.
Linda, Birmingham