Step 1: Click Open button to upload desired LDF / MDF file from the system.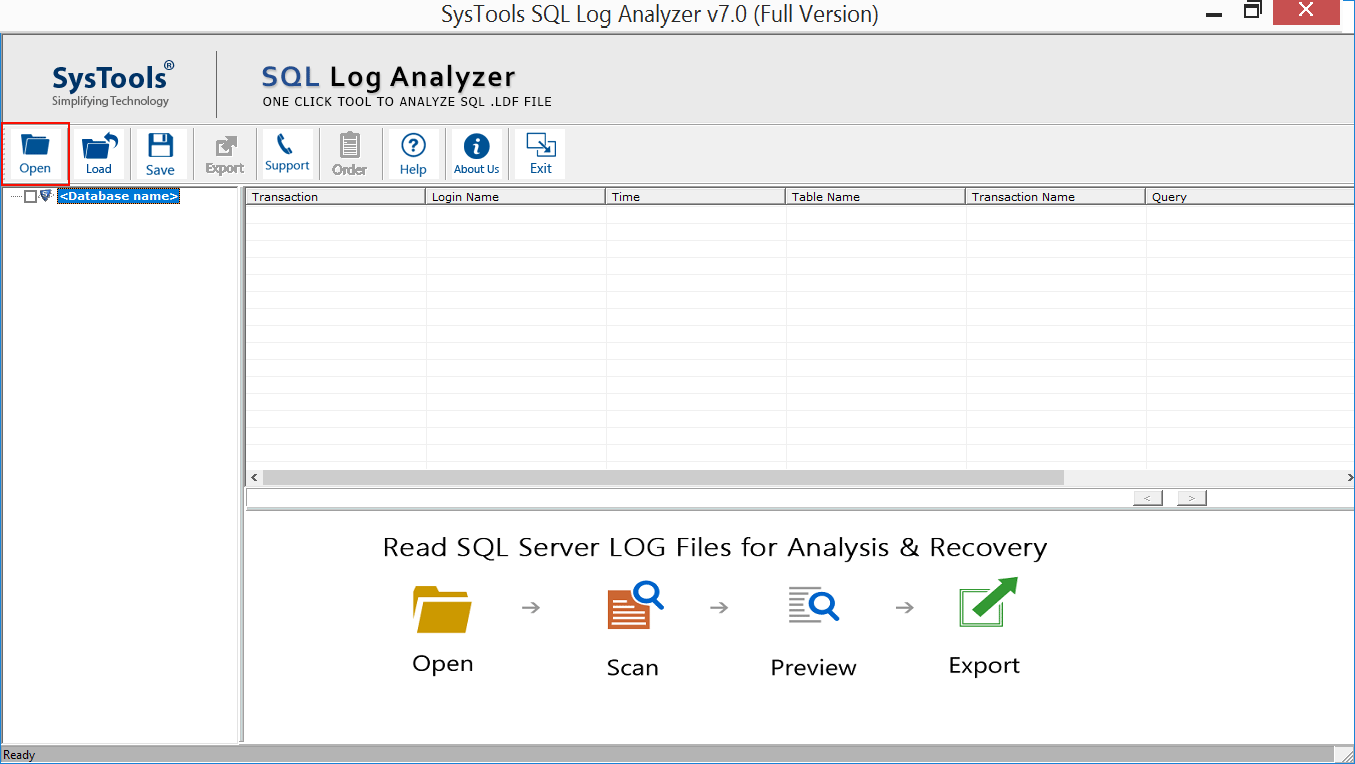 Step 2: You will get two options for adding transaction log file
-- Online DB Option
-- Offline DB Option
Choose Online DB Option. Input the Authentication detail, Server Name and Database. Then click OK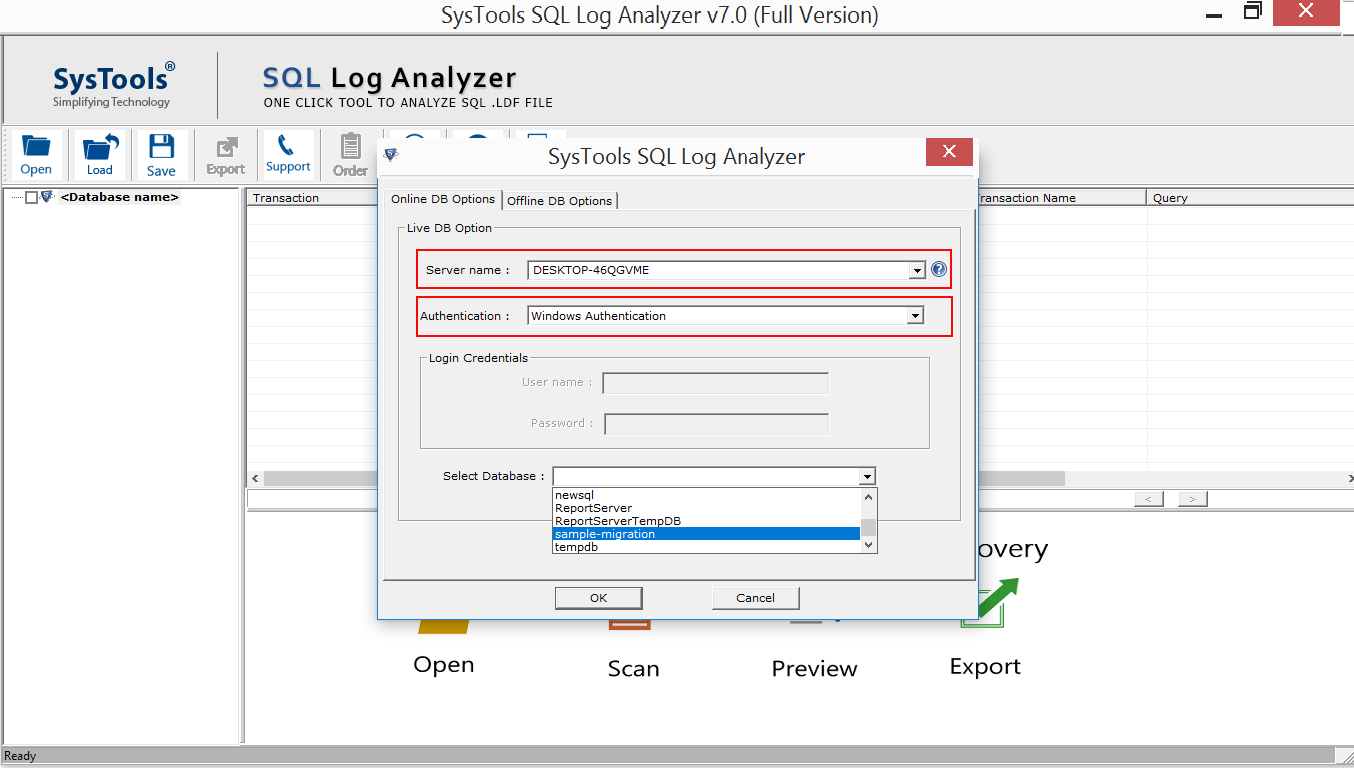 Step 3: After the completion of scanning process. Click OK on scanning window.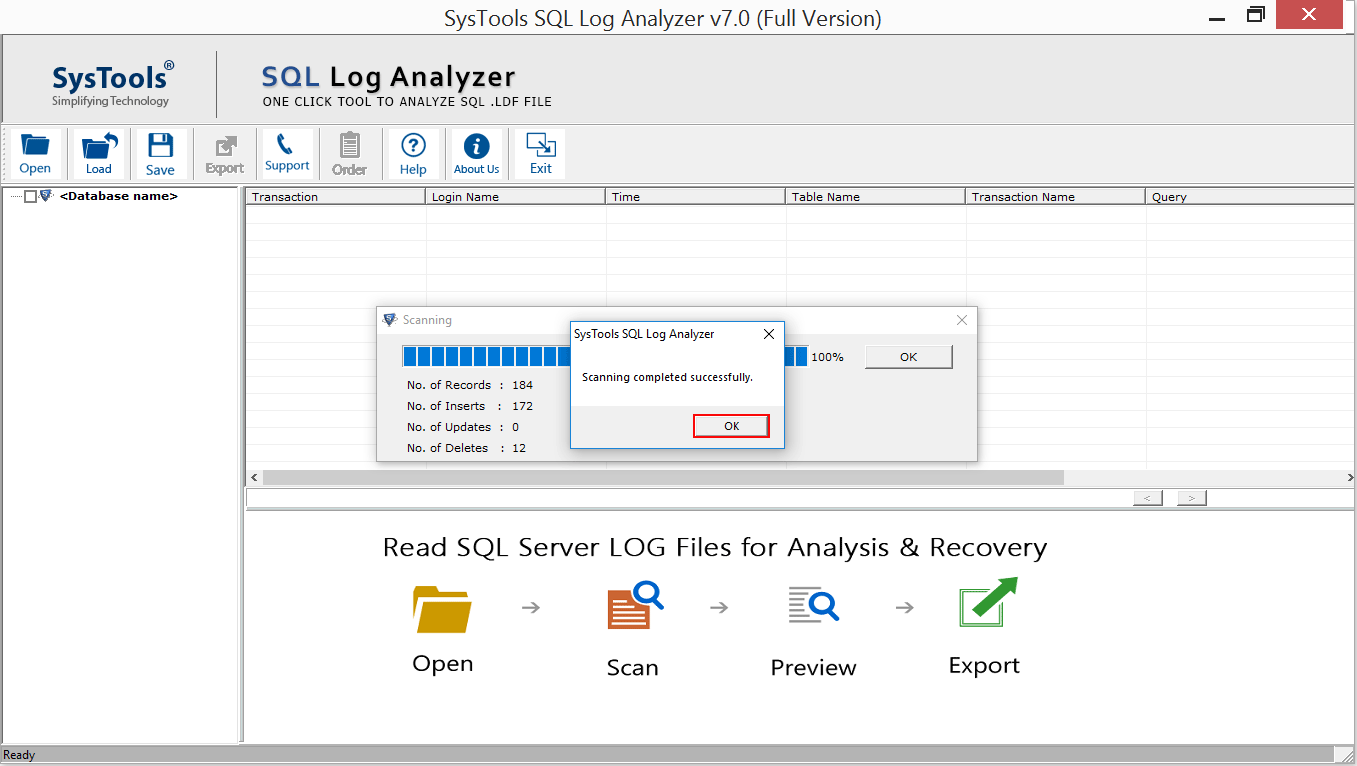 Step 4: You can easily preview the details of events by clicking on each transaction from the panel. The logs can be sorted according to their Transaction, Table Name, Time and so on.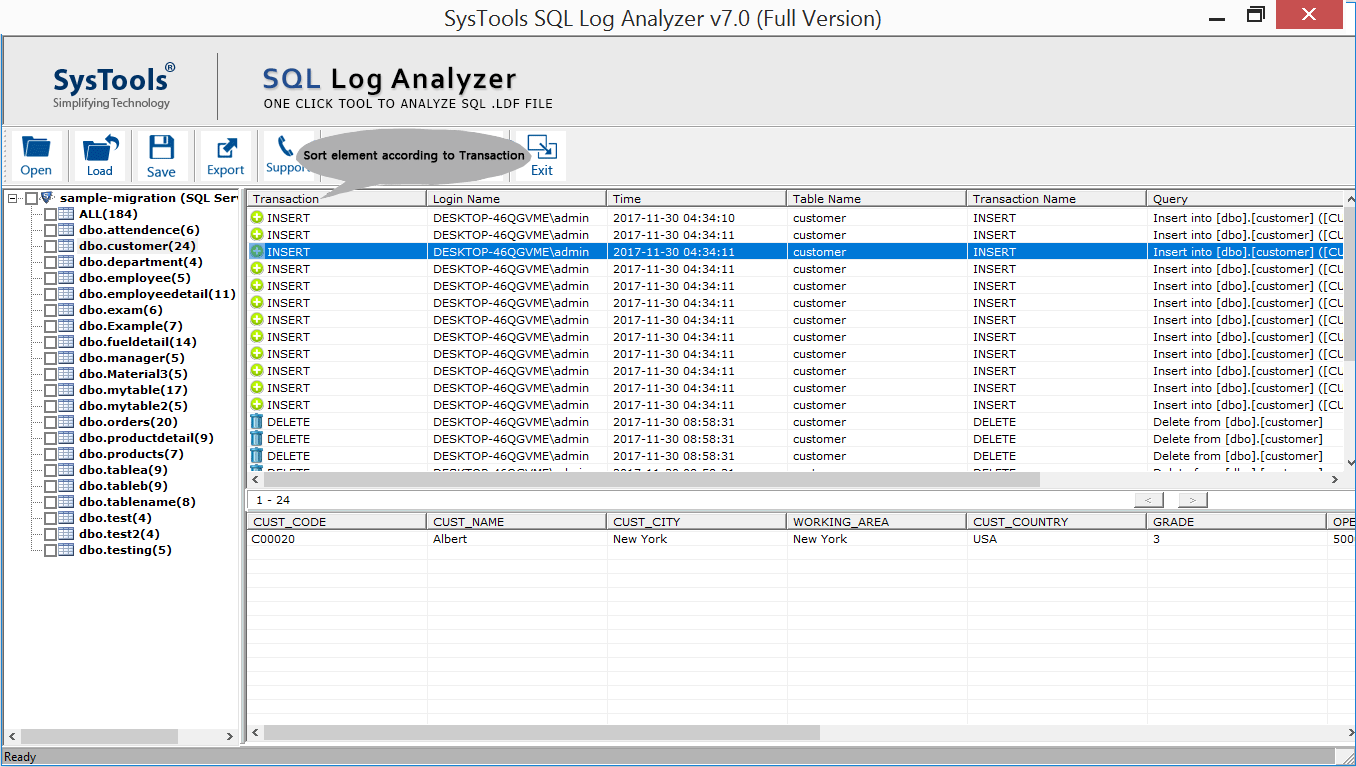 Step 5: After analyzing the log file, click on Export.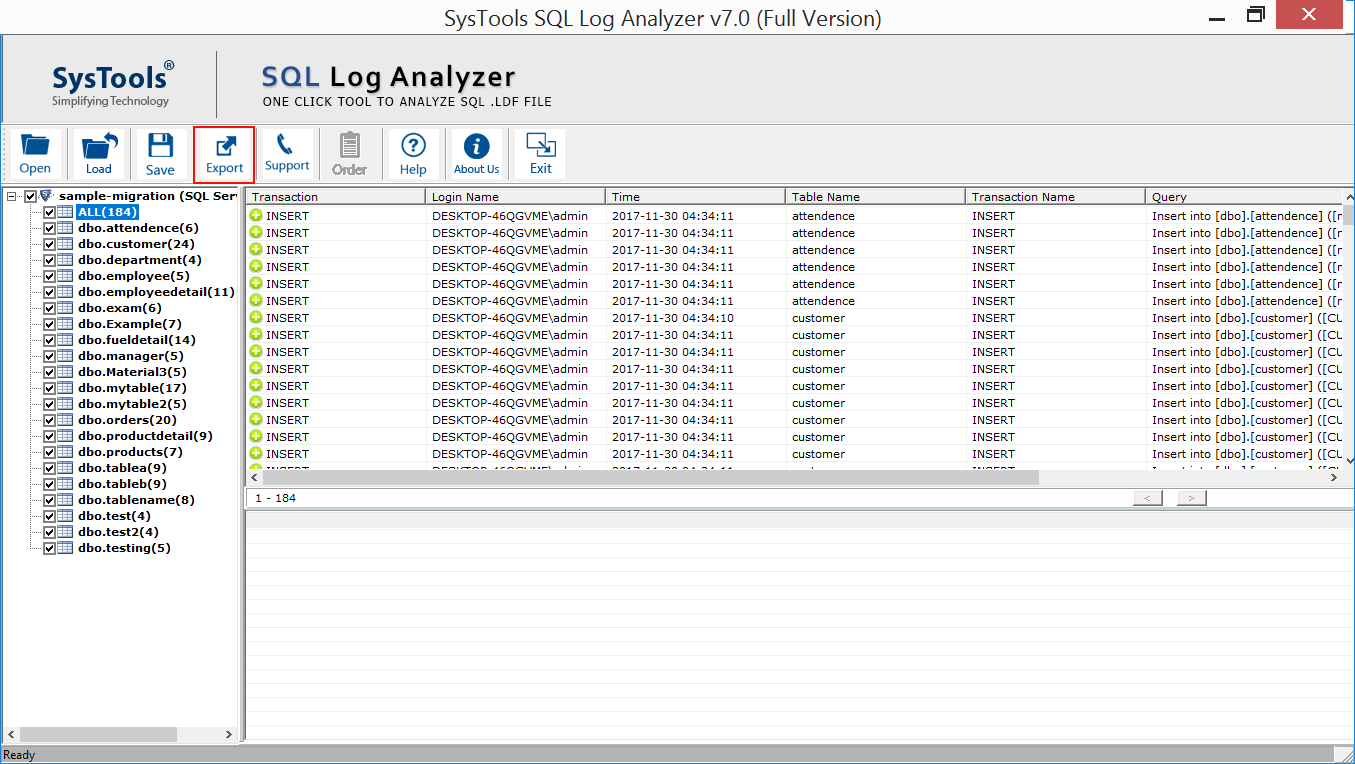 Step 6: You can enable the type of transaction that you want to export – Insert, Update, Delete for export task. You are free to select all of the options or go with the selective one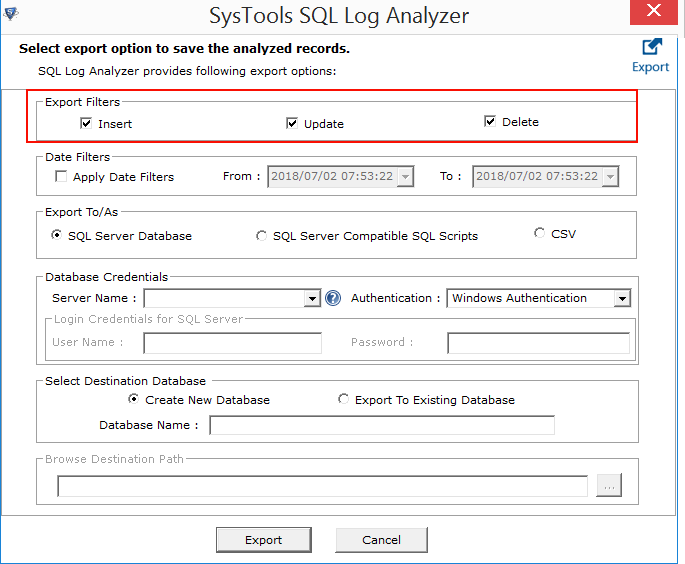 Step 7: Apply Date Filter option to export a selected timeline transaction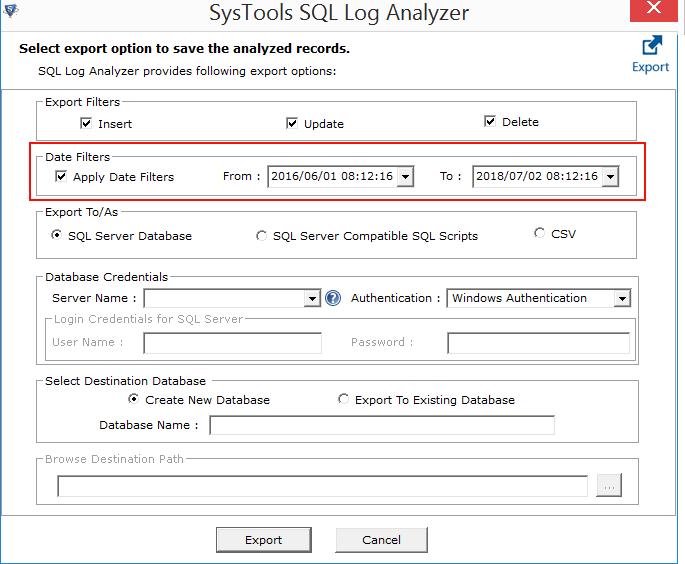 Step 8: There are three options to export the log file – SQL Server Database, SQL Server Compatible SQL Scripts, CSV.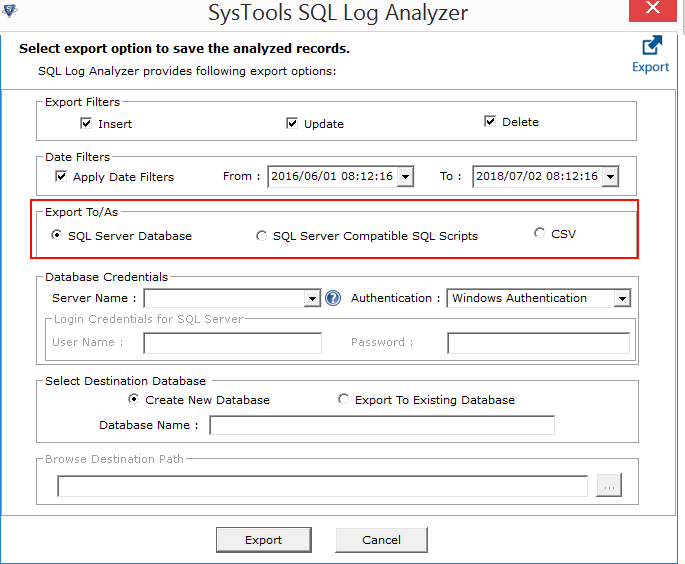 If you opt the SQL Server Database, then you need to provide the details of SQL Server running in your system.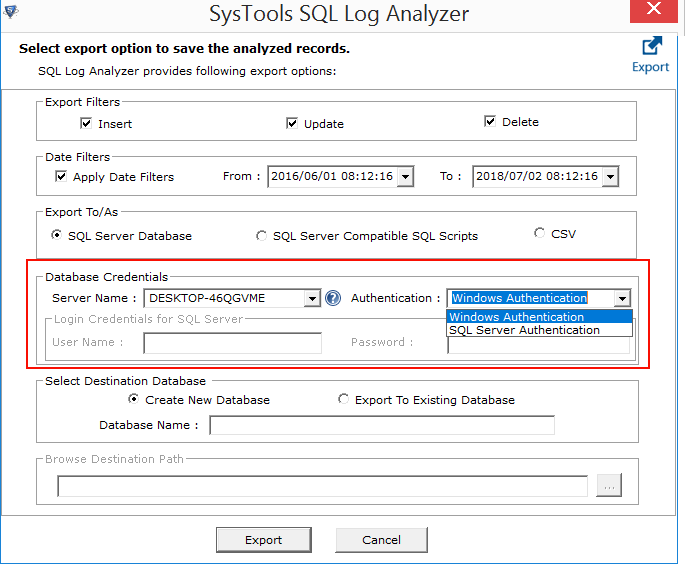 Step 9: Finally, hit the Export button to initiate the process.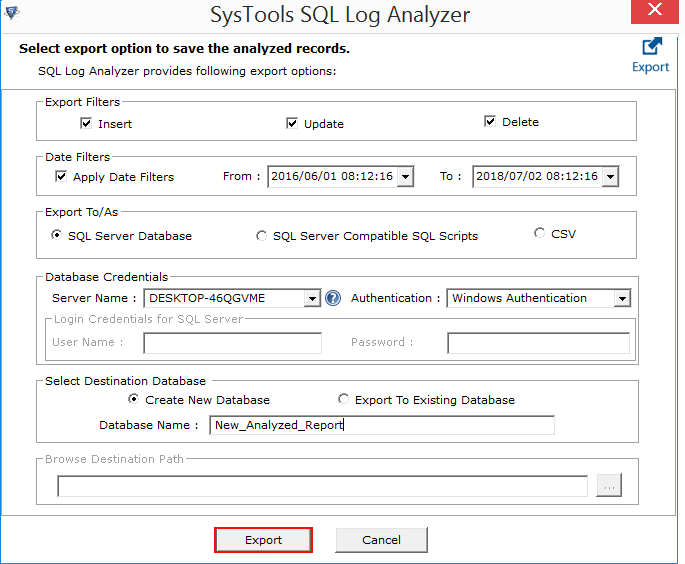 Click Yes, If you want to save the .csv file.