Explore the Steps involved in Entire Process
Step 1
Download, Install and launch the application.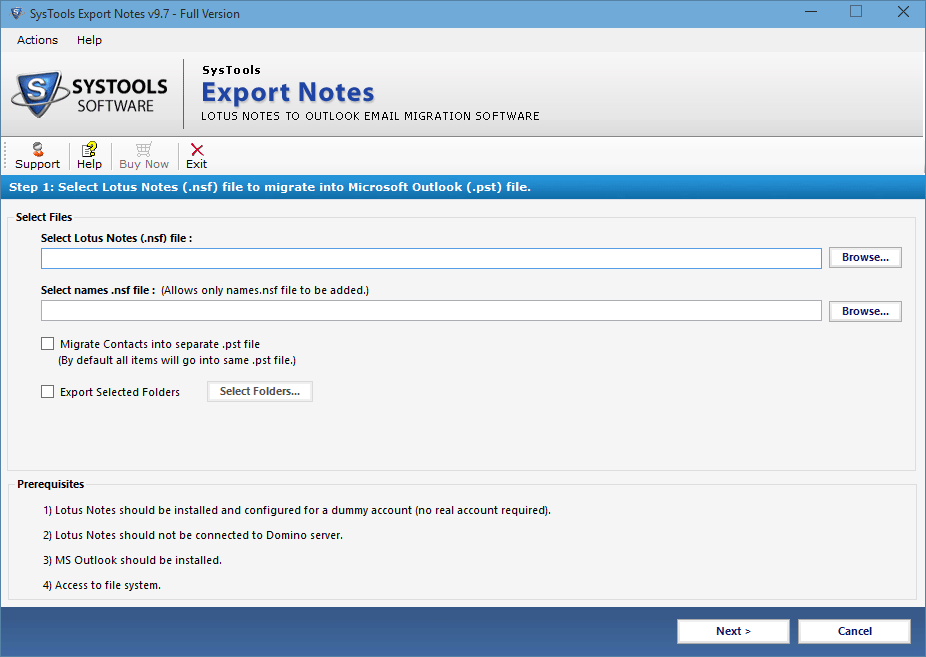 ---
Step 2
Click on Browse button to select input file.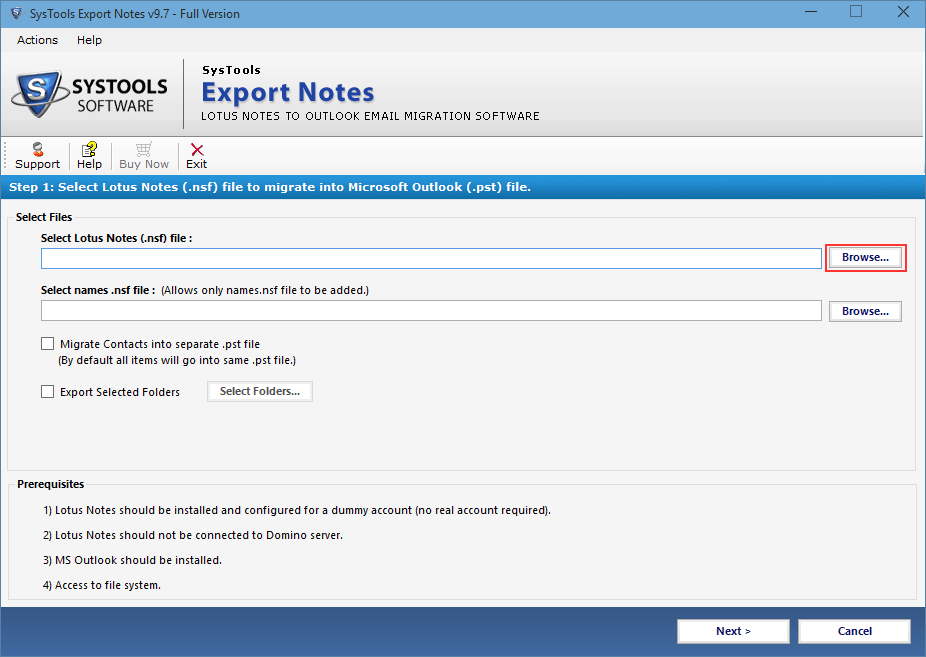 ---
Step 3
Choose the desired file and click the Open button.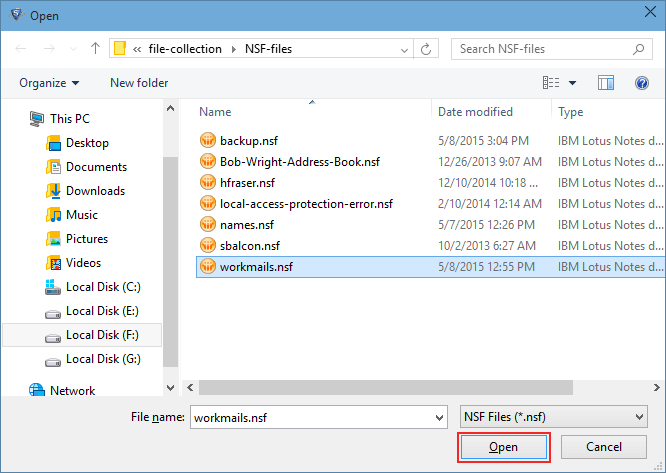 ---
Step 4
If you want to migrate contacts (names.nsf) then select the second option.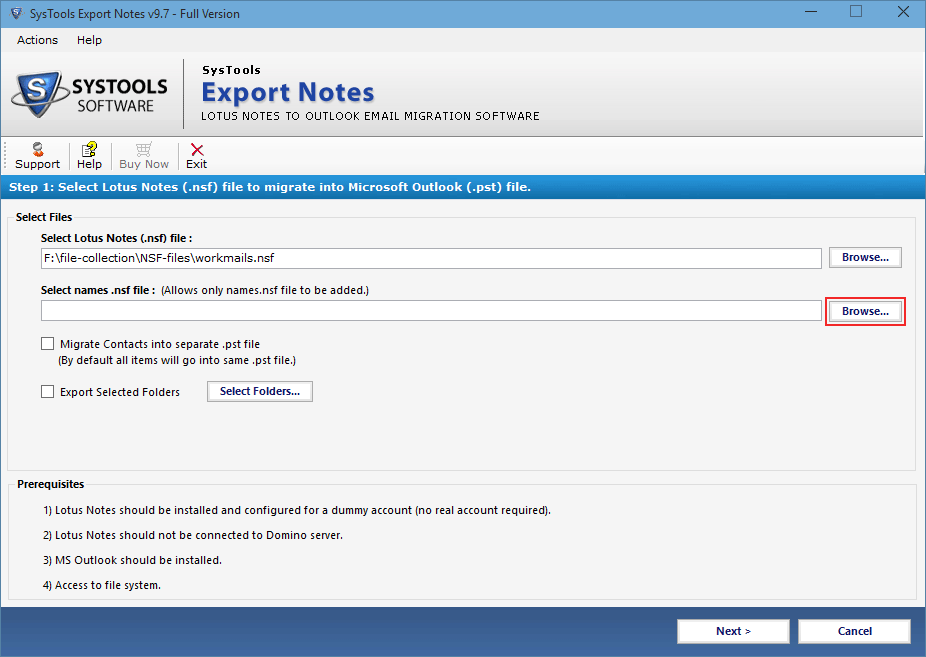 ---
Step 5
Browse names.nsf file and click the Open button.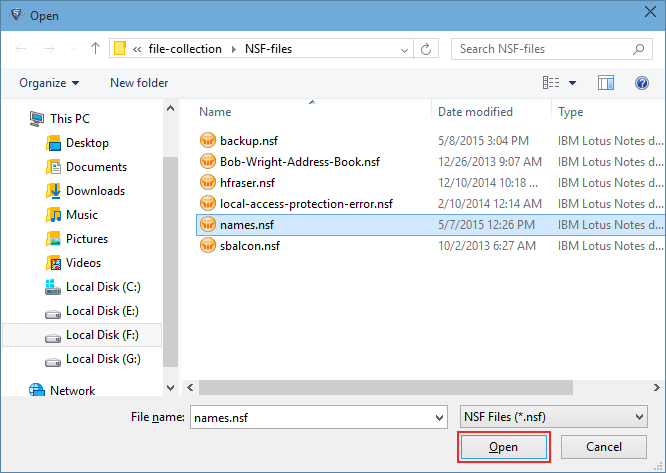 ---
Step 6
To export the few selected folders, Check the "Export Selected Folder" option & click the Select Folder button.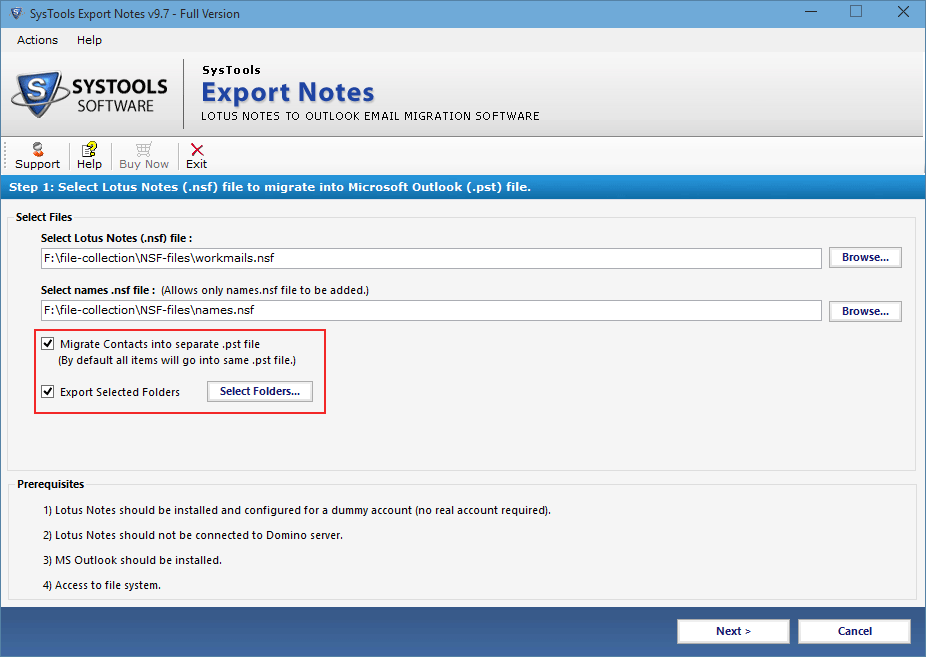 ---
Step 7
Choose the essential folders to Export & click on Apply button.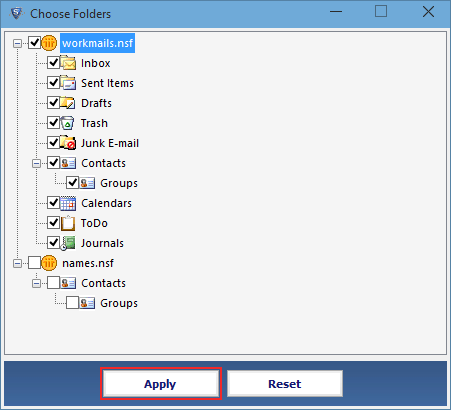 ---
Step 8
The software will provide several choices for the migration. Select At least one option (mails, contacts, calendars, tasks and journals) from categories.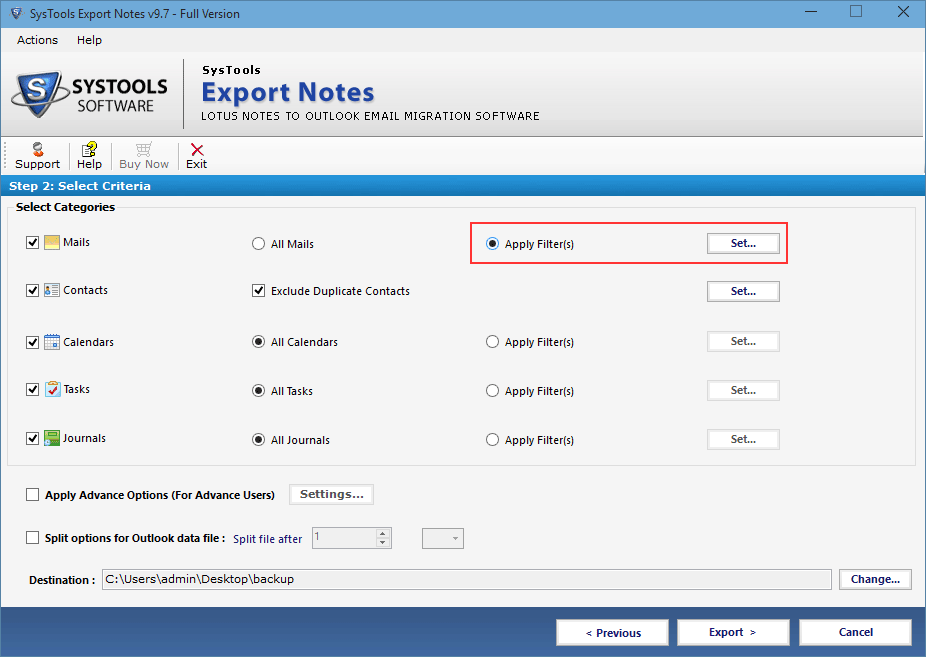 ---
Step 9
Apply Email filter and calendar filter by selecting date range.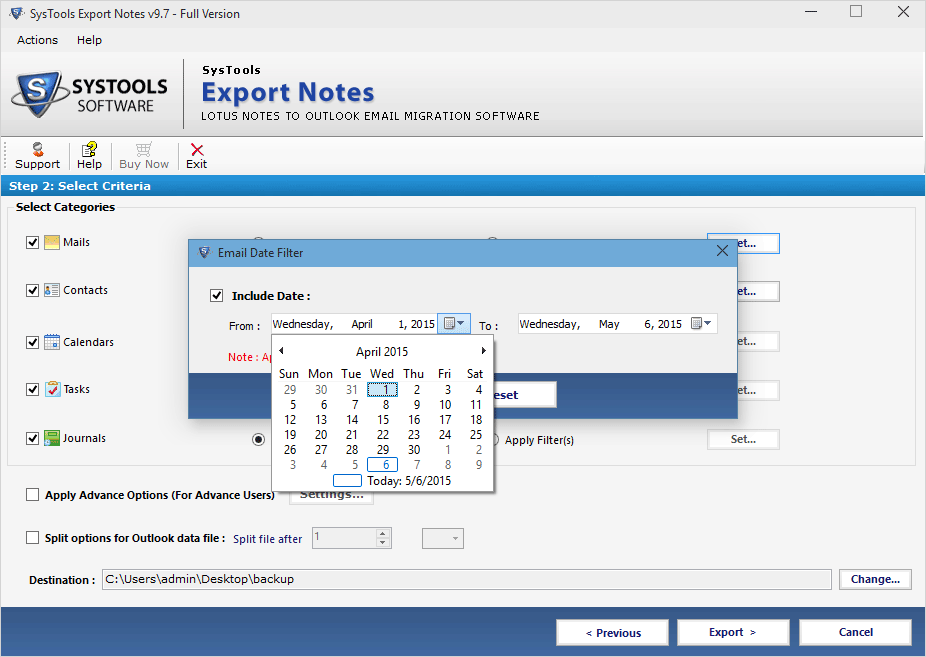 ---
Step 10
You can exclude the duplicate contacts by selecting the option: "Exclude Duplicate Contacts" and click on "Set" button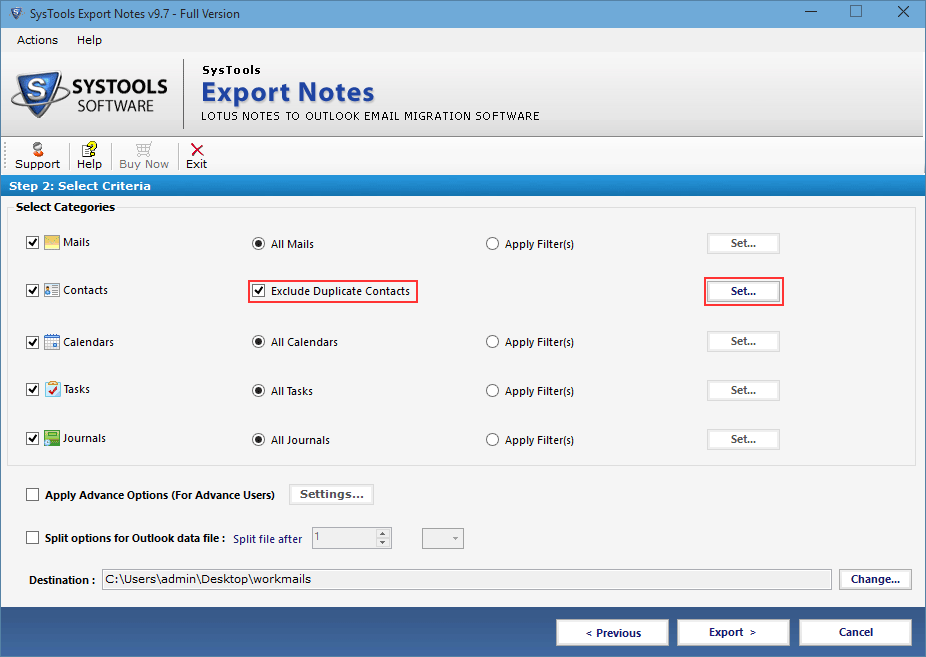 ---
Step 11
Select required properties and click the Apply button.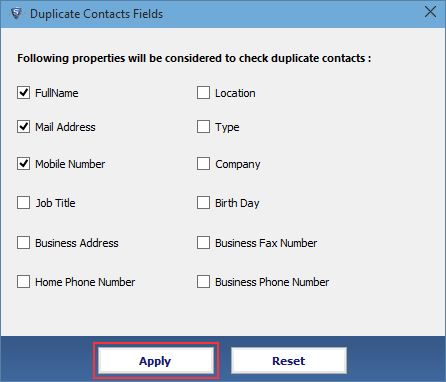 ---
Step 12
Apply a few advance Options by clicking on the Settings button.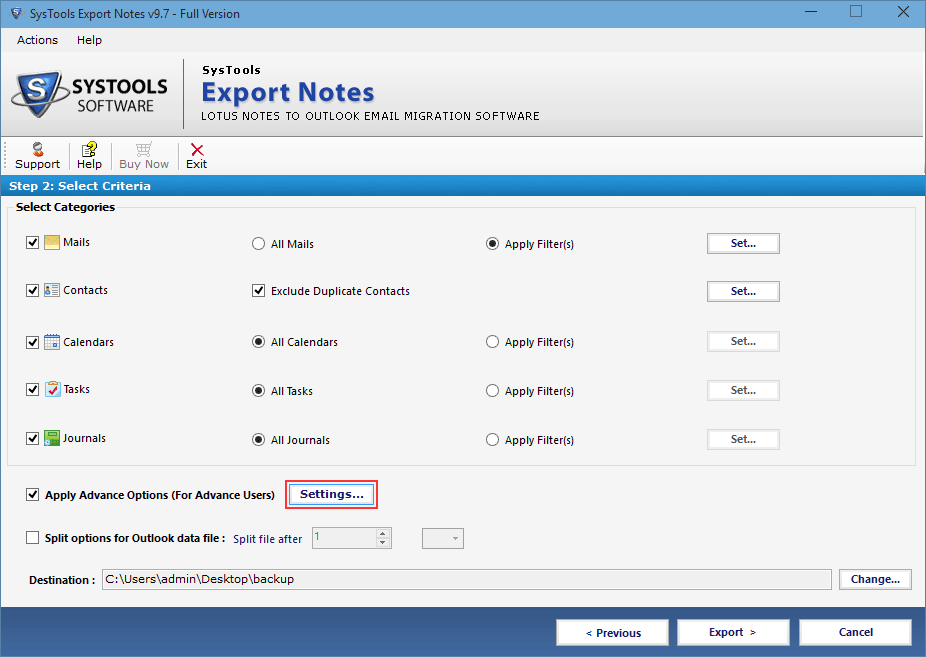 ---
Step 13
In options tab you will see a lot of options as shown below, select required functions
HTML Formatting
Internet Header
Remove Encryption
All Documents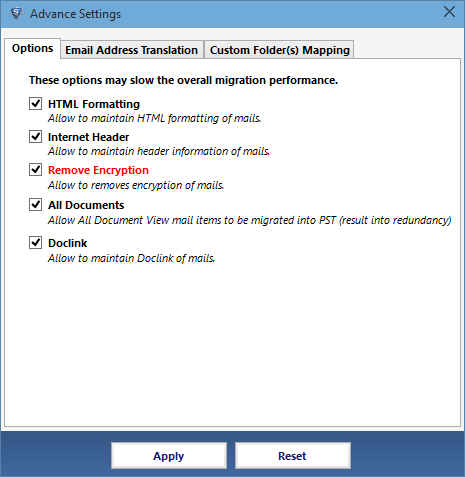 ---
Step 14
Jump to the second tab "Email Address Translation" to convert the canonical name into the Outlook SMTP format.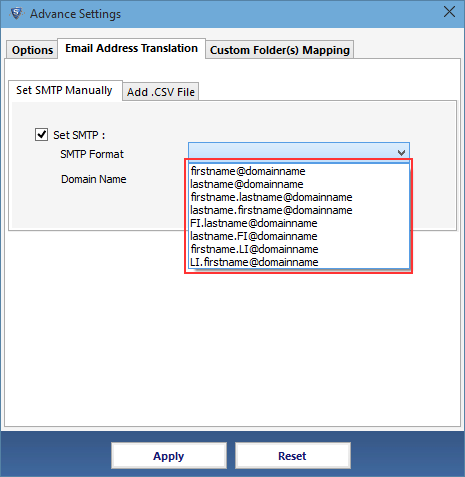 ---
Step 15
Provide the domain name for the SMTP translation with respect to the canonical name.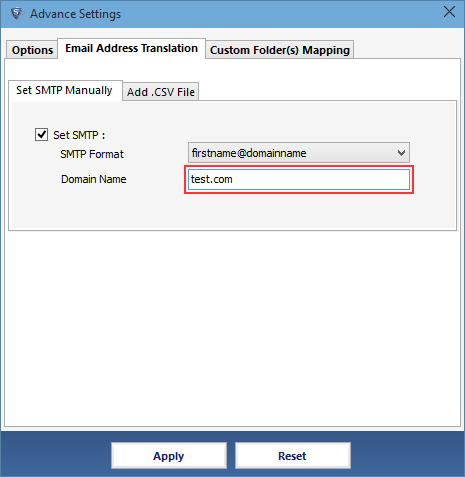 ---
Step 16
Move to 3rd tab "Custom Folder(s) Mapping" to map the default folder with your Outlook default folder name.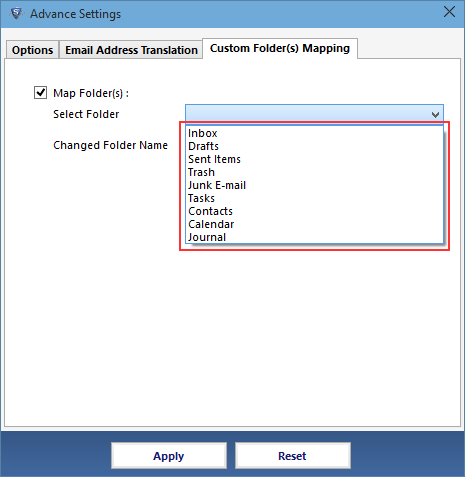 ---
Step 17
Provide Changed Folder Name and click the Save button.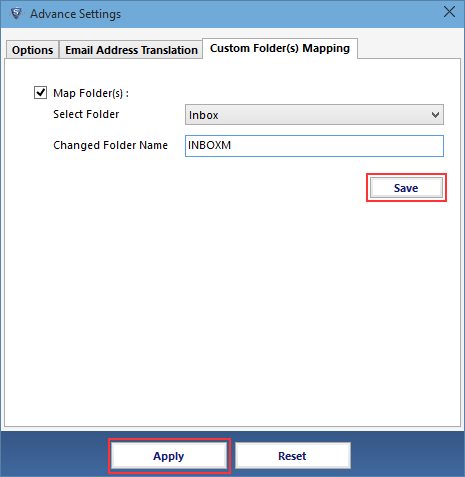 ---
Step 18
Check "Split options for Outlook data file" and choose required size to split resulting PST file. Also click on the change button to provide destination path.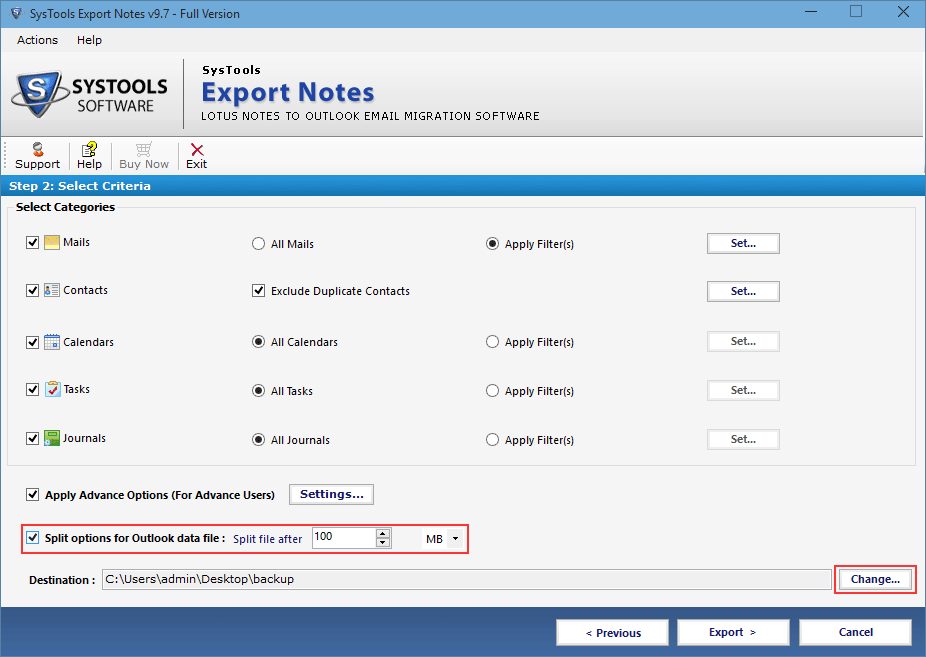 ---
Step 19
Finally Click on the "Export"button to start the migration process.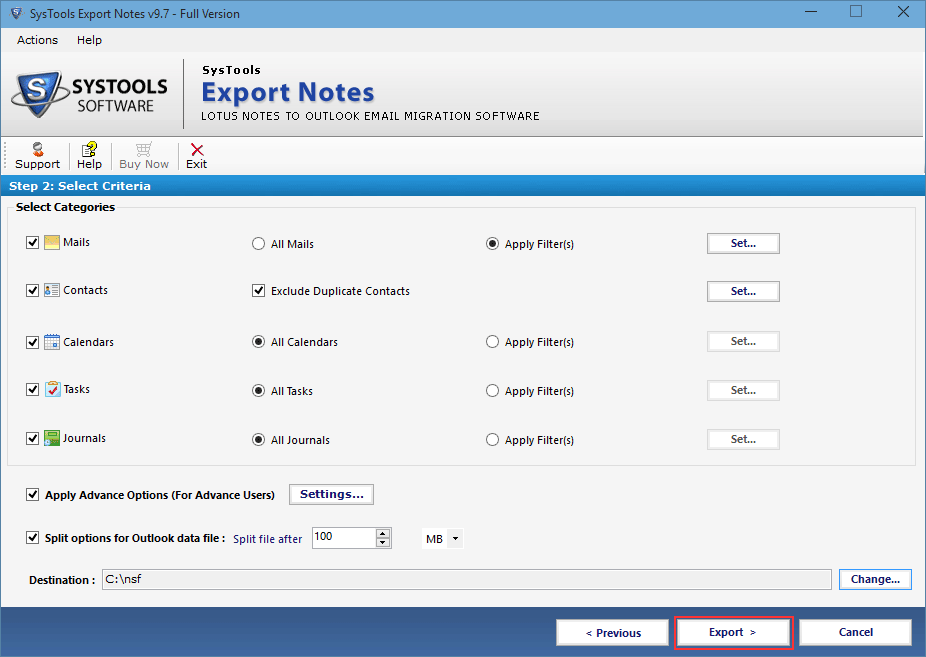 ---
Step 20
The tool will starts exportation of files, click the "Save Report" button. Enter the name for saving report in a csv file.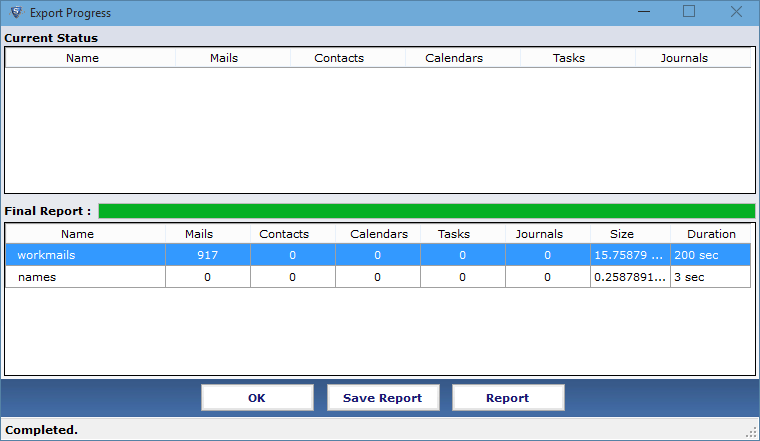 ---