A EMLX file is a mail file format for Apple Mail. They are used to store email content in form of plain text. It relies on one of the three type of protocols i.e., SMTP, IMAP, and POP3. The default location of this file in Mac OS is:
user/Library/Mail/folder/Mailboxes/[mailbox]/Messages/[account name]/INBOX.mbox/Messages
Ways to Open EMLX file on Mac
In general, these plain text files are created by Apple Mail application of Mac. Moreover, there are following three computer programs that supports and open this mail file extension:
Apple mail
Notepad++
Windows text editor i.e., Notepad
Note: A user should not change the email file name of EMLX file because it may result in modification of file extension.
Difference Between EML and EMLX File
The major difference between both these file format is that EMLX file is created by Apple mail whereas the EML file is created when a user drag-n-drop mail from an email application on Windows or Mac desktop.
EML is created by Windows-based email applications like Outlook Express, Windows Live Mail, Thunderbird, etc. On the other hand, the EMLX file is created by Apple Inc., which is compatible with all series of Mac OS X. Moreover, a user can perform file conversion from EML to EMLX but, not the vice versa.
How to view EMLX file on Windows
As such, there does not exist any computer programs that support EMLX file on Windows. Therefore, the best way is to go for EMLX viewer that is an absolutely free product and works without any platform dependency.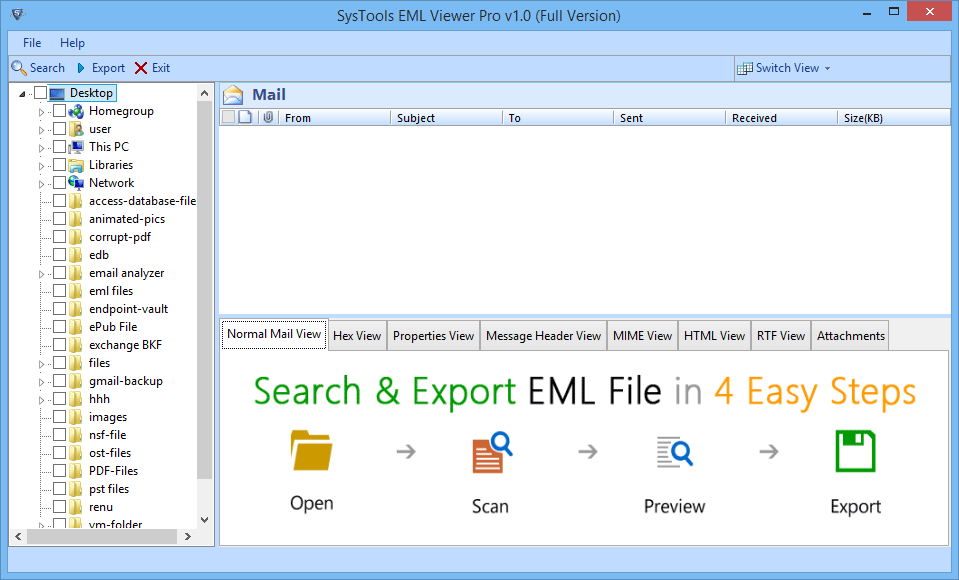 Although I was having a rough experience with other additional products present in the market. I had no faith left on any application, which open EMLX files on Windows. But, when I came across this EMLX viewer it surprised me by its great result and easy-to-use interface. Absolutely it is the kind of application for which I was looking for..!
- Jacquelyn Tyler, Riga