Step by Step Process to Perform the Repair Process
Step 1
Download, Install and Launch the tool. Now Click on "Browse" button to load the input file.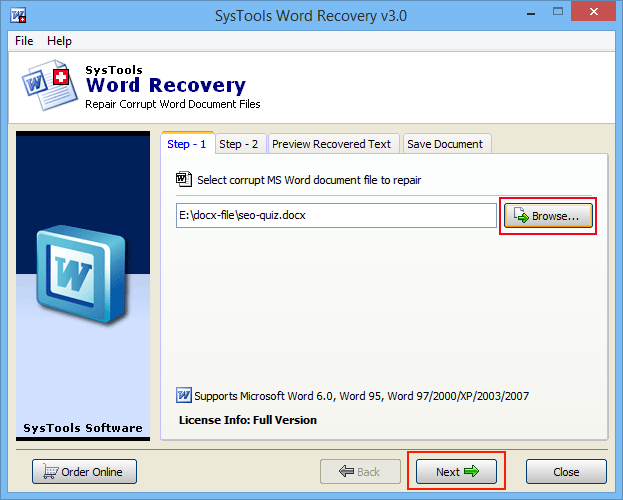 ---
Step 2
In the second step, select one of the recovery mode as per your requirement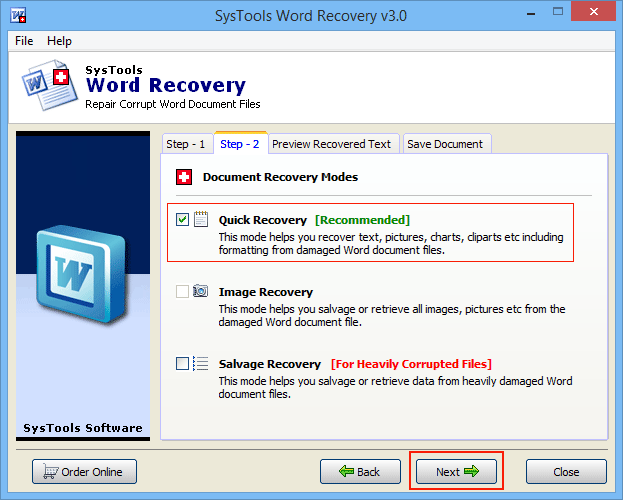 ---
Step 3
The Software will start analyzing the selected file and also show status during the scan process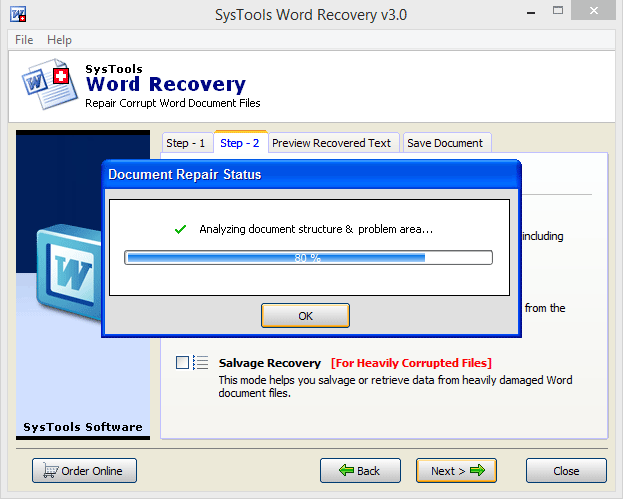 ---
Step 4
Once the scan process completed, the tool preview recovered text in software screen. Click on "Next" button.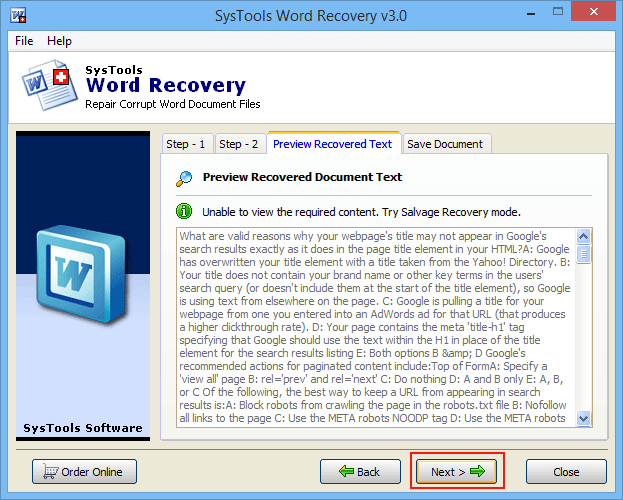 ---
Step 5
In the last step, Click on "Save Recovered Document" button.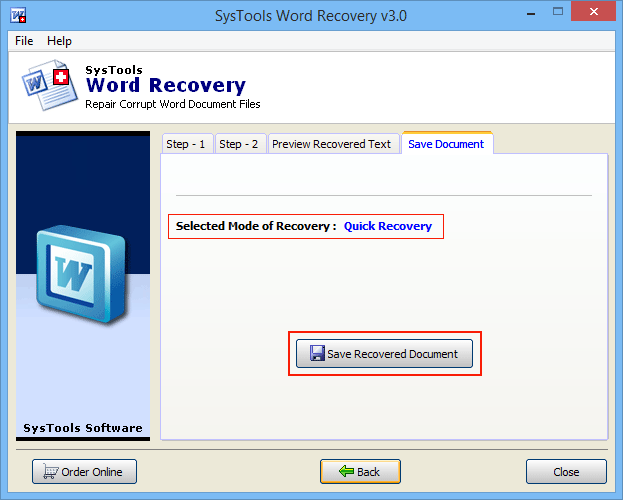 ---
Step 6
In a few second you will get a confirmation message, "Recovered Document Save Successfully". Click on the OK button. Now you will able to open that document file.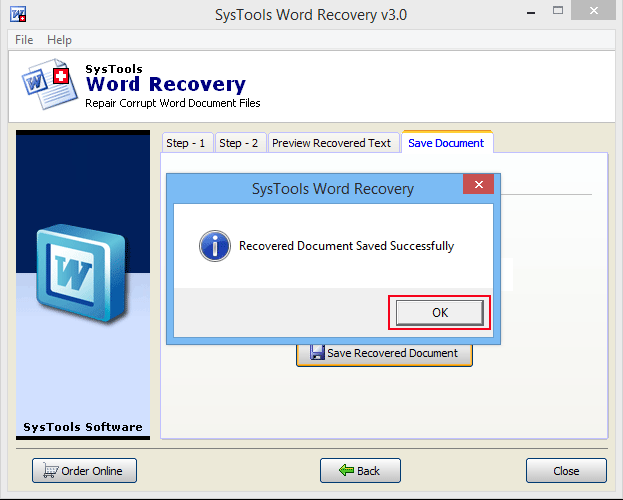 ---