Explore the Steps to Migrate MSG to Outlook PST File
Step 1
Launch and Run the software.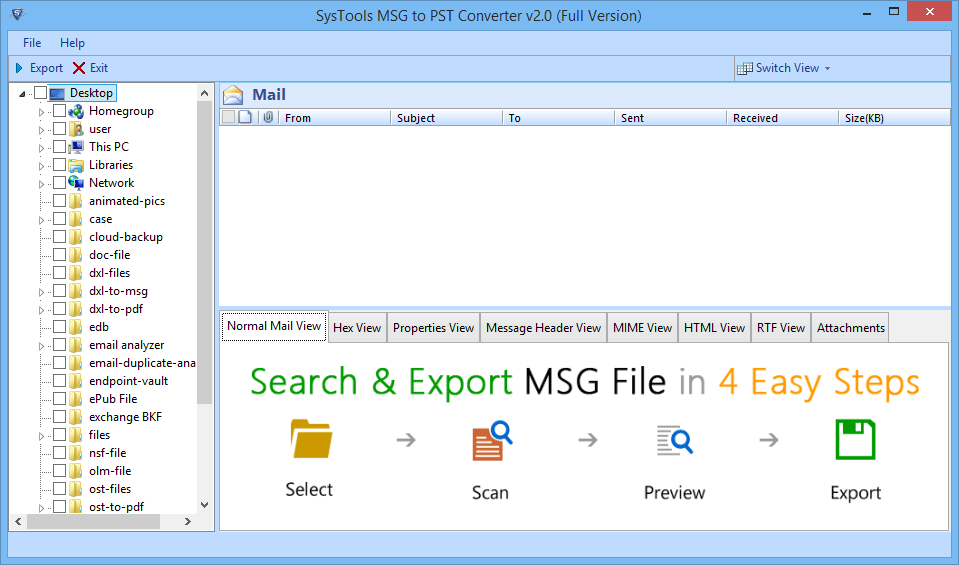 ---
Step 2
Locate the file through explorer windows and Load the file to Software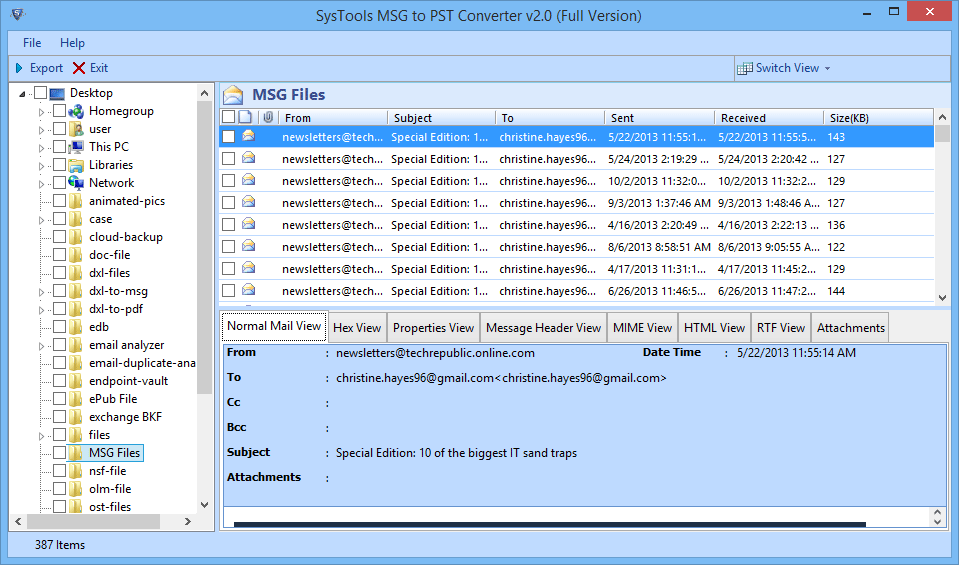 ---
Step 3
Selected emails can be previewed within the software in Normal Mail View. Users can also view file in Hexadecimal code, Properties View, Message Header etc.
---
Step 4
Attachment View of input file is shown below: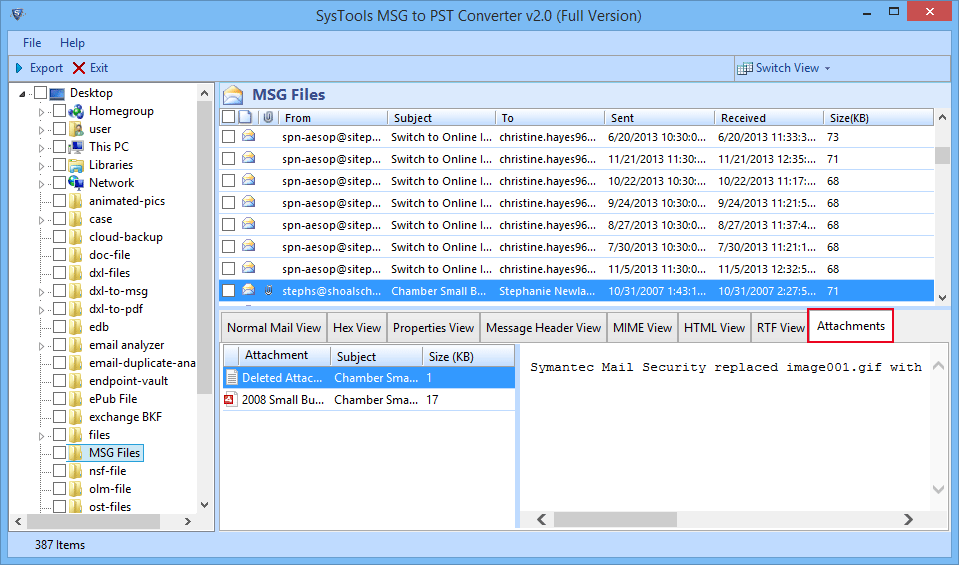 ---
Step 5
Users can also switch the view of Window from Horizontal to Vertical view.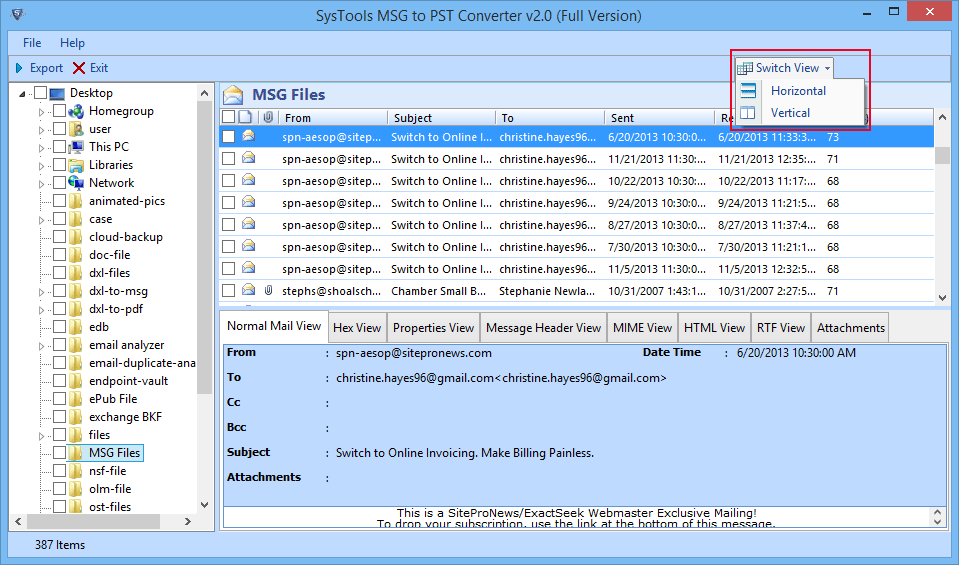 ---
Step 6
Now export mail messages of file to Outlook file, or export single mail as well by selecting the mail and right click then press export.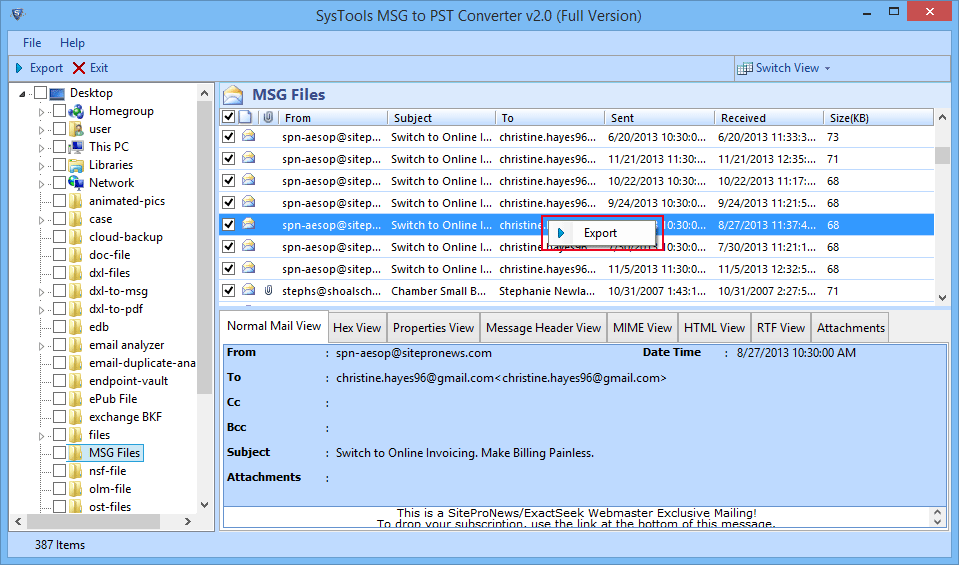 ---
Step 7
Alternatively users can also export the entire folder of file, just by selecting the folder & then by clicking on the export button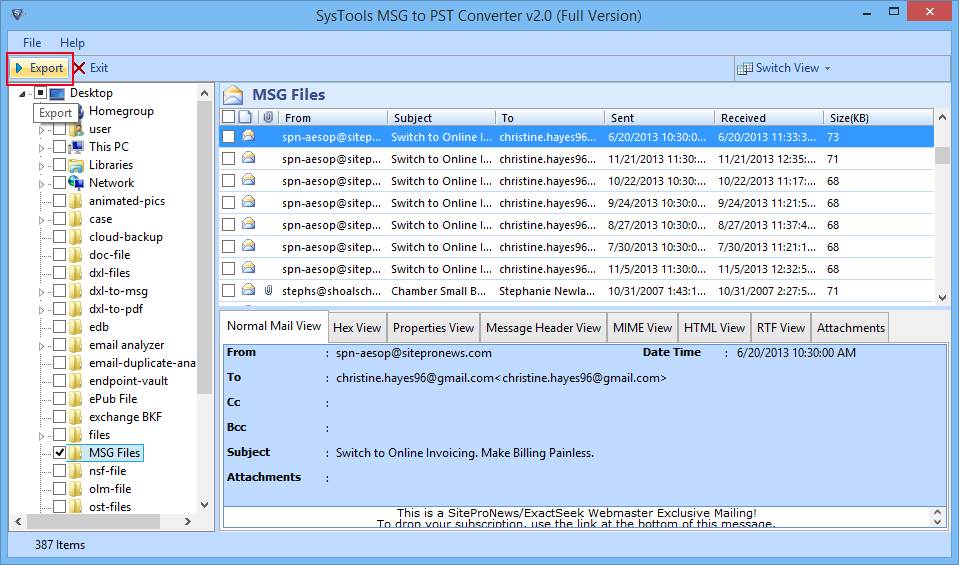 ---
Step 8
Next users can also break the large sized exported Outlook file by using Split option. And Select the destination location of the exported file.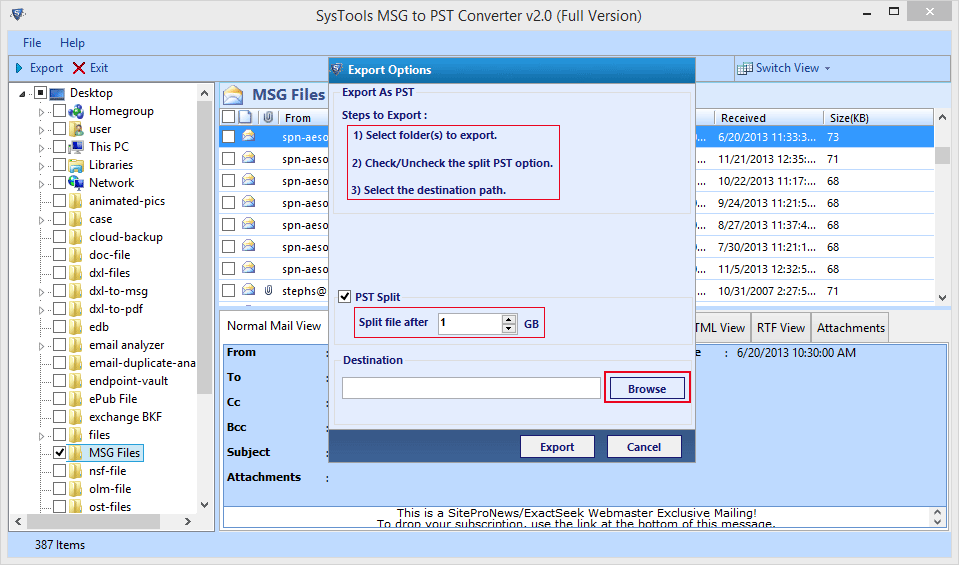 ---
Step 9
After completing the above step. You can click on the "Export" button to initiate the export process.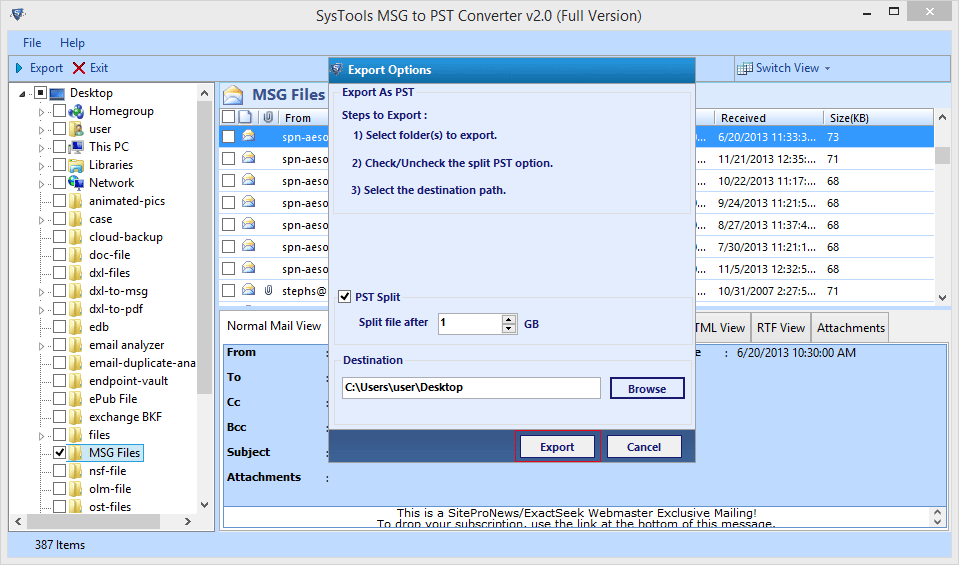 ---
Step 10
Live status report of the process. The status report consist: Folder Name, Item Count, Destination Path.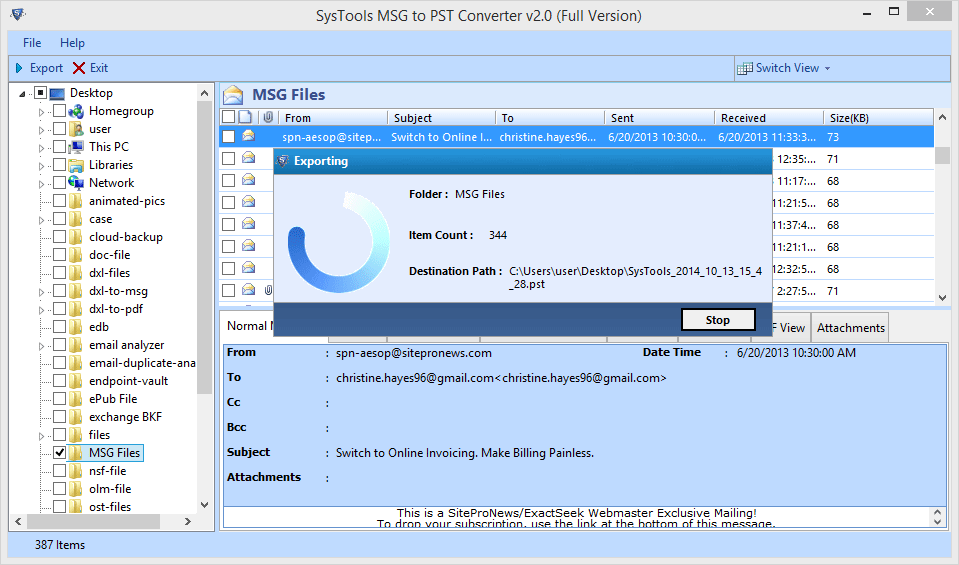 ---
Step 11
To end the process click on "OK"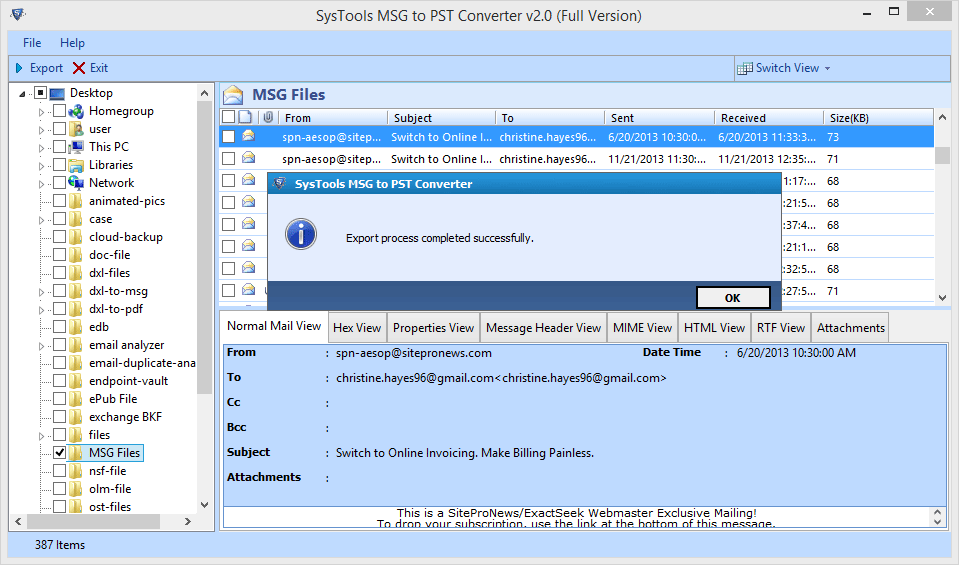 ---
Step 12
Export the report created by the Tool.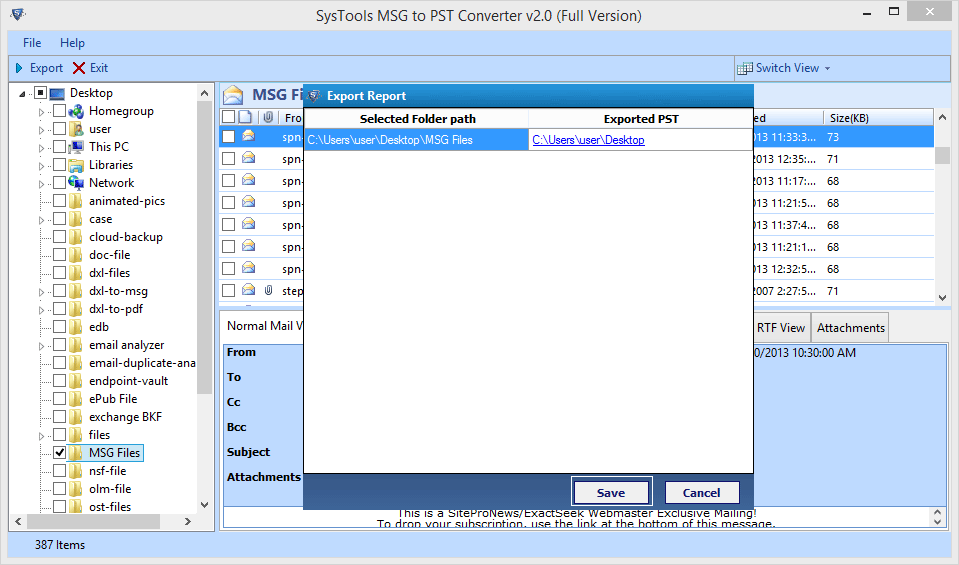 ---
Step 13
A popup will appear on the screen that confirms that the file is saved and click on "OK"

---